Surprise!!!
Welcome, readers, to a new and improved Choosing Raw 🙂 Yesterday (April 8th) was the one year anniversary of the day I unveiled my blog. In honor of this little milestone, I thought it was time for a fresh face.
My first year as a health blogger has been one of the most exciting, rewarding, and rich experiences of my life. It has been an honor to get to know you, my intelligent and inquisitive audience of readers, and for me to join the amazing health blogging community. I've learned so much, not only about health, but about topics that range from photography to bargain hunting to stress management. Thanks, fellow bloggies, for being a constant source of wisdom.
There's so much more that blogging has offered me. In the last year, I've:
…learned to conquer my fear of sharing my writing with a public audience:
…gotten encouragement in my efforts to keep unhealthy habits at bay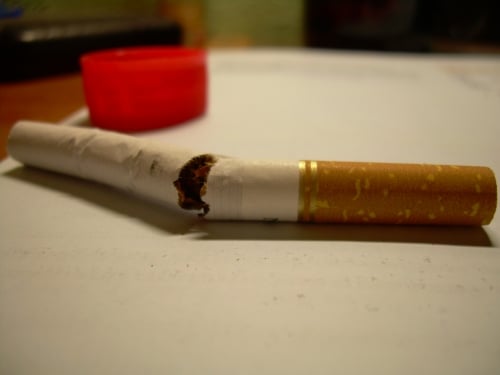 …made lasting and significant friendships:
…I've gotten over my fear of the dehydrator
…and even experimented with a few raw desserts
I've learned to like foods I didn't used to
And shared a of frozen bananas with a whole lot of bloggers
I've learned that real women everywhere love to eat:
… and that I'm not the only lady who loves her morning java
I've learned that we're all passionate about women's health:
…but that we're also very grateful for, and interested in, the men in our lives
I've learned that veganism is a position that can be constantly evolving…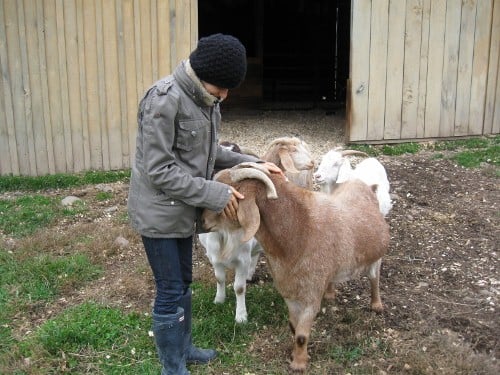 …but one that always fills me with happiness, and a passion for sharing
…and, most of all, I have learned that there are many, many brilliant men and women out there who take an active, curious, and joyous attitude towards nourishing their bodies with quality foods.
Thank you all for teaching me so much.
Today, you'll see that Choosing Raw has been given a whole new look. This is thanks to my friend Cory, of the incredible ZestyCook blog. Cory listened to what I wanted (a brighter, cleaner appearance) and also generated a constant stream of dynamic and exciting ideas for me. He's a wonderful and professional person to work with, and I recommend his blog makeovers wholeheartedly. Thanks, Cory! I am thrilled.
You'll also notice that my slogan has changed a bit. One of my goals this year is to shift my emphasis away from raw foods per se, and more towards the idea of a natural, unprocessed, and simplified approach to health and living. This doesn't mean I won't be sharing oodles of raw recipes, or that I won't still be discussing health topics, such as digestion or energy enhancement, that are of particular interest to people who seek out raw foods. Believe me, I will!
What it means is that I'd like you all to think of this blog not as a place to gawk at photos of food that haven't been heated above 118 degrees, but rather as a place to discuss eating (and living) in a way that's close to nature. My definition of raw foods, as I've said before, has less to do with temperature, and more to do with methodology. I'm interested in raw cuisine because it has the power to remind us that food is delicious and satisfying in the state that nature gave it to us; we don't always need heat and complex preparation to render it satisfying. I embrace raw foods because they remind us how to get creative with the "raw materials," as it were; raw cuisine is nothing if not a humbling lesson in working with the very building blocks of food. We don't need to eat that way all the time, but we could all probably afford to eat that way more often than we do. Most of all, we can all benefit from taking the lessons we learn from raw food prep (namely, how to create taste and flavor without excessive tampering and processing) and applying them to our cooking and eating habits, whatever they may be.
As I continue to learn about raw foods (and help others to learn about them, too), I feel increasingly uneasy with the term "raw foodist," at least insofar as it applies to my own life: it implies a level of commitment to raw (in the sense of uncooked) that doesn't always describe me. So from now on, I welcome you all to envision Choosing Raw not so much as a strict raw foodist's blog, but rather as a place that celebrates nature's raw materials–food whole and as simple. Sometimes this means unheated, and sometimes it means cooked, but it always means food that bears a pretty close resemblance to what nature provides, in the state that nature provides it. This year, you'll probably see some more of my cooked recipes; I tend to shy away from posting them because they're even more basic than my raw ones (a plate of quinoa and steamed veggies, or a cup of oats, seems less worthy of sharing than raw pizza cheese), but I know from your reactions that you guys like to see my cooked food, too, and I'm happy to oblige.
And this year, as always, I want my blog to be a place that welcomes readers of all dietary persuasions. A few days ago, a reader of mine told me that my article on simplified food combining read like an article for "the SAD diet." Maybe it did, but in my mind, that's not a bad thing: I'd like to inspire people who eat relatively mainstream diets to think about simplified combinations of food. This blog will always be a place where everyone is welcome. I started Choosing Raw to show people that a lifestyle that seems high maintenance (veganism, with an emphasis on raw food) can be joyous and fun; it can be an active choice. I hope I've done a decent job there.
There's so much I want to do with my blog this year, but a few of my main goals are:
Talk more about body image, disordered eating, and appetite
Invite more guest bloggers over
Talk more about my beauty and skincare routines
Give you all a tour of my fridge
Talk about some green household tricks of mine, from cleaning to vegetable storage
Cook and uncook some fabulous new recipes (it'll be hard this month, but hopefully May will mark a new beginning)
I would love to hear what you guys want to see more of on the blog. What do you like? What do you think I need to show more of? And what sorts of cool recipes, tips, or Q+A would you love to see me tackle? I write for all of you, and I'm dying to know what you think.
So with at, thank you all for reading my blog, and for giving me such a wonderful and rewarding year as a writer. I am infinitely grateful, and hope you'll all stick around to see what's next!
xo