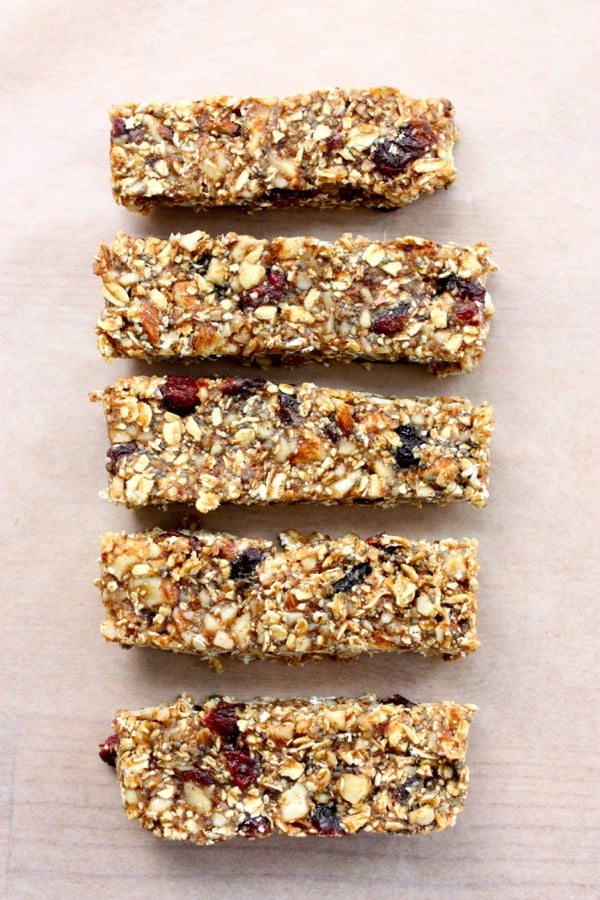 It's been a while since I shared a good snack bar recipe. No particular reason for this, except that I've been more lazy than usual about making my own lately. And when I do make them, I tend to default to my tried-and-true standards, like my lemon kissed cashew hemp bars, or my five minute, no bake sunflower oat bars (both are awesome, in different ways). This week, with a fresh bag of medjool dates at my disposal, I decided to roll up my sleeves and refresh my snack bar routine with these cranberry almond chia bars.
As I was preparing these guys, I was reminded of how fun it is to make snack bars. They're one of those dishes–like smoothies or salads–that's easy to customize in hundreds of ways, according to what you have on hand and what you're in the mood for. I had some cranberries leftover from holiday granola making (yes, they were that old–you can see why I felt compelled to use them quickly), tons of almonds, and chia seeds. I always add cinnamon and sea salt to my snack bars for flavoring, but ginger would be really great here, too. And if you're out of almond butter, sunflower seed butter, peanut butter, or cashew butter would all be fantastic.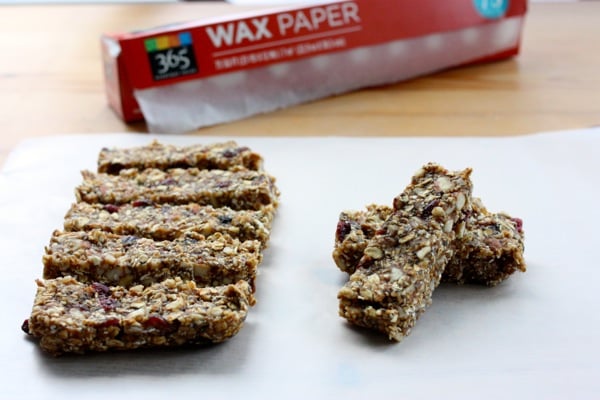 No Bake Cranberry Almond Chia Snack Bars (soy free, gluten
Author -
1. Soak the dates in water for 15-30 minutes (or an hour, if possible). Drain them, reserving a few tablespoons of the soak water.

2. Place the almonds in a food processor fitted with the S blade. Pulse a few times to break them down into smaller pieces. Add the cashews and pulse again, till the nuts are broken up uniformly (you don't want powder--you just want them to look as though they've been chopped). Empty the nuts into a large mixing bowl and add the oats, chia seeds, salt, cinnamon, and cranberries. Mix the ingredients and set them aside.

3. Place the dates, the almond butter, and the vanilla into your food processor. Blend until the mixture is smooth, adding a few tablespoons of the reserved water if needed.

4. Add the wet date mixture to the dry ingredients and mix thoroughly. It should all come together as a sticky, uniform mixture.

5. Press the mixture into an 8" x 8" baking dish and smooth the top over. Cover with saran and refrigerate for a few hours. Cut mixture into thin bars, wrap them in saran, and store in an airtight container for up to two weeks.
These bars have perfect texture: it's a combination of crunchy (from the nuts) and chewy (from the oats). It also features of a ton of healthy fat and just the right amount of natural sweetness.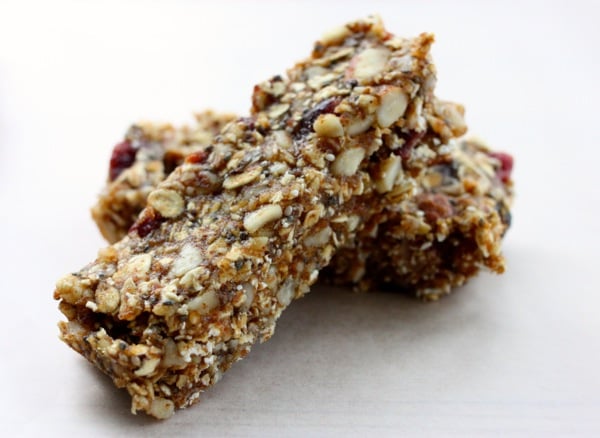 Two additional options:
1. If you want to pulse the oats in your food processor a bit before you make these, that's fine. It'll make the dough a little more refined.
2. It's totally fine to add a few tablespoons of maple syrup or agave to the mixture if you prefer a sweeter bar. The dates were enough for me, but use your judgment.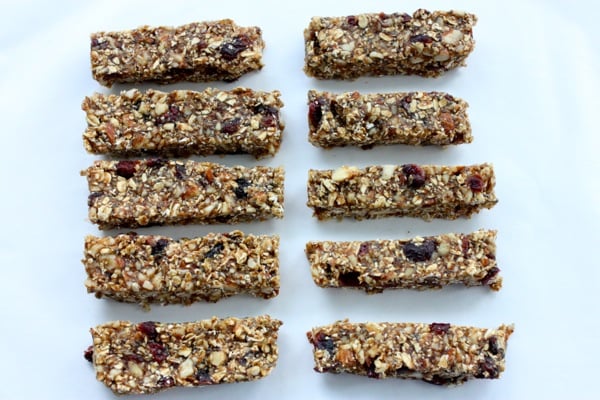 I'm already thinking about how I might modify these bars with different add ins. Definitely a new go to.
If these don't float your boat, here are some of my other favorite bar recipes to peruse. With summer coming–and with it, hikes, picnics, cookouts, camping, and the like–it's a great time to make some snack bars of your own!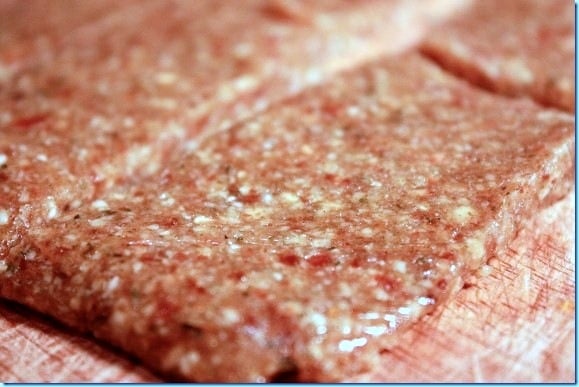 Five Minute, No Bake Sunflower Oat Bars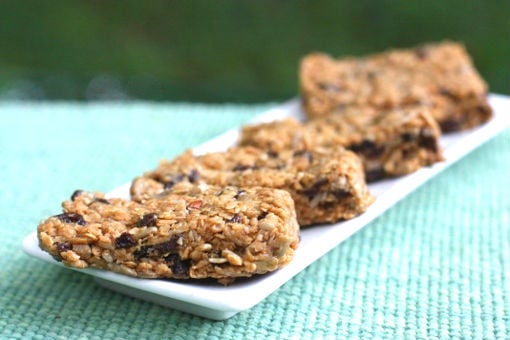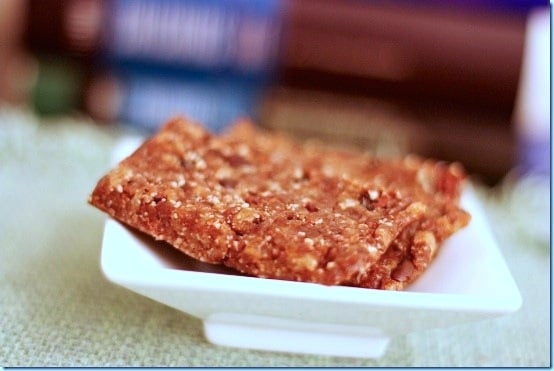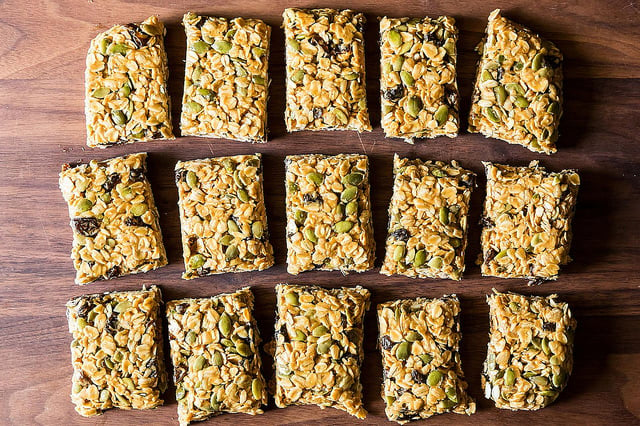 Enjoy!
xo