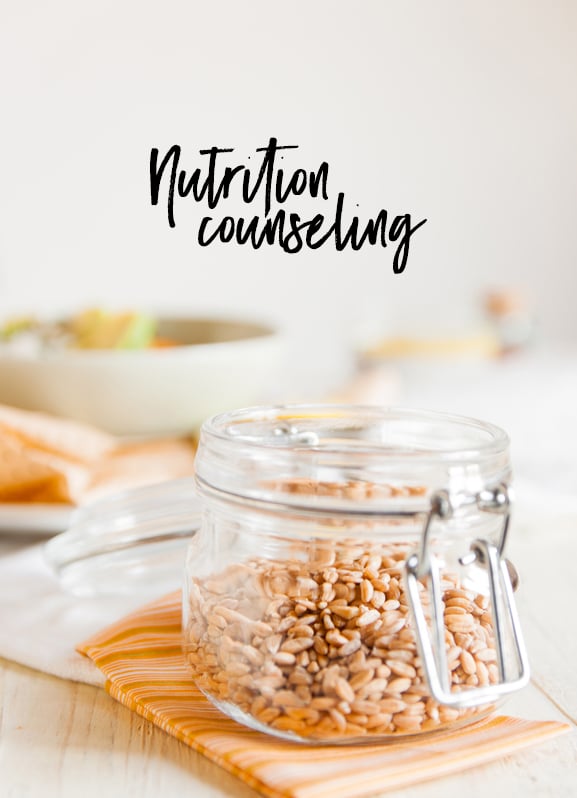 Are you looking to boost your vitality, make empowered food choices, explore plant based diet? Have you lost your sense of dietary balance, and are you looking to rebuild a harmonious relationship with food?
I've spent the last six years working with clients of all ages and circumstances. While I have special knowledge of plant-based diets, I'm happy to work with many different types of eating patterns. My goal is simply to help you make wholesome food choices that will work for your body.
What I Do
Nutrition counseling that emphasizes balanced eating habits and body positivity.
Support for men and women who have complex relationships with food or histories of disordered eating.
Sound, evidence-based feedback and information for those who are new to plant-based eating and have questions about how it works.
Experience with gut health, digestive disorders, and food sensitivities.
Adaptable, individualized weekly meal plans and recipe ideas.
How I Work
I offer counseling over the phone, via Skype, via gchat/Facetime, or by email.
I offer a number of packages to fit every budget and set of goals. Before we get started, we'll decide together which package is the best fit for you.
I offer additional, supplementary materials as needed, including grocery checklists, emotional eating worksheets, and food/mood journals.
My Experience & Training
C.C.N. (certificate in clinical nutrition) from NHI College, Encinitas, CA
Post-baccalaureate, pre-medical degree from Georgetown University
Two years' experience as the in-house nutritionist for integrative gastroenterologist Dr. Robynne Chutkan, M.D., FASGE. I worked with patients suffering from a variety of digestive disorders, including IBD, irritable bowel syndrome, celiac disease, and food sensitivities.
Ready to Get Started?
Think you might be interested? I offer free, 30-minute consultations to help you decide whether or not my work is right for you. Please email me ([email protected]) to schedule!