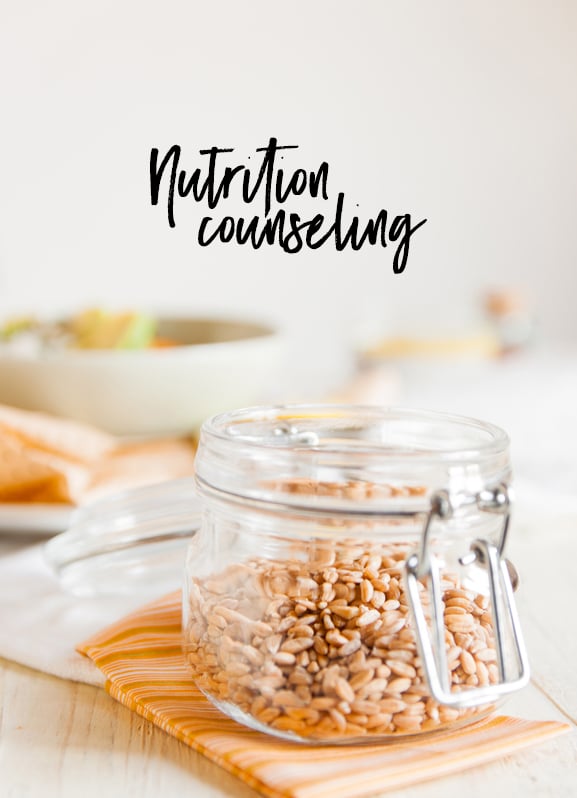 Are you hoping to create more ease and peace in your relationship with food? Struggling with health conditions that you suspect may be related to your diet? New to plant-based eating and in search of guidance?
I'd love to support you. I'm a registered dietitian (RD) with ten years of experience in counseling. My areas of expertise include:
GI disorders, including bloating, SIBO, IBD, IBS, and GERD
Plant-based/vegan nutrition for every stage of the life cycle, including pregnancy and infancy
Eating disorders and disordered eating
Weight management
Women's health
Nutrition considerations for chronic illnesses
I earned my master's of science in nutrition from Teachers College, Columbia University. I went on to complete my dietetic internship with Teachers College, completing rotations at Brookdale University Hospital Medical Center, the John Theurer Cancer Center, East River Gastroenterology, and the Institute for Family Health. I hold a premedical, post-baccalaureate degree from Georgetown University. I spent two years as a nutrition counselor in the office of gastroenterologist Robynne Chutkan, MD, specializing in dietary management of digestive disorders.
If you're curious about my rates and approach, I'd love to hear from you. You can email me at [email protected] for more information.
I hope to join you in creating an eating style that is pleasurable, healthful, and rewarding!