90% of my packed lunches travel to school with me in my collapsible lunch box from Smart Planet. It's roomy, light, and it doesn't take up a lot of space in my bag. I'm loathe to carry glass or Pyrex containers of any kind to class because I carry so many books, and the weight is unnecessary. When it comes to transporting soups, however, nothing beats Snapware—far more secure than either my Tiffins or my lunchbox, and much better for re-heating soups on campus, too (to the person who was shocked that I suggested a microwave option for a recipe the other day: yes, sometimes I do use a campus microwave to reheat things. Sorry. It gets cold in the library).
It has been unseasonably hot in D.C., but yesterday was damp enough to bring on a chill. In the mood for soup, I decided to use what I had in the fridge (parsnips and cauliflower) to make something very, very quickly. I peeled, chopped, and steamed the five parsnips till tender, adding the 1 1/2 cups of cauliflower florets at the end and giving them a quick steam (1-2 minutes). I transferred the vegetables to my VitaMix, and I added 1/4 tsp sea salt, a cup of almond milk, a dash of paprika, two tablespoons of raw cashew, and two tablespoons of nutritional yeast. I blended, and I transferred half the soup to my to-go-ware (saving the other half for later).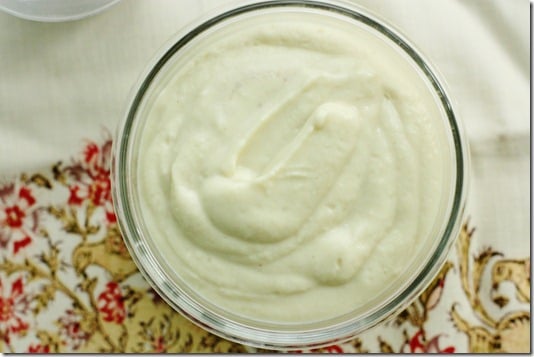 So rich and creamy! This soup is very simple—a bare bones version of the very excellent roasted cauliflower and parsnip soup that I made some time ago—but it works for a busy day, and it's easy for you all to make without having to remember a particular recipe!
Along with it, I had leftovers from a giant kale salad I'd made the night before: kale, goji berries, pumpkin seeds, red pepper, apple cider vinegar, hemp oil, salt, and pepper: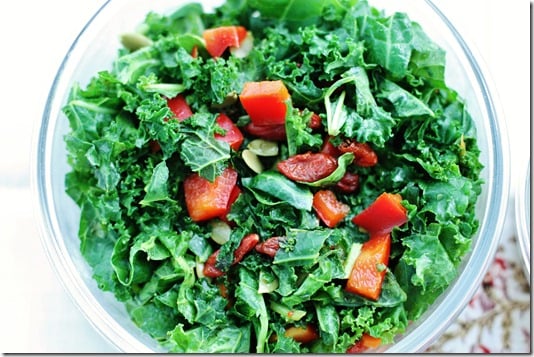 I'd eat kale salad daily for the sheer pleasure of it, but an added bonus is that it keeps better than regular greens for leftovers, so I can plan ahead and use it for packed lunches.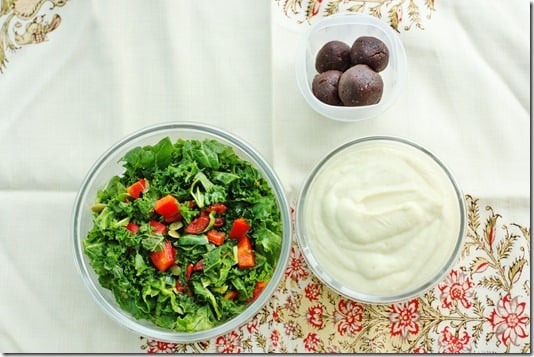 These got packed up with some of my chocolate, walnut and maca energy bites, because it's nice to find something sweet at the bottom of your lunchbox. They're quickly becoming a weekly staple!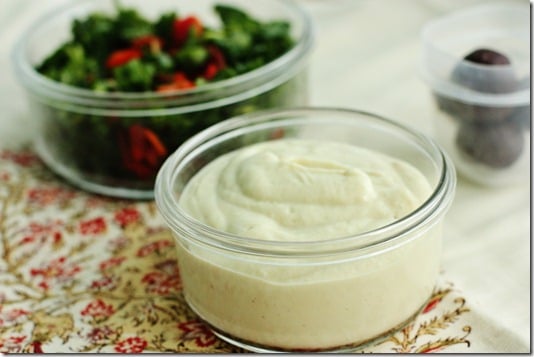 So this was a heavy lunch, in the end (I don't mean the food, I mean the actual weight of it in the containers) but well worth the effort of a heavy backpack. The soup warmed me up on campus, the salad energized me for a long afternoon of study, and the chocolate maca bites lifted my spirits. Just what a packed lunch should do.
And now it's Friday, which means I'll get to study (and eat lunch) from home. Off to it—happy weekend!
xo