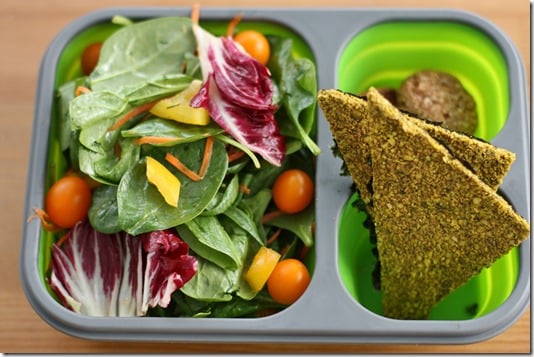 A few days ago, I wrote about the necessity of friendship, even in busy times. I didn't expect the post to strike such a chord, but it did, in part because I think many of my readers know what it feels like to push away loved ones out of anxiety, self-loathing, or stress. As I mentioned in my post, this is sometimes my tendency, but I've learned that it does me no good. Maintaining the connection with people I love helps me to remain focus, centered, and whole. And, since isolation was always a hallmark of my ED, it is absolutely essential to my maintenance of recovery.
It's appropriate that we were talking about friendships this week, because I happened to get a very special care package from two of my dear friends two nights ago. Lisa and Hannah, knowing it's been a long few months over here, sent me the loveliest box of raw and vegan treats from Toronto.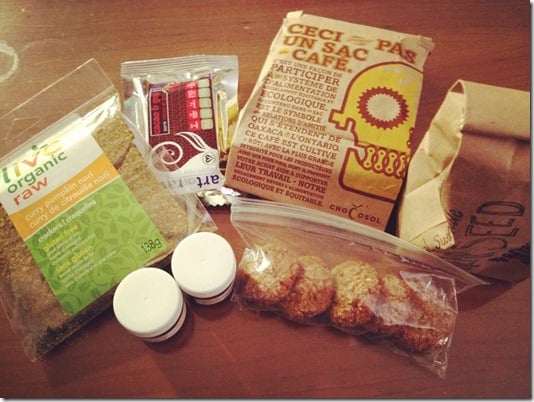 Local, sustainable hemp seeds, chocolate from Chocosol, nori flatbread from Live Organic Raw, two containers of rose facial cream from Cocoon, and a cacao goji bar from Art of Raw. All delicious, local goodies from Toronto, which happens to be one of my favorite cities. I was so touched.
Those cookies you see are also from Lisa and Hannah—homemade with love. They're a spin on Allyson's butterscotch amaretti cookies from Great Gluten Free Vegan Eats, which I reviewed here. They are totally fantastic, especially with a cup of warm cinnamon tea.
I used the fantastic curry pumpkin nori from Live in yesterday's packed lunch. Two slices, along with a salad dressed in sacha inchi oil and lemon, and a few of the cookies as a little dessert/snack. At the last moment, I decided to eat my little lunch at home and stay put to study, rather than going to the library, which is why it was OK to dress my greens right there and then!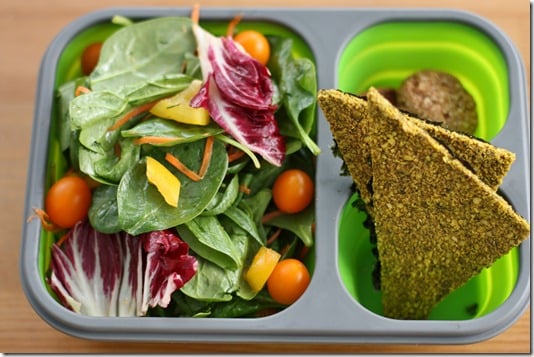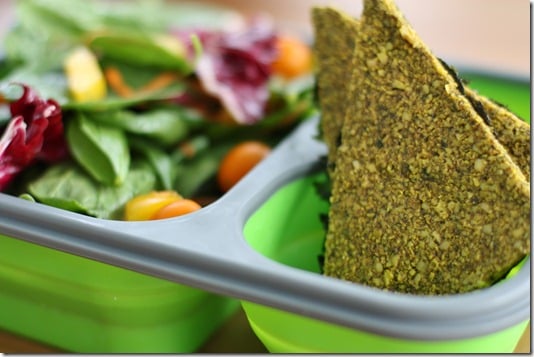 And the cookies, hiding beneath my flatbread: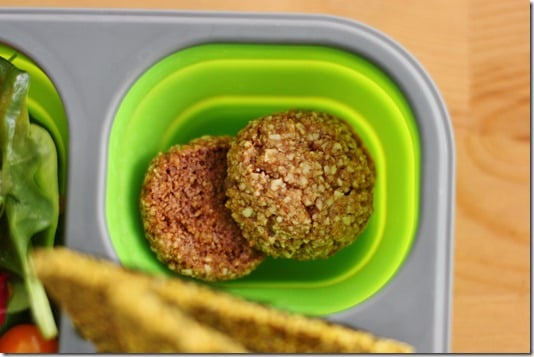 So tasty. And two thumbs up for the flatbread from Live: it's absolutely delicious. Something to recreate soon, I think!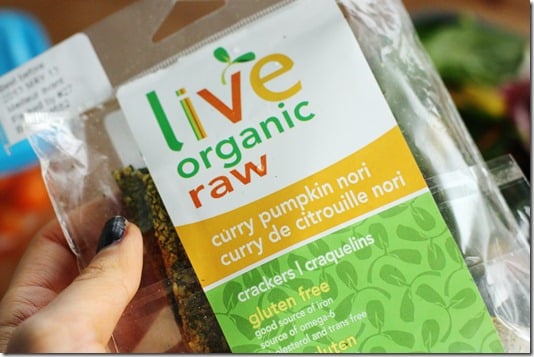 I can't thank these two lovely women enough for thinking of me during finals and gifting me with these spectacular vegan and raw goodies! I'm so lucky to have them in my life. And I hope that, once things are calmer, I can repay them with something sweet from the CR kitchen
Speaking of sweet, I have vegan gingerbread men coming at you tomorrow! You won't want to miss these sturdy, intensely spiced cookies.
xo