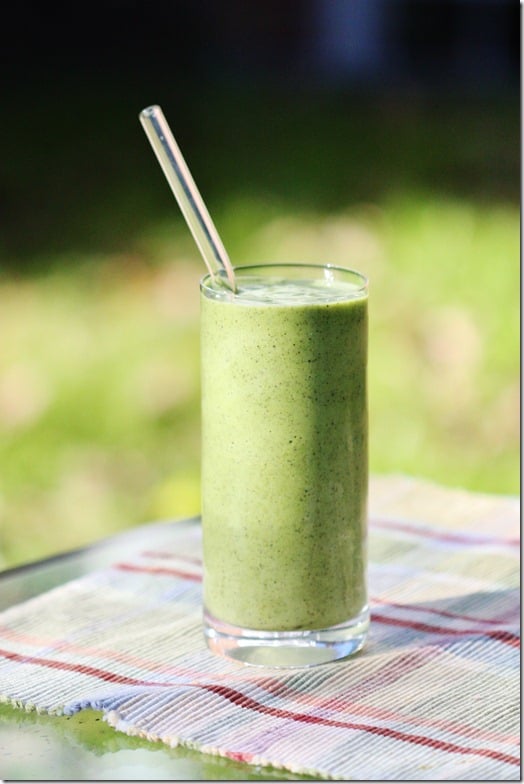 Happy Thanksgiving, to all of my US readers!! I hope you are having lovely holidays thus far. Thank you to everyone who commented on my two versions of vegan stuffing; the leftovers of both batches are safely tucked into my freezer, and I can't wait to devour them next week.
Since last night was my true Thanksgiving feast (and what a feast it was—wonderful food and the company of family), I woke up this morning with no schoolwork, no classes, and, most importantly, no cooking to do! I adore making holiday food, but two days straight in my kitchen were a little exhausting. Rather than turning on the oven, dehydrator, or stovetop, I set about making a cool, sweet, and simple smoothies. Much to much surprise, I was out of berries (this is an unusual event in my house). But I did have frozen, organic peaches that I'd gotten in case Thanksgiving called for peach pie in addition to the many, many varieties of pumpkin pie I've been laboring over. It didn't, and so the peaches have been neglected. This was the moment to fix that.
This smoothie is a winner. Mellow, creamy, and a very easy way to get some greens into your diet. I find that green smoothies work best with sweeter fruits, and so the banana and peach in this recipe is quite ideal. The hemp protein and milk can all be varied, of course, according to your tastes.
Peaches n Green Smoothie (raw, vegan, gluten and soy free)
Serves 1
1 small frozen banana
1 cup frozen peaches
1 cup baby spinach
2 tbsp hemp, brown rice, or pea protein
1 tablespoon tahini (substitute almond butter)
1 cup almond milk (substitute soy or rice milk)
Blend all ingredients in a blender till smooth. If desired, add a few ice cubes at the end of blending.
What a wonderful way to infuse your Thanksgiving with a little green!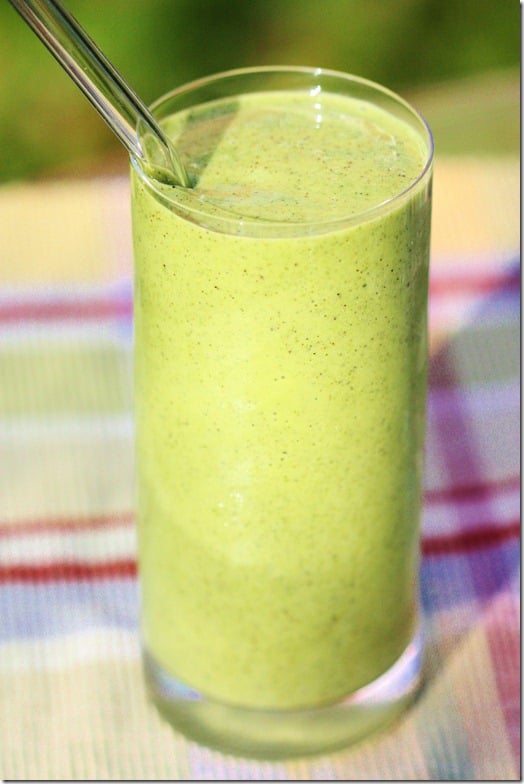 Now, if your family is like many families, you may have guests or other family members spending the night this Thanksgiving eve. Which means you'll be waking up to company. Why not treat them to any number of quick, easy, and delicious vegan breakfasts? Thanksgiving week is a week of indulgence, and rightly so, but there's no reason not to meet it with equal parts nutrition and taste.
4) Banana Carmel Bread Pudding
5) Chocolate and Zucchini Smoothie
9) Banana, Oat, and Chia Seed Muffins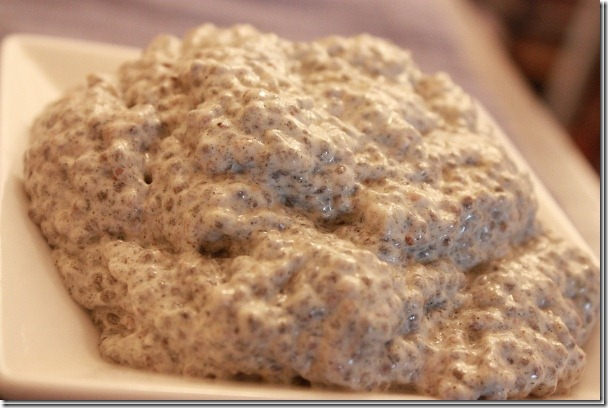 Before I go, I was just reading over my "I Am Thankful" post from a few Thanksgivings ago. My, was it touching! My life has changed so dramatically in such a short period of time, but I can say for certain that everything I was grateful for then, I'm grateful for now.
Happy T-Giving, folks!
xo