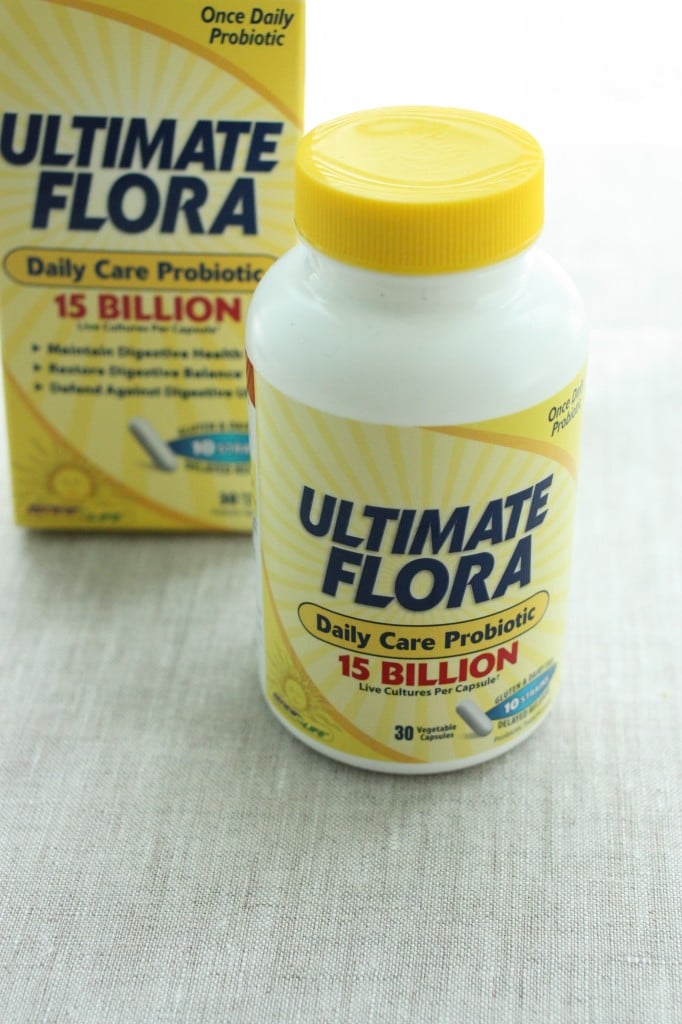 This post is well timed. I've had worse than usual allergies for the last week, and I knew it would be a pain to fly with all the congestion, but as my flight descended into Portland late on Wednesday my left ear started hurting so badly that I was still clutching it and whimpering to Jared (who happened to be one seat behind me on the plane) thirty minutes after landing. I felt OK when I woke up Thursday, but by 3pm I was a sniffling mess again. At Jasmin's urging, I set up a clinic appointment and found out that I had a pretty bad ear infection, in addition to the allergies. So now I'm on antibiotics, feeling much better, and realizing that this is the perfect moment to write about high potency probiotics from Renew Life.
Perhaps when you were growing up, your mother told you to eat lots of yogurt when you were taking antibiotics. It wasn't the yogurt that was special; it was the healthy bacteria living in the cultured food that would help to replenish good bacteria living in your gut and throughout your body, which antibiotics wipe out along with harmful invaders. I'm like most people in that I don't love taking antibiotics, but I don't hesitate to do so when they're necessary. If I do, I always take care to supplement with a high potency probiotic, so that my overall immunity and gut health stay strong.
That said, being on a course of antibiotics is hardly the only reason to consider adding a probiotic to your routine. More and more, we're starting to glimpse the enormous role that the microbiome plays in our health. It seems that a great many of us lack a lot of the good bacteria that aid in immunity, digestion, and possibly even weight maintenance. Eating poor diet, too much use of drugs and antibiotics, and underexposure to germs in childhood may all impact whether or not we have enough gut bacteria. If we don't, it's a wise idea to experiment with a probiotic supplement.
When choosing a probiotic, there are a few important factors to consider. One is whether or not it contains milk, casein, honey, gelatin, or other non-vegan ingredients. Check labels to be sure. Another good tip is to be sure the supplement is enteric coated or otherwise designed to protect the bacterial strains; if it isn't, your acidic stomach environment will kill many of the good bacteria you're trying to get (not all, of course; if that were true, fermented foods wouldn't be so healthful, but if you're using probiotics medicinally it can't hurt to maximize their survival). If you struggle with IBS-C in particular (that's a tendency toward constipation, which I struggled with for many years), you want a probiotic with both acidophilus and bifidus (the latter is important).
There's a lot we don't understand about the role of probiotics in health. Very few medical studies have established their efficacy with confidence (there is one exception; VSL 3, a probiotic developed in Italy, has been shown to be effective in management of IBD and IBS), and beyond that, they're not always regulated closely, which means that it's hard to say whether you're taking too much, too little, or whether the blend you're taking is going to help. Some blends are so high potency that they may actually upset your stomach, and cause more disruption than good. But so far, most medical professionals agree that an acidophilus/bifidus blend is a wise idea for people with digestive struggles, for people on antibiotics, and for anyone hoping to increase immune function. Chat with your health care provider about whether or not a probiotic may be right for you–and if so, which one!
So this brings me to RenewLife, and their high potency probiotic blend. The folks at RenewLife, knowing my passion for all things GI, offered to send me some of their probiotics to review, and I was pleased to say yes. Given the fact that I'm currently under it, the timing was fortuitous. I've taken a good many probiotics in my time, but I'm having a really good experience with this one. No wacky disruption of my digestive system, no unwanted bowel changes. And I'm confident that I'm doing something to protect myself against the side effects of antibiotic use. Some details:
15 billion active bacteria per capsule
9 billion Bifidobacteria
6 billion Lactobacilli cultures
Delayed release vegetable capsules
Dairy and gluten free
Ultimate Flora Adult Formula 15 Billion is a daily maintenance probiotic formulated specifically for people aged 15 – 49, with the probiotic strains adults need for daily maintenance. Ultimate Flora Adult Formula contains 15 billion live cultures of 10 different strains of bacteria. The 10 different strains were carefully chosen for their proven health-promoting benefits and their prevalence in the healthy digestive tract. Ultimate Flora Adult Formula was formulated to maintain a balance of Bifidobacteria in the colon by providing 9 billion live cultures of Bifidobacteria.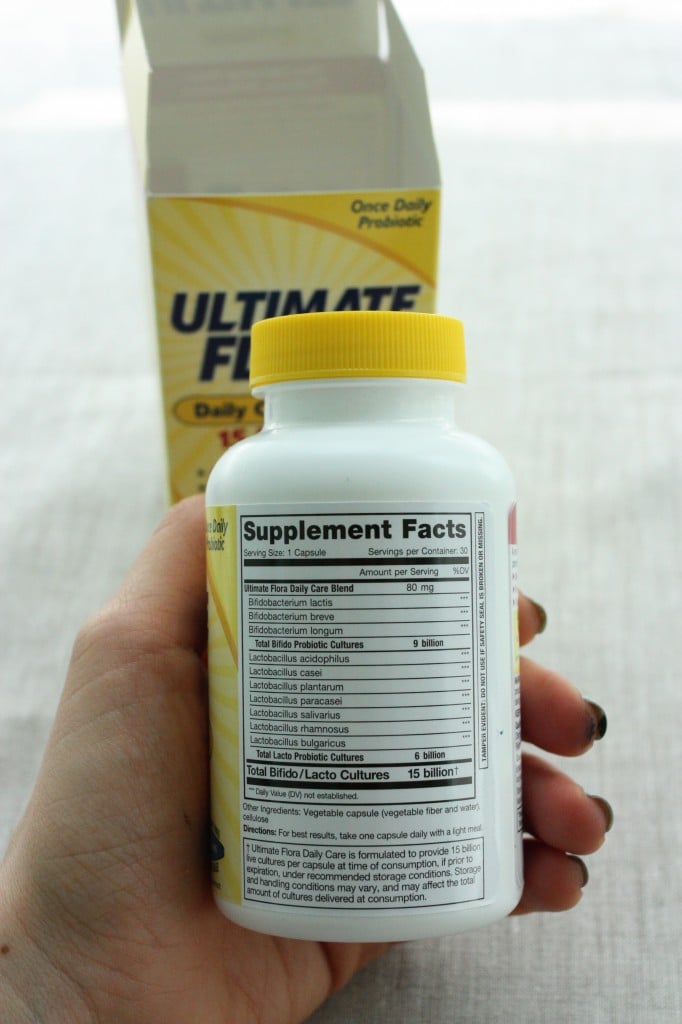 For the sake of due diligence, I asked whether the strains were grown with dairy (which they often are). The company responded that, though some of the original strains (harvested in some cases as long ago as the 1930's) were dairy derived, it is now the company's policy never to grow their strains with known allergens, including dairy, and that the coating is always vegetable-based. This is as honest and good an assurance as I've heard from any probiotic maker, and I was grateful for their transparency.
You can find the high-potency adult strain on the RenewLife website, here. And you can watch the company's little trailer, here:
Of course, before considering a probiotic or any other supplement, please speak with your health care provider about whether or not it's right for you, and about which particular strains might be most beneficial. If your health care provider believes that RenewLife might work for you, the company is well worth checking out! Especially since, right now, you can get a coupon for $3.00 off of any RenewLife Ultimate Flora probiotic. And feel free to ask me any probiotic questions that you might have, too. I'll do my best to give a good answer.
With that, I'm feeling on the mend and excited for day 1 of VVC. I'll be recapping soon!!
xo