I often treat long weekends as an opportunity to spend some leisurely time in the kitchen, but this past weekend, I was more interested in working hard and playing hard; cooking was the last thing on my mind. So it was with great delight that I prepared and enjoyed these raw banana and granola wraps yesterday morning. Though hardly a real "recipe," they were so quick, easy, and tasty that I couldn't help sharing them with you all.
This isn't my first experiment with banana wraps. The last time I made them, I wrapped them in collards and spread them with almond butter and agave (yum!). This time, I wanted some texture contrast and crunch, so I used crispy romaine and crunchy granola instead. You could use any granola in this recipe, of course. I used the Living Intentions Superfood Cereal in Cacao Crunch. I love this granola (or raw-nola), which is carried at a health food store near my mom's. (A few of my DC readers have mentioned that it's now in the bulk section of some Whole Foods locations, too.) It's super crunchy, sweet but not too sweet, and full of groovy stuff, including buckwheat sprouts, flax, and cacao butter.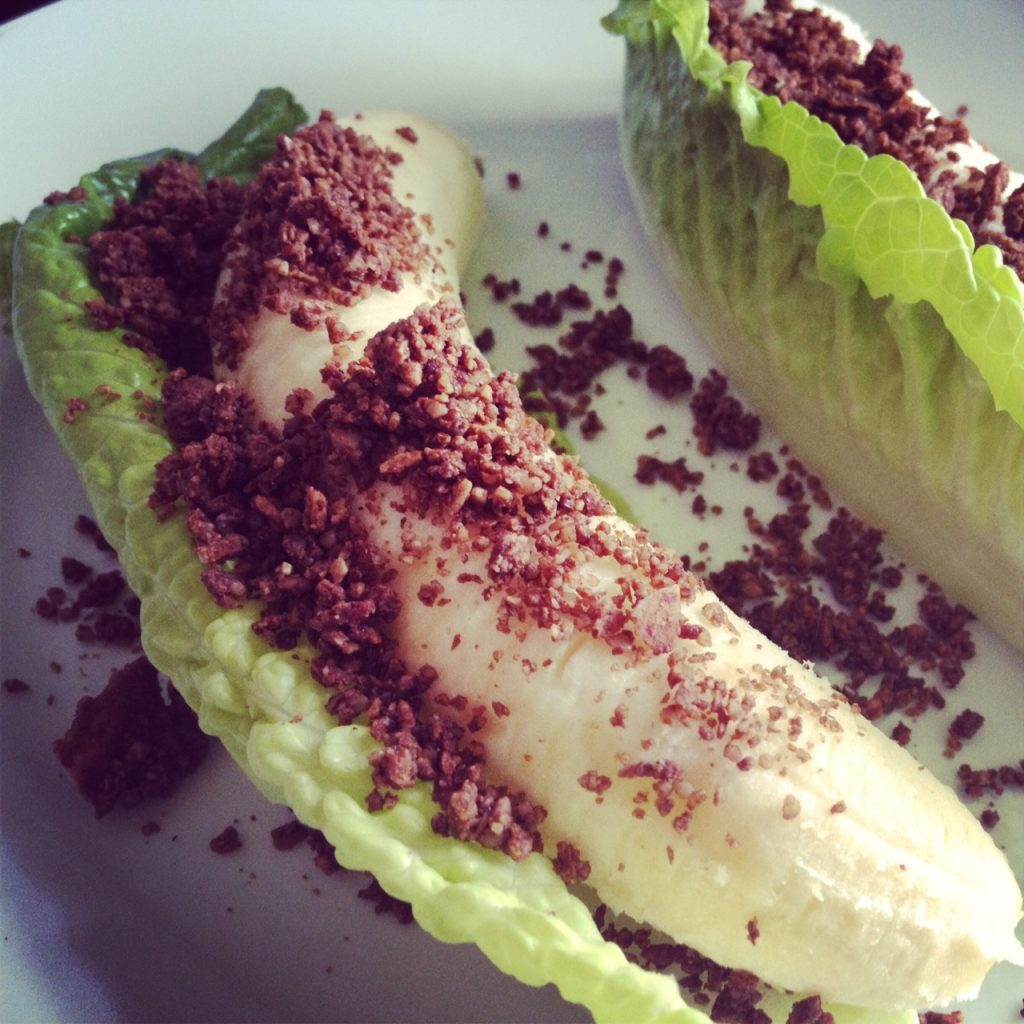 In place of granola, you could use cacao nibs, trail mix, simple rolled oats, or even cooked quinoa. The idea is simply to use the romaine leaves as a handy little vehicle for the banana and grain/granola of your choice. A drizzle of maple syrup, agave, or nut butter would of course top things off nicely, too. You can enjoy the wraps as a light breakfast or any anytime snack.
What quick eats did you throw together over the weekend? I look forward to hearing what's been up in your kitchens. I'd write more, but I have a bus to catch this morning. I'll see you back here very soon.
xo