This has been a month of travel. Aside from the usual back and forth between DC and New York, there was a west coast adventure at Vida Vegan last week. Time spent away from home means 1) less time creating things in my kitchen 2) a greater need for portable snacks. The following recipe for apple flax flatbread emerged from my delight at being reunited with my kitchen appliances last week and my desire to have something crispy to bring with me to New York this past weekend. While not much different from normal flax bread in terms of procedure, the addition of apple and cinnamon makes this bread just a little savory/sweet, which I love.
Any kind of apple will work in this recipe. I used Fuji because they're one of my favorites, and they're still available at my local farmer's market. I would imagine that any sweet apple will taste similar in the recipe. For flax crackers, I prefer using golden to dark brown flax seeds, but this isn't a hard and fast preference at all. Either type will work.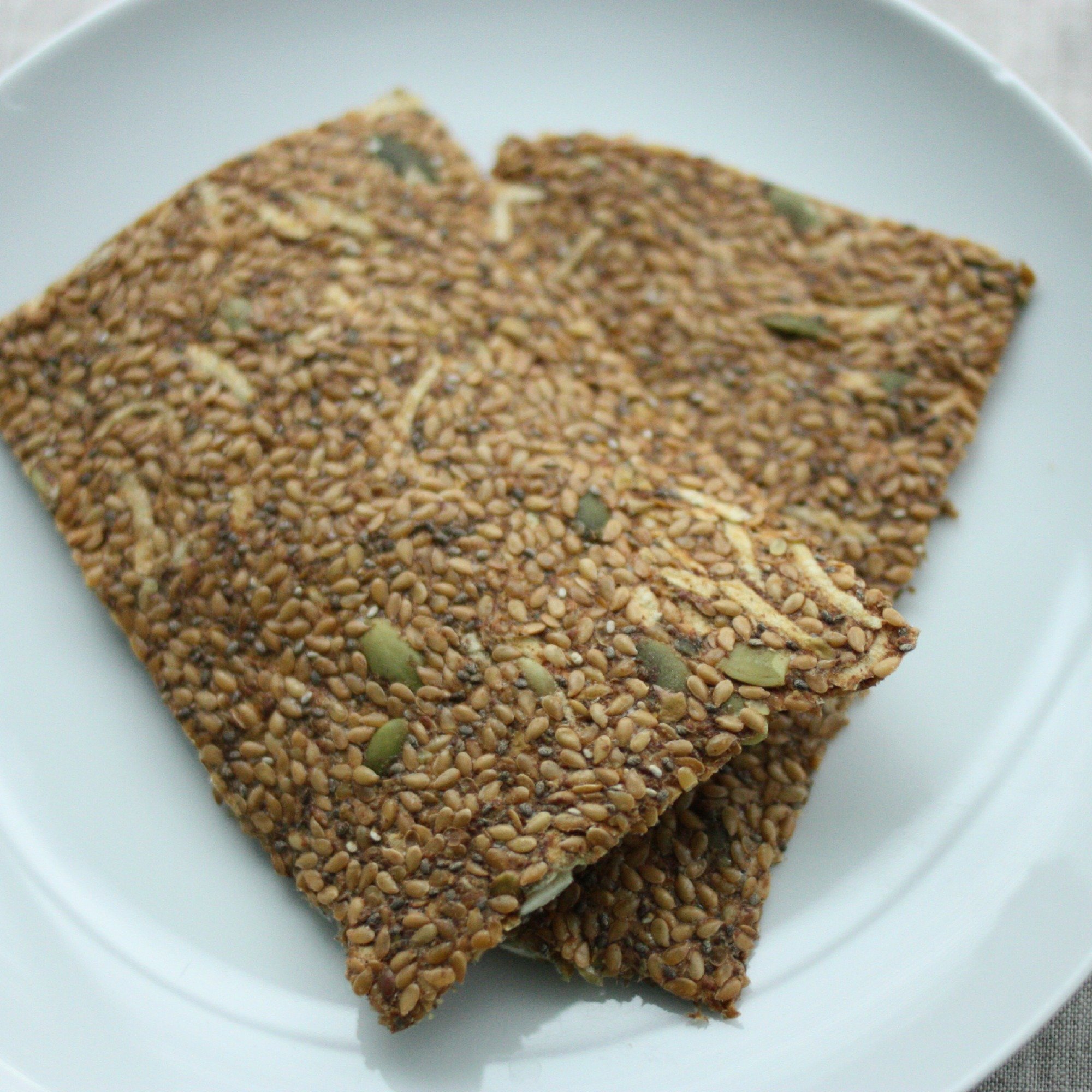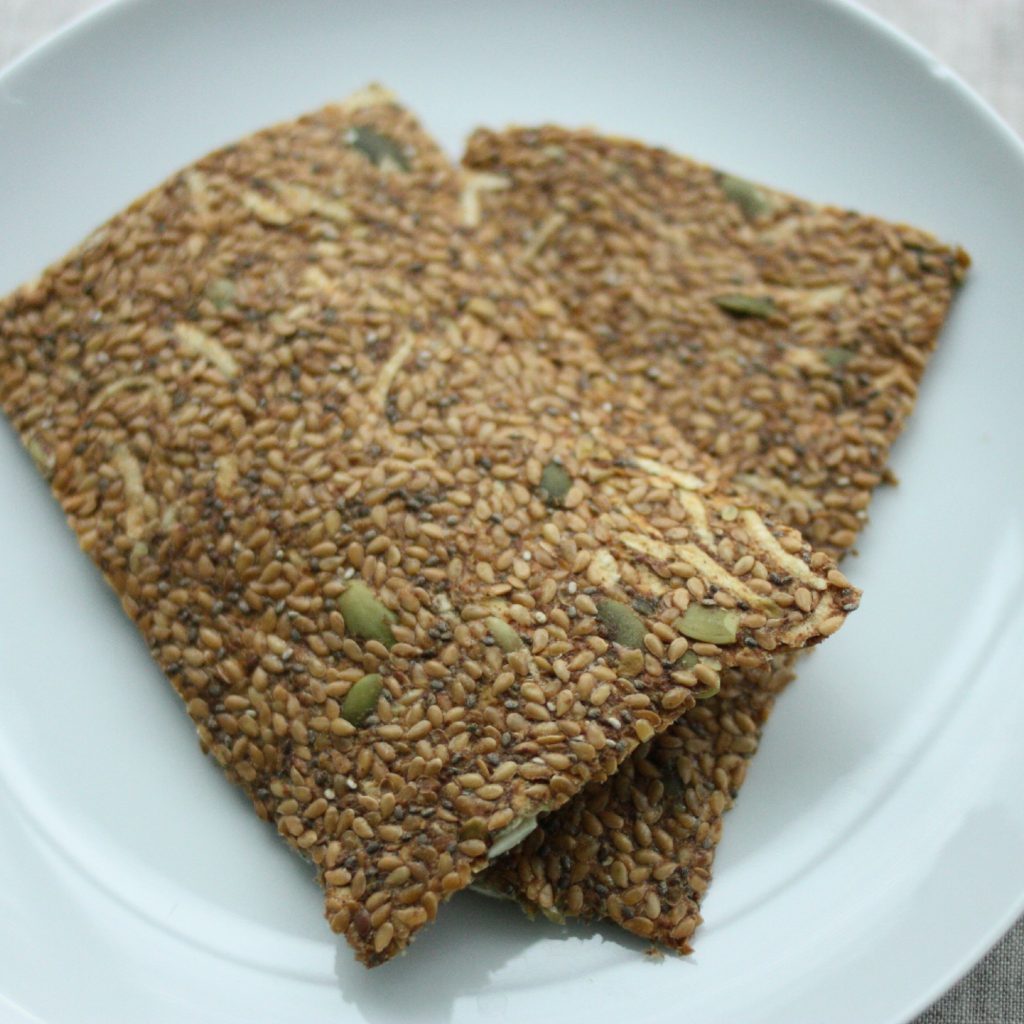 I did my best to test an oven variation for this recipe; I tried baking for 30 minutes at 300 degrees, but the result was still a bit mushy. I think what might work is if you bake at 45 minutes at 300, allowing it to brown a little, and spreading the flatbread thinner than I suggest for the dehydrator version. That said, I hate to give instructions for a recipe variation that I have not tested myself, so if you do attempt to bake the flatbread, please take my suggestion with a grain of salt! If anyone reading knows of a foolproof way to bake flax crackers, I'd be very curious to hear it. In the meantime, the tried-and-true version of this recipe is dehydrator only…for now.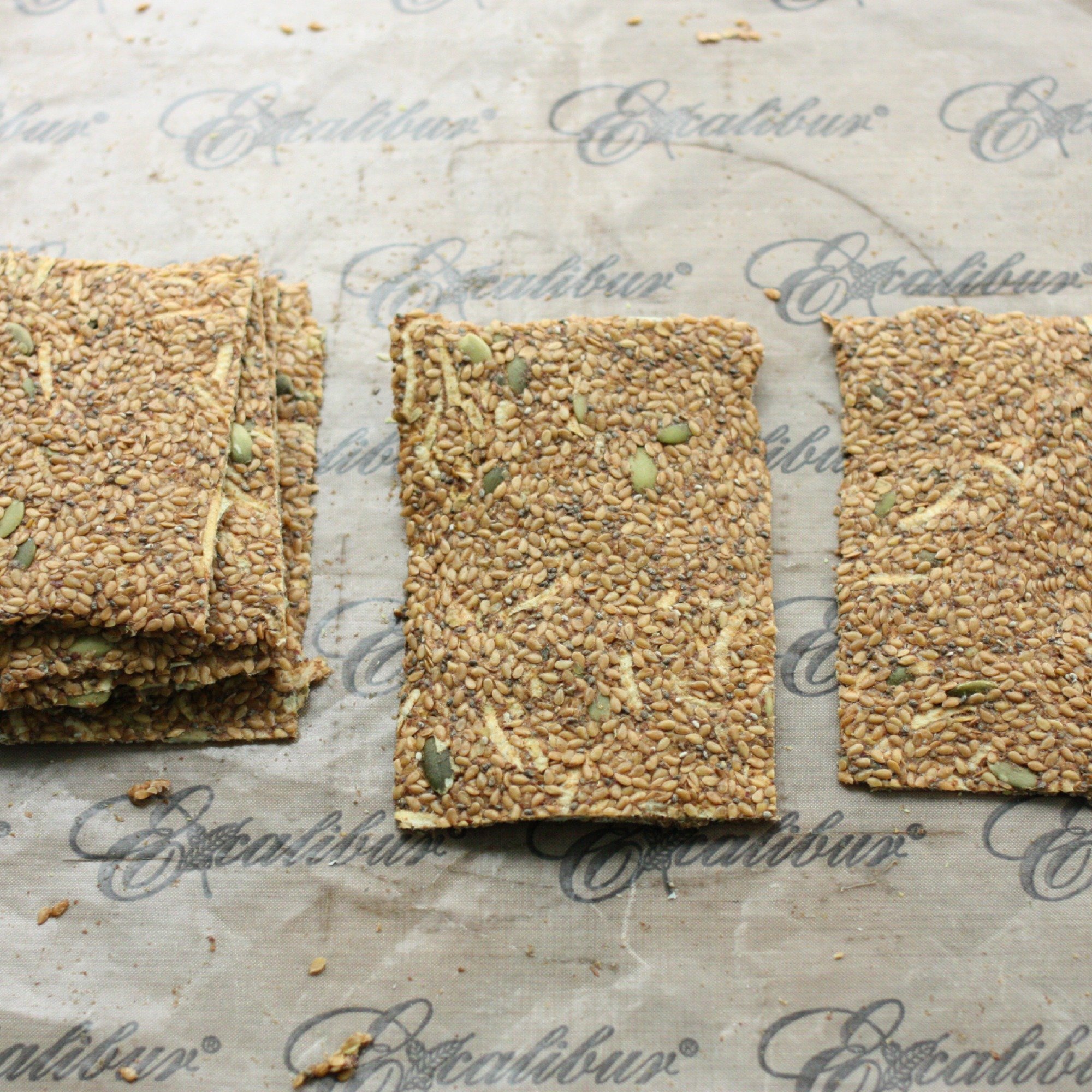 Raw, Vegan Apple and Flax Flatbread (gluten free, soy free)
Author -
Blend the cubed apple, the water, the flax meal, the salt, the syrup, and the cinnamon in a blender till smooth.

Pour mixture over the flax and chia seeds in a large bowl. Allow to site for three hours (or more is fine, too), till the mixture is thick and viscous. Stir in the grated apple and the pumpkin seeds.

Spread the mixture onto a Teflex-lined dehydrator sheet. It should be just shy of 1/4" thick.

Dehydrate at 115 degrees overnight (6-8 hours). Place another Teflex sheet on top of the flatbread, then gingerly invert the two and peel the original sheet off the bottom of the crackers. Score into 6-8 pieces and continue to dehydrate for another 3-4 hours, or until very crispy.
Serve as sandwich bread, as a snack, or however you like! My favorite way to serve the bread at the moment is spread with a layer of almond butter and thinly sliced apples. So. Good.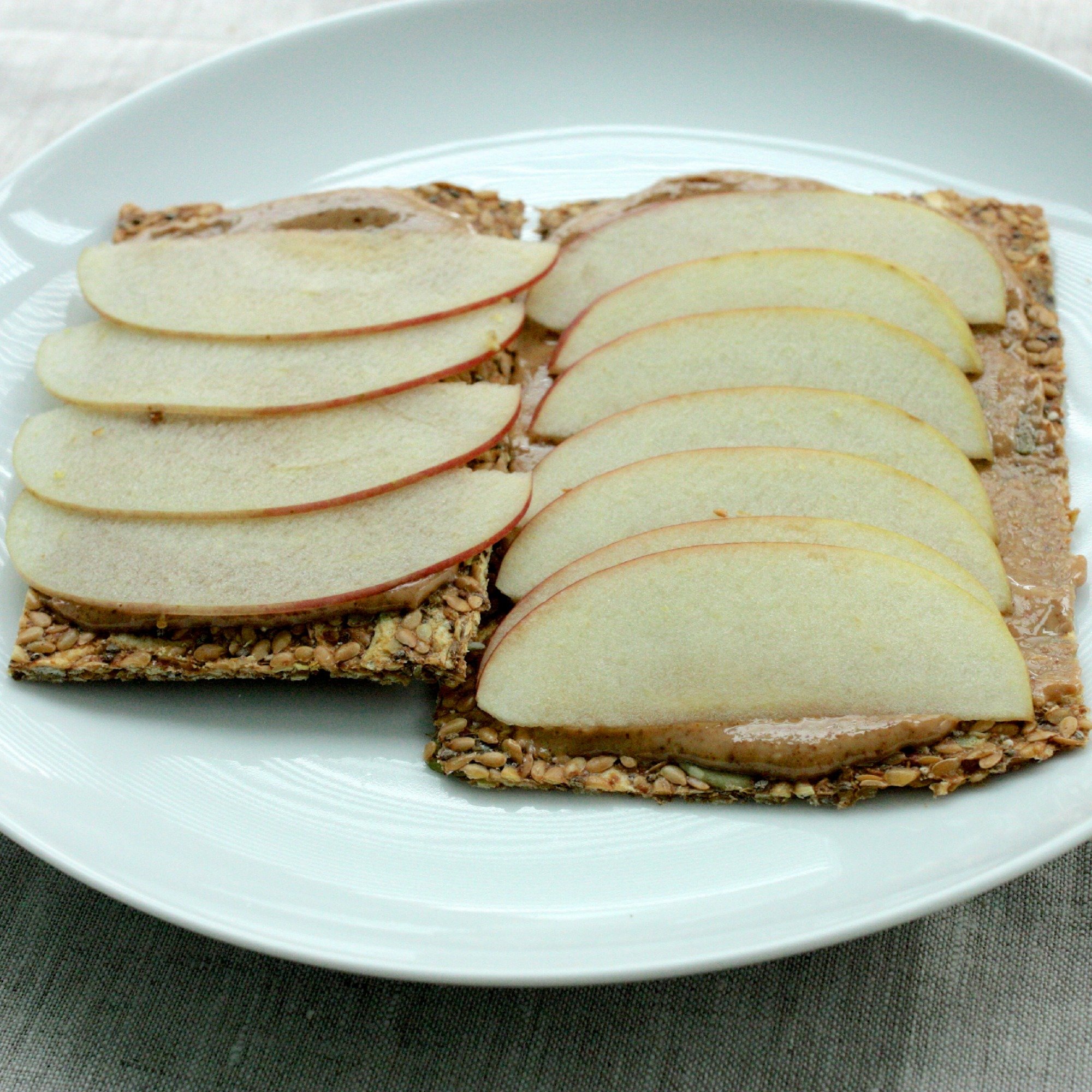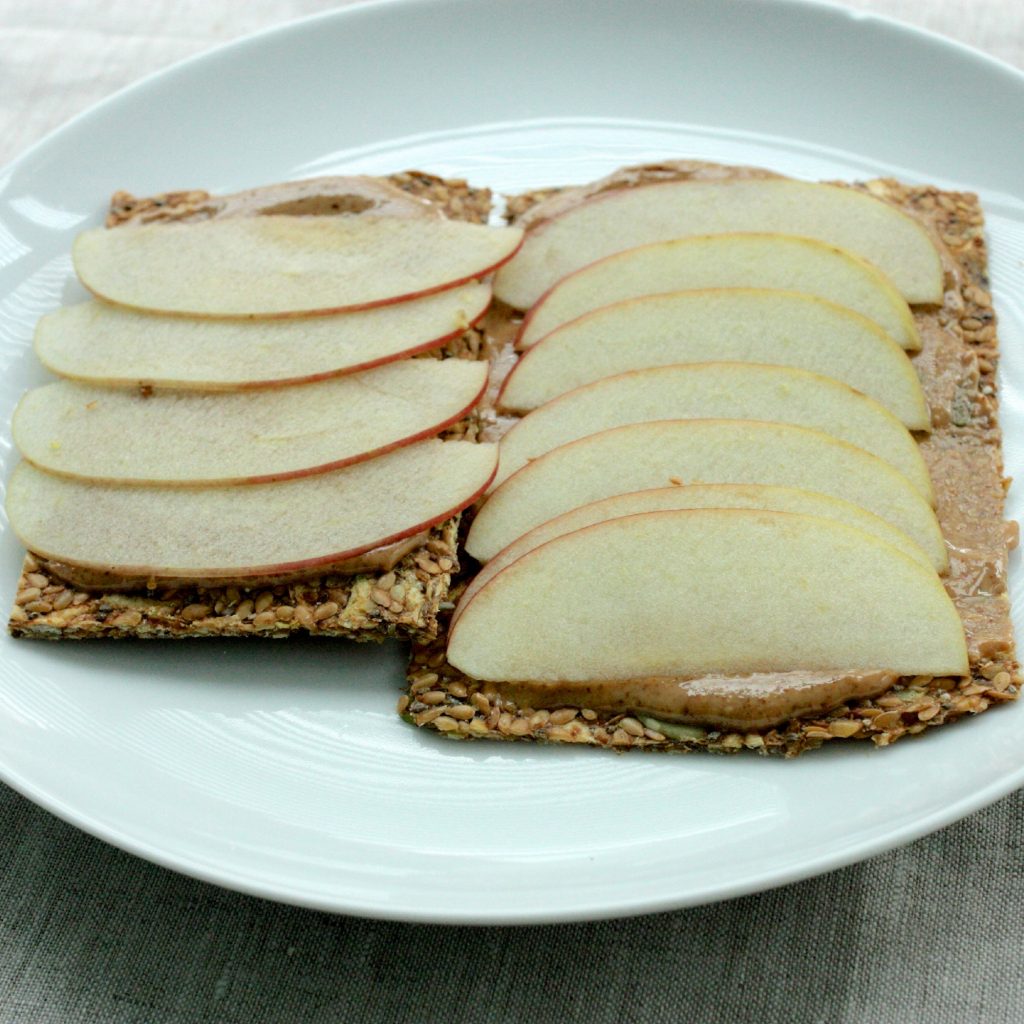 Flax crackers/flatbreads are one of my favorite raw food recipes, and I don't make them often enough. This was a good reminder to create them more often. Excited to polish off the last of the batch! Hope you enjoy it, too.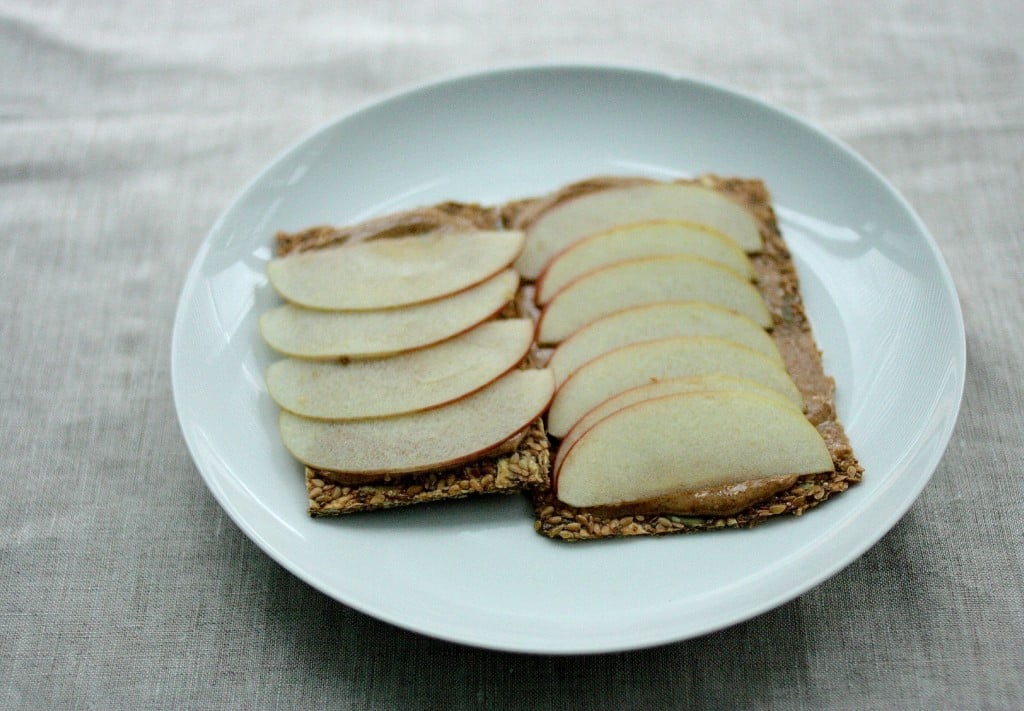 xo