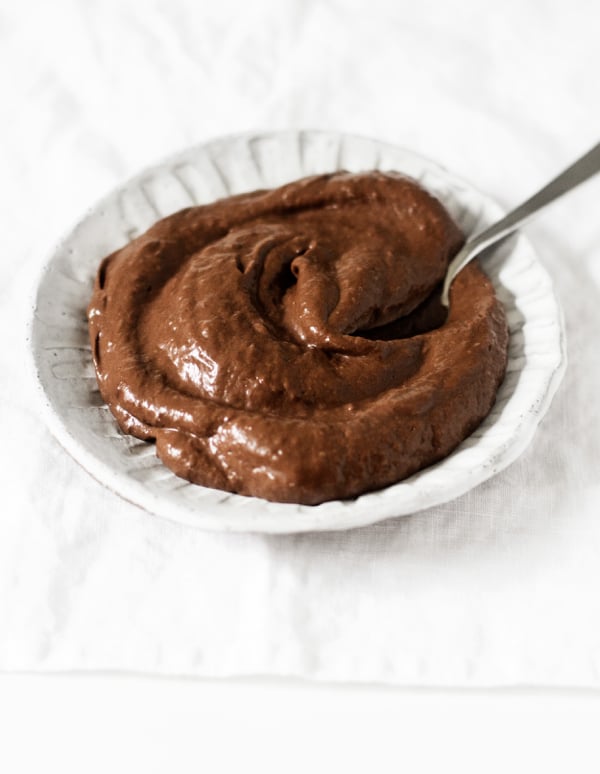 It's been raining, off and on, but almost always on, for the better part of a month. Summer doesn't quite feel like summer yet, which means I'm eager for recipes that lift my spirits. This one—raw chocolate avocado pudding, otherwise lovingly known to me as "chocomole"—is a favorite.
Chocolate avocado pudding is a staple in any raw food lover's bastion of favorite desserts. And unlike most raw desserts, it only takes about ten minutes from start to finish. It's an easy, last-minute dessert to whip up for friends, as a snack, or as an after-dinner pick-me-up. It's full of healthy fats and antioxidants from cocoa, which makes it a dessert with some benefits. And no matter how offbeat the use of avocado as a dessert base sounds, it's crowd-pleasing: even my mom is a fan!
You can use any cocoa or cacao powder in your chocomole: certainly doesn't have to be raw. I've tried a few different brands, all with good results. For sweetening, I like to use either dates or agave/maple syrup. The latter is a lot better if you're working with a food processor, as it blends up easily. The former is good if you have a high-speed blender, and it means that you can add some magnesium and fiber to the dish with the use of a nutritive sweetener.
Here's the recipe!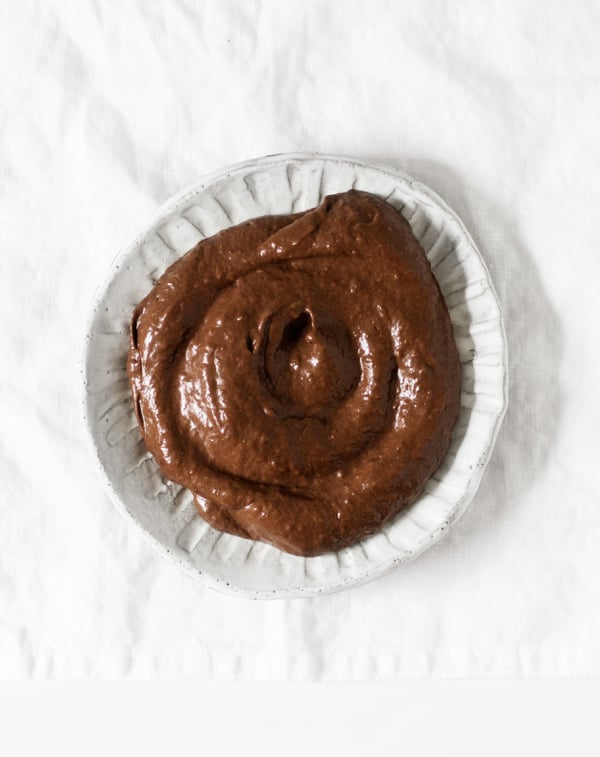 Raw Chocolate Avocado Pudding ("Chocomole")
Cuisine:
gluten free, soy free, tree nut free, no oil
Author:
Prep time:
Cook time:
Total time:
1 large, ripe Hass avocado, pitted
4-5 large, pitted medjool dates, soaked in warm water for an hour and then drained, or 4-5 tablespoons maple syrup (adjust to taste—I prefer the pudding to be a little sweeter)
1/4 cup cocoa powder
½ teaspoon vanilla extract
Pinch of sea salt
1/3-1/2 cup water
Add the avocado, dates or syrup, cocoa, vanilla, salt, and 1/3 cup water to a food processor fitted with the S blade or to a high speed blender. Blend or process until the mixture is completely smooth; if using a food processor, you may need to stop and scrape down the sides of the bowl a few times as you blend.
If you need to add extra water, do so by the tablespoon until the mixture has the consistency of chocolate mousse. Serve.
I challenge you to have a gloomy day after sampling this chocolately goodness!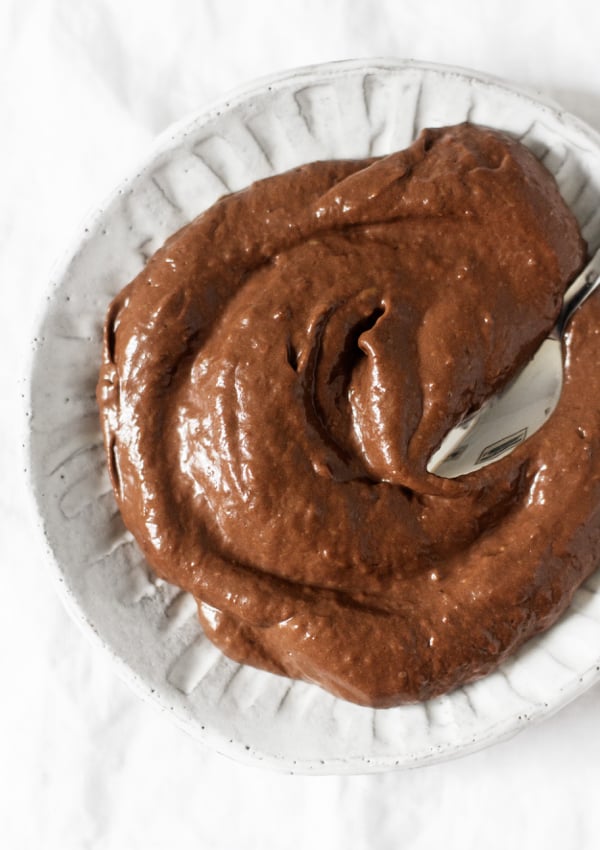 Take that, rain!!!
Get blending, people. Happy Sunday!
xo