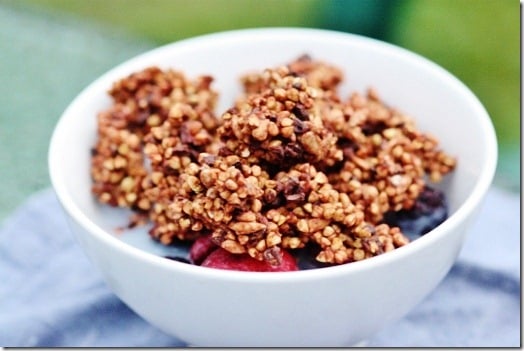 Happy Tuesday! I hope everyone is settling nicely into a new week. Remember yesterday, when I hinted at the fact that I'd made some chocolate date paste? That's basically just my normal recipe for date paste, with about 1/4 cup cacao powder and 1/4 extra cup water added.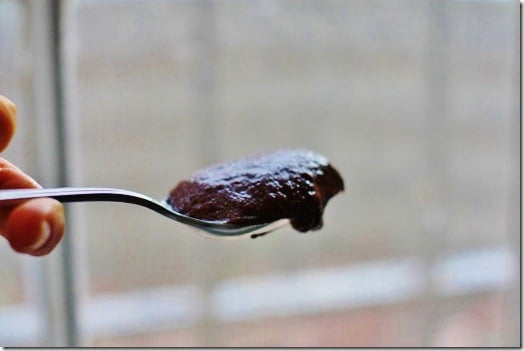 Now, with the unveiling of this wonderful buckwheat cocoa granola, I can tell you all about it.
I love raw granola. It's one of the first dishes that I actually made in raw form, and I think it's highly versatile: you can put it on top of smoothies, cover it in almond milk and eat with a spoon, sprinkle over fresh fruit, and snack on it just the way it is. Over the years, I've shared a few recipes with you; recent favorites include my raw, vegan "cheater's granola:"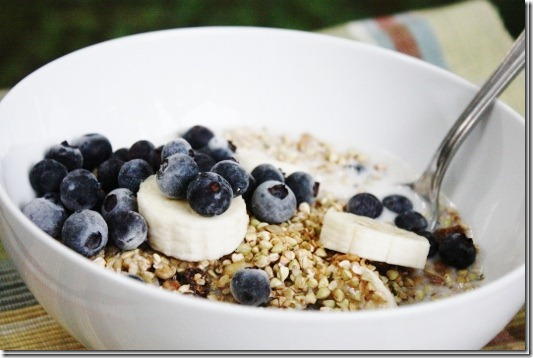 My sunflower oat bars, which can be crumbled instead of pressed into bar shapes, and thus turned into granola: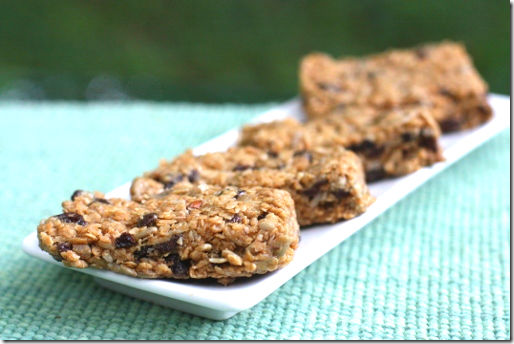 And my personal favorite: my "only raw, vegan granola you'll ever need:"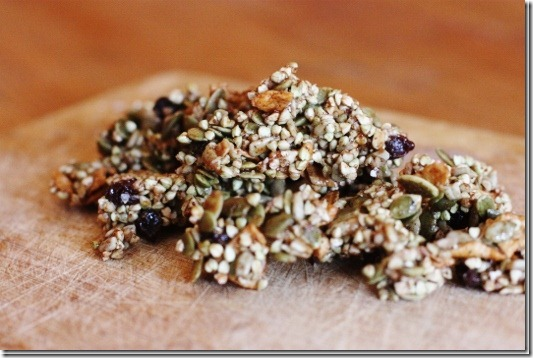 Today's recipe offers a new and whimsical twist on plain 'ole granola: it's chocolate granola, and it's sure to astound chocoholics and regular breakfast lovers alike!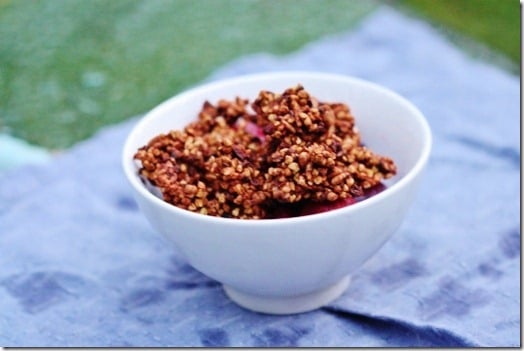 Cacao nibs from Navitas Naturals play a big role in this recipe. You could absolutely use any cacao nibs you like or have around, or, if you're cacao-less, try using chocolate chips or carob chips (you may want to decrease the quantities, because chocolate goes a long way in granola). Round this out with nutrient-rich buckwheat, vitamin-rich sunflower seeds, and a touch of almond milk for a very special treat!
Raw Cocoa Buckwheat Granola (raw, vegan, gluten and soy free)
Makes about 6 servings
2 full cups buckwheat, soaked for 2-3 days and dehydrated fully (see instructions for my buckwheat cereal)
1/2 cup sunflower seeds
1/2 cup cacao nibs
3/4 cup chocolate date paste
1/4 cup almond butter
1) Mix buckwheat, sunflower seeds, and cacao nibs together.
2) Mix almond butter and date paste with a fork, and add them to the buckwheat mixture. Mix well with hands.
3) Place mixture onto a Teflex-lined dehydrator sheet and dehydrate overnight (8-10 hrs) at 115 degrees. Alternately, you can bake this mixture at 325 degrees for about 20-25 minutes.
Check out the fantastic texture!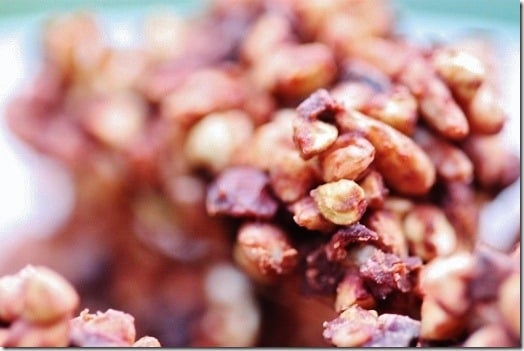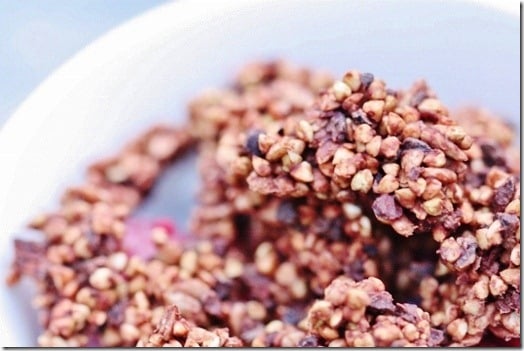 Chef's Notes: This is actually a very mildly sweetened raw granola, in spite of the dates! If you taste it while you're making it and it's not sweet enough for you, try adding a bit of stevia to get it sweeter (alternately, maple syrup will be great).
I haven't yet had this for breakfast—I've been too busy snacking on it! But I can't wait to have my first bowl with homemade almond milk and berries tomorrow. Yum, yum.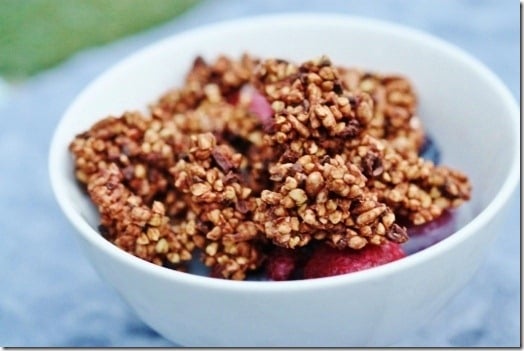 Before I go, I should mention that this is the week of creative use of Thanksgiving leftovers. It started in earnest today, as I threw some leftover succotash (cherry tomatoes, corn, lima beans, roasted) on top of zucchini pasta, and covered it all in cashew dill cream (my cashew alfredo with dill added). It was pretty excellent.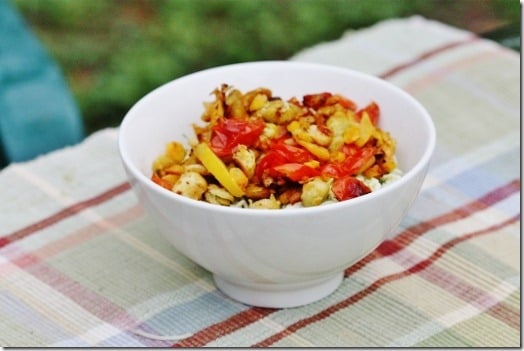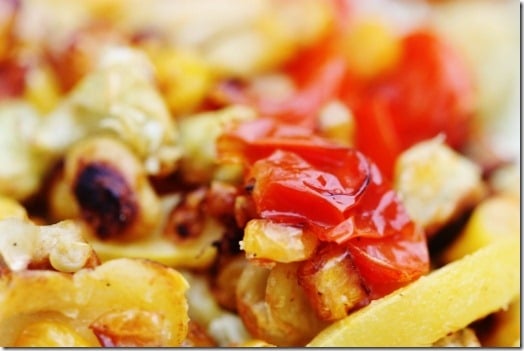 Bet you can't wait to see what other Thanksgiving leftover concoctions I come up with.
Night!
xo