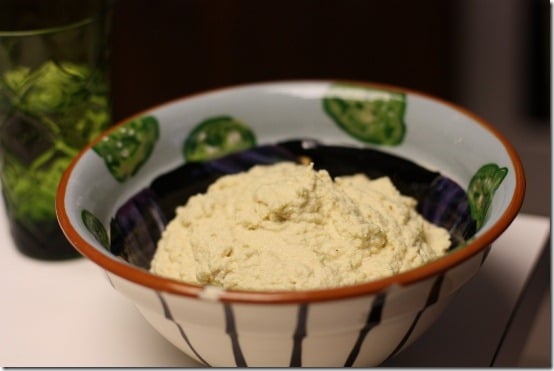 Hey y'all!
I arrived safe and sound in Crescent City, and in spite of a brutal wake up call and and a bumpy journey, it feels so, so good to be here. New Orleans is a city I love, and on top of that, it's the city that Chloe calls home, so my trips here are always highly anticipated. This time around, I'll also be seeing a few good friends, exploring a new restaurant, and spending a little bit of time in the kitchen, too.
My first stop the Big Easy was Whole Foods Metairie, where I found a wall of delicious pressed juices: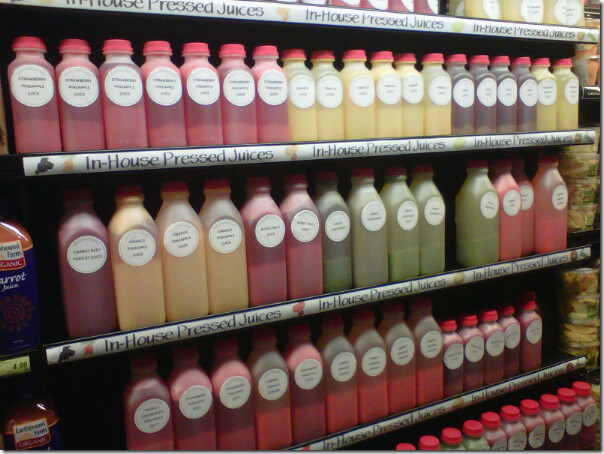 Amazing! I picked up a green lemonade, which was just as spicy and lemony as I like it. Along with that, I picked up two large bags of fresh veggies (and yes, I will probably finish those in four days), some oat bran, some frozen fruit for smoothies, some nooch, some beans, and some almond milk. In my bag are stored some of my lemon kissed cashew hemp bars, some Vega bars, some of the Justin's almond butter packs, some chia seeds, and some Vega protein. These, along with whatever fresh veggies I can get, are travel staples for this semi-raw vegan.
A few hours of work and a long nap later, I woke up to Chloe's arrival home. With the exception of a rushed weekend upstate in September, we haven't spent any time together since our trip to San Francisco at the end of this past summer: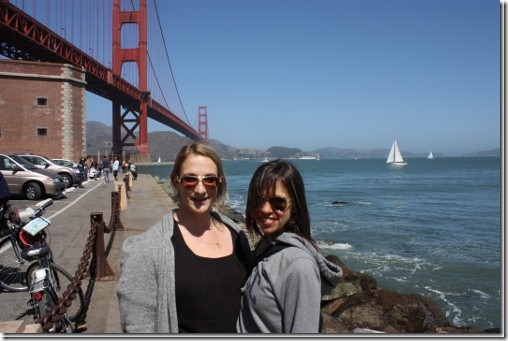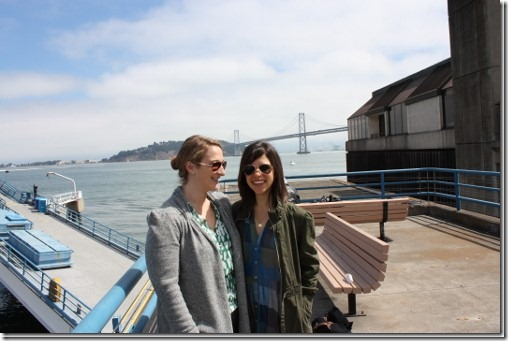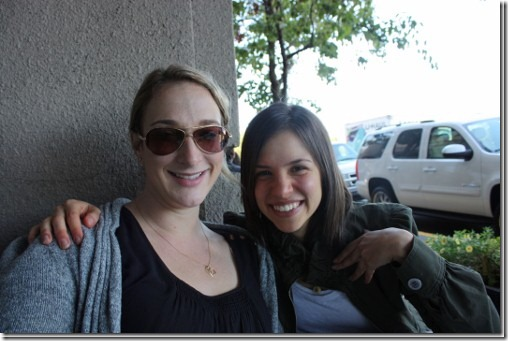 Words don't begin to express how badly I miss having her nearby, so every trip to NOLA feels like a little homecoming for me. One hour of snuggling and catching up quickly turned into two.
As you may have noticed from the link above, Chloe has started her own food blog: Gourmet and Gourmand. Exciting! One of the nicest things about my friendship with Chloe is not only our closeness, or our history, but also the fact that we share a huge, lifelong obsession with all things culinary. We talk about food, share food, taste food together, and the rhythms of our lives often revolve around shopping, prepping, and cooking for ourselves and our loved ones. We wouldn't have it any other way. We've got very different tastes and views about food—you'll be able to see that as you explore Chloe's blog, and I warn my vegan friends that it features non-vegan foods—but we are united in our passion for it. In fact, Chloe's now working for a catering company, and I hope I'll have a chance to see her in action this week.
For Chloe and I to actually cook together is a rare treat these days, so I was excited to make a simple dinner at her house. I knew what the centerpiece would be: raw "mashed potatoes," made with cauliflower. Many of you have seen and loved my cooked version of cauliflower mash, but I thought I'd remind you all that my favorite version is actually the raw one. I made this over a year ago, on my last visit to NOLA, because Chloe's husband, Knud, loves all things cauliflower. He's a bit of a meat and potatoes guy, so Chloe and I were both pretty nervous that he wouldn't like the dish. Much to our surprise, he loved it. He loved it more than we did! And he's been talking about it ever since. For that reason, it was at the top of my to do list upon arrival.
Mashed cauliflower in the raw works a lot like cashew cheese with cauliflower mixed in. It's light, creamy, and absolutely delicious, and it's a wonderful way to get even mainstream eaters to appreciate raw crucifers. It's rich in protein, Vitamins C, K, Folate, and cancer-fighting antioxidants, and it's 100% raw vegan. And if that's not enough, it's also fast and easy to make. Here's how: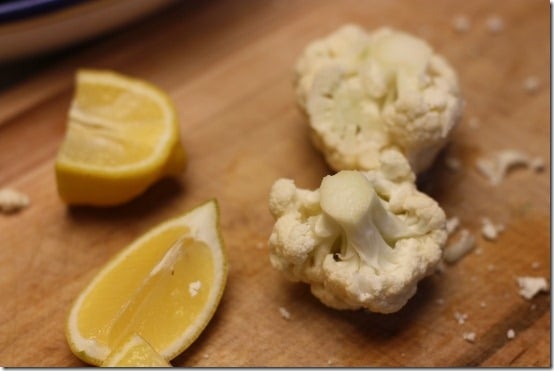 Raw Mashed Potatoes with Cauliflower (vegan, raw, gluten free, can be soy free)
Serves 4
1 heaping cup cashews
Sea salt to taste
Pepper to taste
1 lb (about 2/3 head) raw cauliflower, roughly chopped
Juice of 1 lemon
1 tbsp soy, chickpea or buckwheat miso (optional)
1/4 cup nutritional yeast
1 tbsp olive oil (optional)
1) Place cashews, salt, and pepper in a food processor and grind till powdery: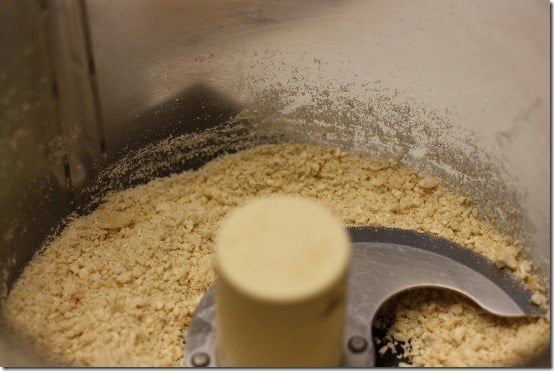 2) Place cauliflower, lemon, miso, and nooch in the bowl and blend, adding some water in a thin stream if you need to in order to facilitate blending.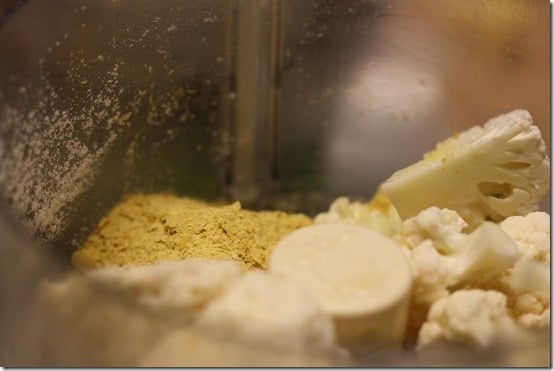 Stop frequently to scrape the bowl, and add 1 tbsp olive oil for a creamy texture, also by drizzling it in slowly (this isn't at all necessary, but will give it creaminess).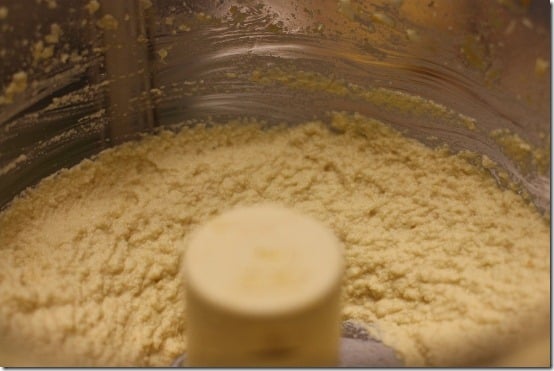 3) When mixture is very smooth and a good consistency, stop blending. It should be rich tasting but light and fluffy, just like this: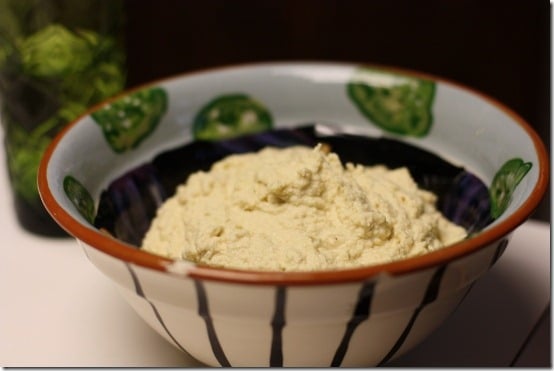 It should taste heavenly: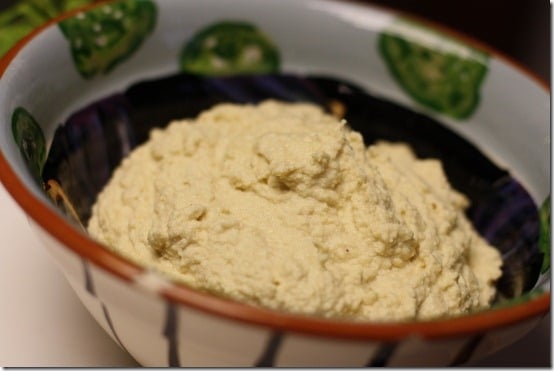 And the person who made it should wear a proud happy smile, both before and after eating: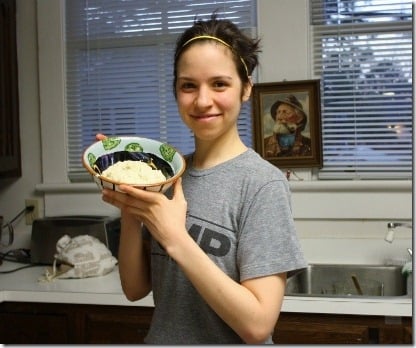 Don't you love how I clean up for you guys? Kidding. That was me after a very long and very sweaty run.
This dish was enjoyed over a cozy, quiet meal, and once again, Knud was impressed. Hooray for raw cauliflower! And if you prefer the cooked stuff, you can still give my roasted cauliflower and parsnip soup a try: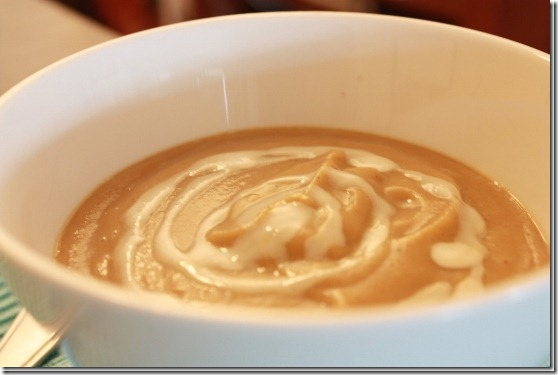 And now, couch time with my Chloe beckons. Night!
xo