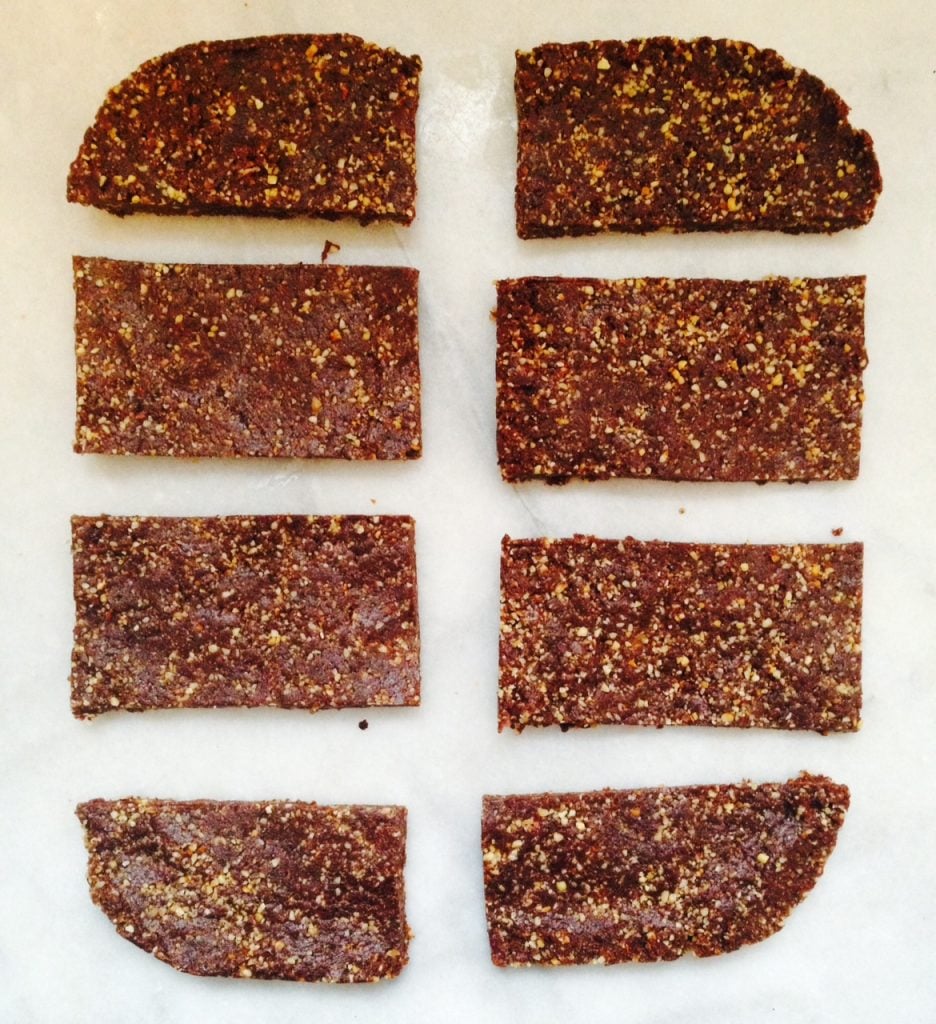 We can go ahead and file this post under "great recipe, lousy photo." I'm still in NY, which means I'm still without my regular camera, which means I'm still snapping pictures on my phone. But when a recipe sounds as delicious as these salted almond and chocolate snack bars do–and delivers on the promise, I assure you–are perfect images really necessary? (The answer is yes. But humor me.)
One of the nicer stocking stuffers I got this year was a bar of salted almond dark chocolate from Theo. Chocolate, almonds, salty and sweet–what more did I need to be happy? The bar was so good that it inspired me to make something snackable with the same flavors. This is what I came up with–and it's delicious. I hope you all will enjoy it as much as I did.
Raw Salted Almond Chocolate Snack Bars
Author -
1. Place all ingredients into a food processor fitted with the S blade. Process till the mixture is very evenly ground up, and sticks together nicely when you squeeze a bit in your hand.

2. Press the "dough" into a small baking dish. Cut it into 9-12 bars (this will depend somewhat on the size of the dish you use). Wrap them individually, and store for up to 3 weeks in the fridge.
Photogenic these are not. But I promise that they're a stellar answer to your snack cravings. They're also chocolate-y enough to serve as dessert.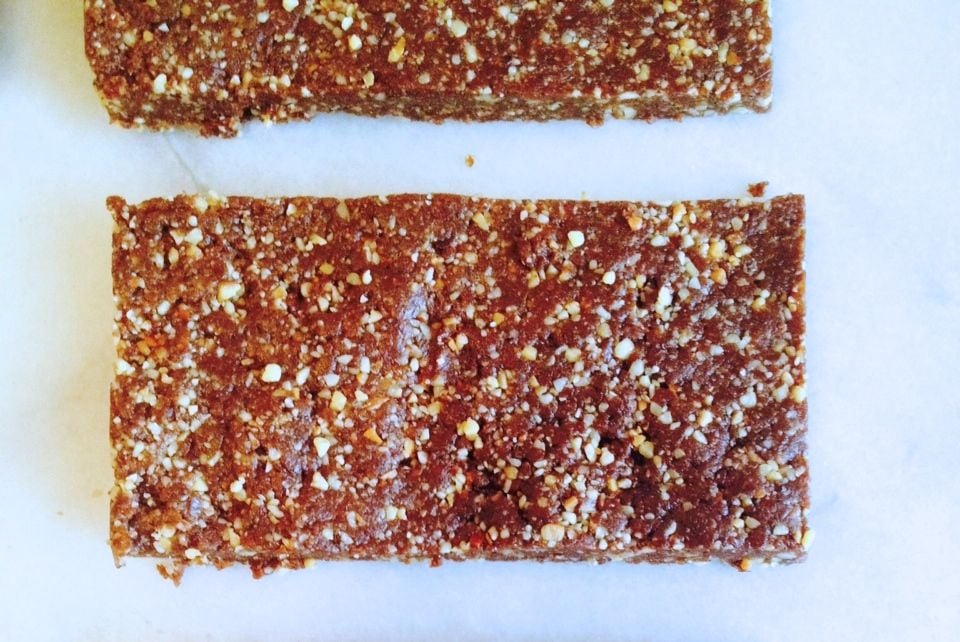 These bars make for a quick, easy, portable, and really special snack. Proof that a few ingredients (and a touch of salt) can come together to form something wonderful. Enjoy, friends, and I'll see you back here, soon.
xo