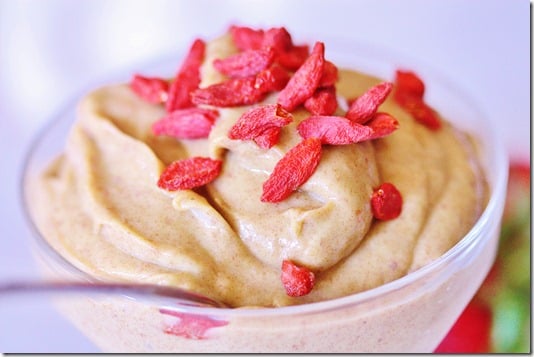 In my years of creating, consuming, and writing about vegan and raw foods, I've learned that the most delicious dishes often aren't the loveliest to photograph (consider, if you will, my sweet bean dips). When I was in the middle of creating the lovely, avocado-based, raw strawberry vanilla pudding above, I was dismayed that it wasn't a more perfect shade of bubblegum pink; instead, it was sort of a light pink that could easily be mistaken as tan. But the photographs came out alright in the end, and even if they hadn't, who would care? This pudding is simple, delicious, and a perfect alternative to my classic chocomole. What more could I ask for?
In fairness, there are a lot of ways to make raw strawberry pudding. I could have used cashews and Irish moss, or I could have used young coconut meat (which is, by the way, a delightful base for any fruit pudding). But I didn't. I used avocado, which is not only one of my all time favorite foods, but also probably my favorite base for a raw pudding. And it's also much easier to use avocado if you don't have a high speed blender than it is nut bases! Since I'm home with my Mom for one more day, I'm still sans-VitaMix. When I set out to make this recipe, I reached for avocado right away. That most wonderful of fruits always has a way of making me feel happy and satisfied; perhaps its all of those healthy polyunsaturated fats!
I used dates to sweeten this pudding, though maple syrup and agave would also be perfectly suitable. In all fairness, though, I didn't test the recipe with either, and I would caution you not to use the almond milk called for if you use a liquid sweetener in place of dates.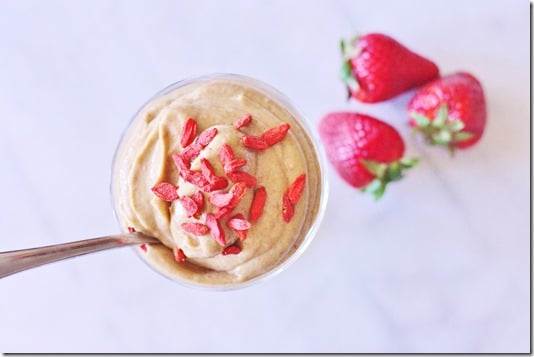 Raw Strawberry Vanilla Pudding (raw, vegan, gluten free, soy free)
Serves 2-4
6 large pitted medjool dates, soaked for 2 hours and drained
1 large avocado
1/4 cup almond milk
1 tsp vanilla extract OR contents of 1 vanilla bean
5 large straberries, quartered
Goji berries (optional)
1. Place avocado and dates in a food processor and pulse to combine. Turn machine on and drizzle in almond milk and vanilla with water running. Also with the motor running, drop strawberries in one by one; the may not blend evenly at first, but they will eventually!
2. Garnish with goji berries, mint sprigs, or fresh fruit. Serve!
VitaMix option: If you're using a VitaMix or another high speed blender, simply blend all ingredients and serve.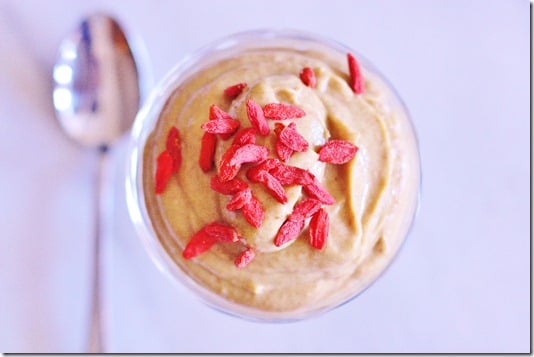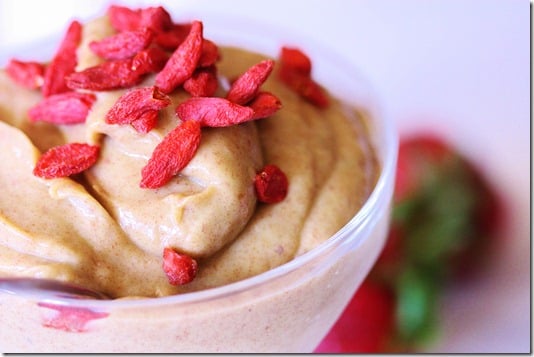 I love when raw desserts are this unbelievably easy to prepare, and don't require a device that costs more than $100.00!
I also love the taste of fresh strawberries in the early summer months, and I'm delighted to say that this pudding marked my first fresh berries of the season. I can't wait to stuff myself with more; blueberries and strawberries are my absolute favorites! Speaking of which, this pudding will also work really well with blueberries, mango, banana, and any other soft fruit. Raspberries are a great idea, too, but not if you don't have a high speed blender—the seeds will drive you crazy!
Love avocado puddings? Check out my classic, rainy day chocomole: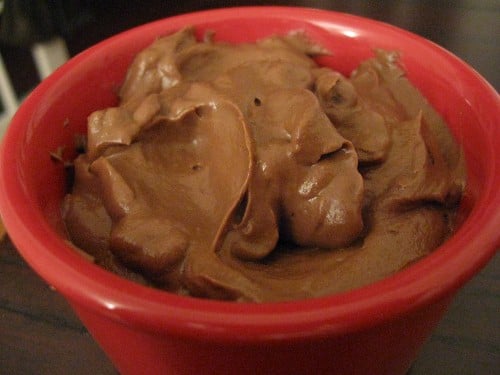 My lemon chiffon pudding:
Or my Mexican spiced chocomole!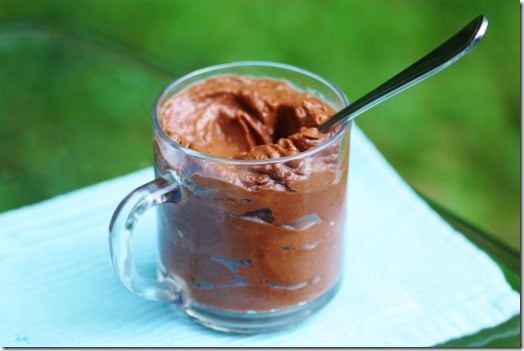 All of these make wonderful desserts, sweet snacks, or spreads for sweeter breakfasts! I love chocomole on sprouted grain bread, and this new pudding would be great for dipping bananas and other fruit. Yum.
Have a sweet night, folks.
xo
NB: I am submitting this recipe to Ricki's Wellness Weekend series!