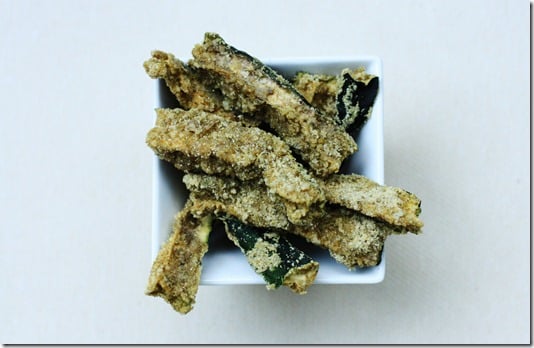 We've been talking about a lot of snack bars lately here on the blog, which is just great: they're one of the easiest, most accessible student snacks, and I love trying new brands! A few of my readers, though, have requested ideas for savory snacks, which is where the idea for a raw, vegan spin on baked and breaded zucchini sticks came from. As a result of the current glut of fresh zucchini at the farmers markets right now, plus the fact that a friend had extra from his own CSA box, I ended up with four giant zucchini this week. That's a lot for a girl to spiralize—even when she has such tasty, recent recipes as gluten free, vegan zucchini waffles or a zucchini noodle and quinoa bowl with rosemary and herbed cashew cheese to enjoy.
So I got to thinking about how I might employ the zucchini in some sort of savory snack. I thought about savory zucchini pancakes, but I've made something quite a bit like that before. I thought about hummus, but…we all know I've made that before. And then it hit me: zucchini sticks. Not fried, and not baked (though I've got a baked option for you). Raw, vegan, and made perfectly crisp in the dehydrator.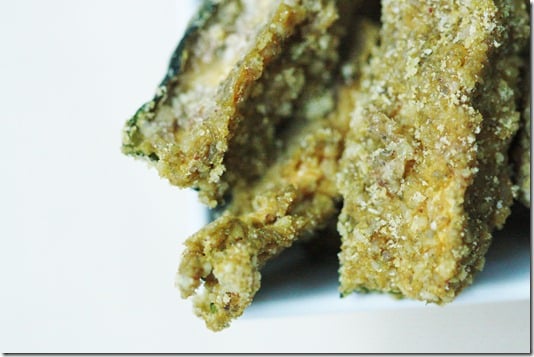 Yum.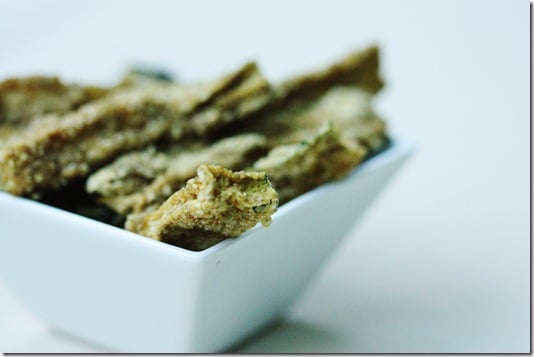 These make for delicious, healthy, and conveniently packable snacks. They also include heart healthy fats from pumpkin and hemp seeds, and they can be modified in countless ways, with countless herbs and spices. I sense a new obsession coming on.
Chef's note: I used mostly seeds for the "breading" here, but some buckwheat flour as well, which I made from grinding raw, dehydrated buckwheat groats (normal, store bought buckwheat flour is totally fine) for authenticity. You'll want to use the flour if you use the baked variation here, but you don't need it if you dehydrate; it's optional in that case.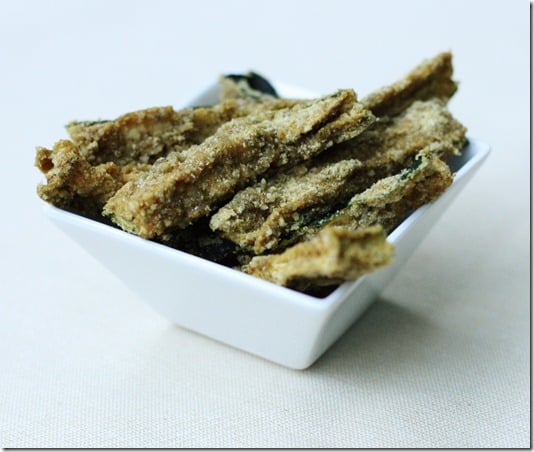 Raw, Vegan "Baked" Zucchini Sticks
Yields approximately 25 sticks
3/4 cup water
4 tbsp flax meal
1/2 cup pumpkin seeds
1/4 cup hemp seeds
1/4 cup buckwheat flour (optional)
1/4 cup nutritional yeast
1/4 tsp sea salt
1 tsp garlic powder (optional)
Black pepper to taste
2 large or 3 medium sized zucchini, each sliced length-wise, then cut in half, and then sliced into thick spears
Coconut oil spray (if you're baking)
1. If baking, preheat oven to 400 degrees and spray a baking sheet with coconut oil spray.
2. Mix the flax meal and water, and let it gel up a bit.
3. In a food processor, grind the pumpkin seeds, hemp seeds, buckwheat flour, nutritional yeast, sea salt, garlic powder, and black pepper till mixture is finely ground. Transfer to a flat plate.
4. Dip zucchini slices in the flax/water mixture, then (using a dry hand), dredge in the seed/flour/nooch mixture. Transfer to a baking sheet or a Teflex-lined dehydrator sheet, and either a) bake at 400 for 20 minutes or so, or b) dehydrate at 115 degrees for about 8 hours, flipping around once through.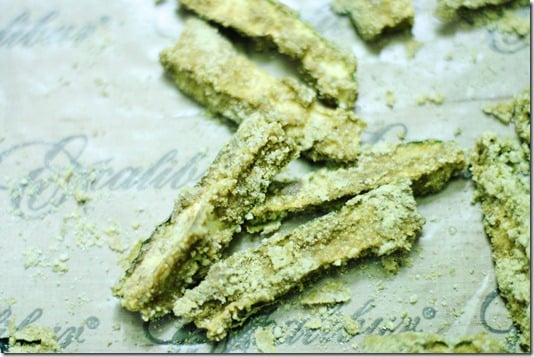 Serve with my raw marinara, with hummus, or solo. Delicious!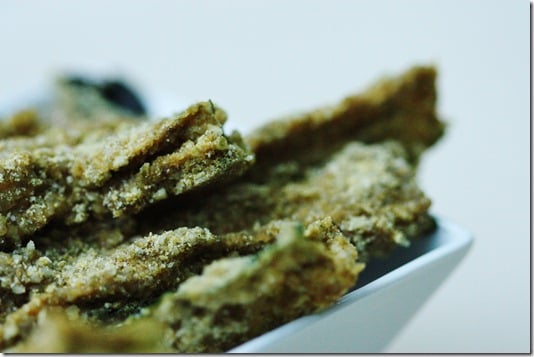 Hope these fresh, tasty snacks inspire inspire you to eat more veggies throughout the day, and to pack them up. No matter how busy you are, there's always a way to get your green on!
xo