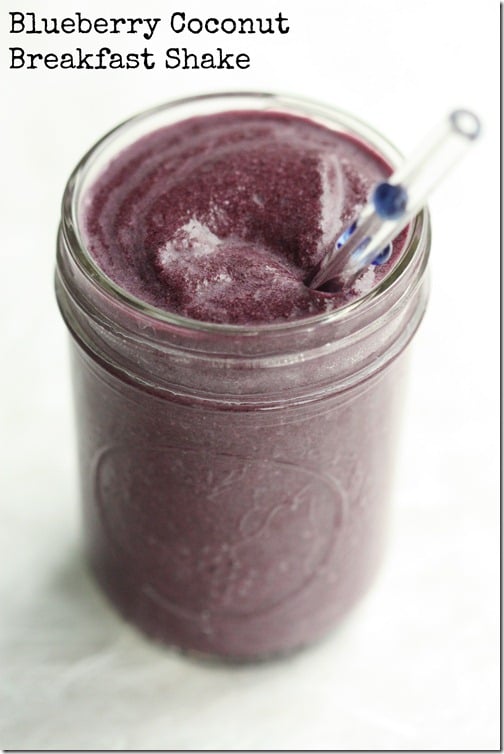 So the other day on Twitter, one of my readers asked me if I would be up for doing some "WIAW" posts. I responded that WIAW isn't my jam—I think you all could guess some of my reasons—and she asked if I might be at least willing to post some breakfast posts, along with my lunchboxes. Why not, I said? This was followed by a request for smoothie ideas, and I confessed that I'm not really big on smoothies at this time of year. It's not only a temperature issue (I know you can make them to be room temperature), but also a texture thing. When it's cold outside, I appreciate denser foods with more chew. It's a little irrational, but that's just how I roll.
Ironically, it has been a very warm week here in D.C., and so today, I woke up with a smoothie craving. I haven't been out to purchase any smoothie staples in quite a while, so it was up to me to sate this craving with whatever I had at home. This included blueberries, coconut water, some spinach, and the usual nuts and seeds. As I was trying to decide what to do with them, my eyes fell upon a bag of natural dried coconut. Boom. The blueberry coconut shake was born.
I've made blueberry smoothies with young coconut meat before and loved them, but the truth is that young coconuts can be time consuming and pricey. If you love using young coconut meat but just don't have the time, patience, or access, using coconut flakes will be possible so long as you have a high speed blender (those of you with regular blenders could try modifying this recipe—I'll give some ideas after the jump). The smoothie that results is super creamy and delicious, full of healthy, nourishing fats, and a beautiful color, too.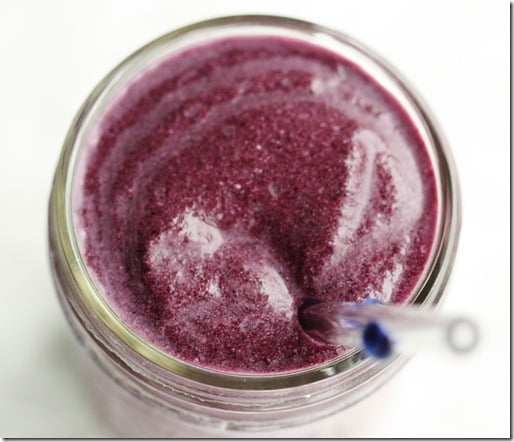 Raw, Vegan Blueberry Coconut Breakfast Shake
Serves 2
2 cups frozen or fresh blueberries
1 1/2 cups coconut water (or almond milk)
1/2 cup dried, shredded coconut (make sure you find an unsweetened, natural brand)
2 pitted dates (more if desired)
2 tablespoons chia seed
1 handful spinach or any other greens
Blend all ingredients together in a high speed blender. Serve!
I love how simple and subtle this smoothie is—neither too sweet nor too coconutty, but a little bit of both.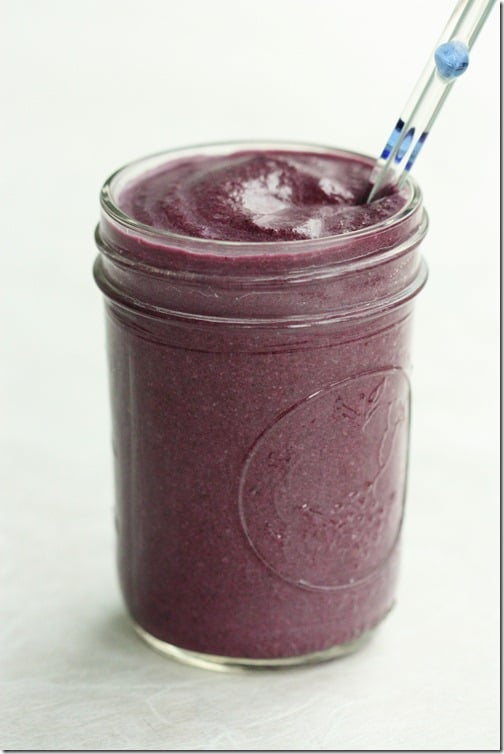 So if you don't have a Vitamix, of course, this recipe is tough, because the Vitamix will handle pulverizing dried coconut far better than a conventional blender. If I were you, I'd try blending the blueberries with 1 1/2 cups coconut milk in place of coconut water, and then using 4 tbsp chia seed instead. See what happens! The chia should compensate for thickness, the coconut milk for fat/creaminess. I hope it works out.
Sending you all my wishes for a happy weekend! I've got a lot of studying, yoga with Anne, and some meal planning to do for my job in a local gastroenterologist's office. Till soon!
xo