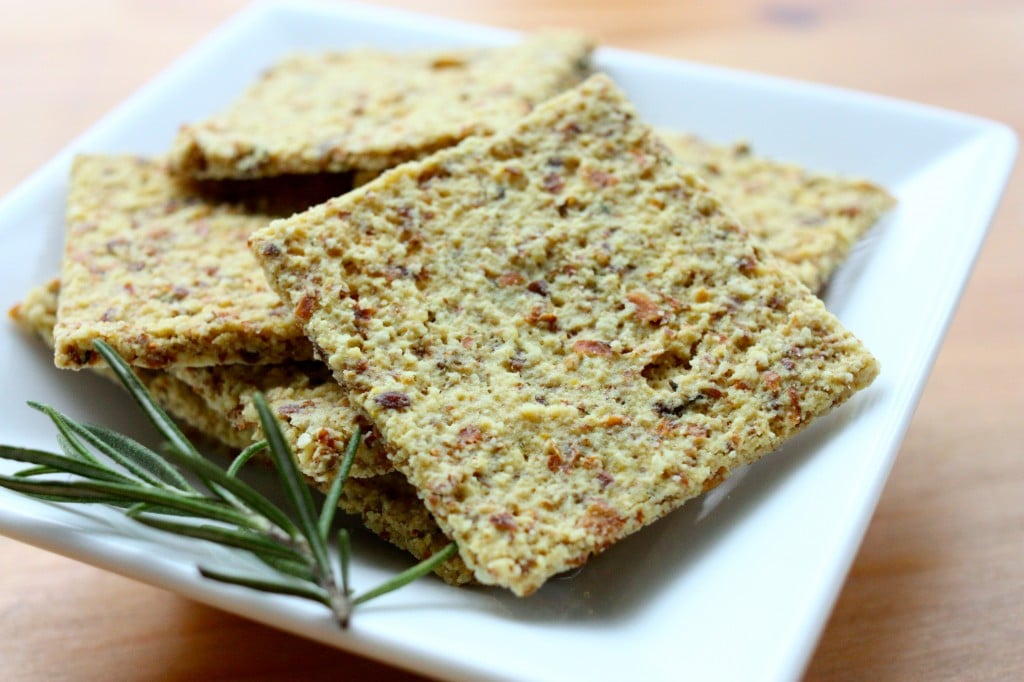 Hope you all enjoyed a fun weekend. Me, I was off to Albany and back, to celebrate Melissa's upcoming wedding. It was great to see her, if quickly, and to wave to the beautiful Hudson Valley (oh, how I miss weekends upstate with Chloe).
Before I left, I made a big batch of these cheesy almond rosemary crackers, which were half inspired by the famous (and rightly so) cheesy quackers from One Lucky Duck, and Susan's rosemary almond crackers. They're a little salty, a little cheesy (thanks to nutritional yeast, of course) and infused with the taste of fresh rosemary, which is one of my very favorite herbs. The make for fantastic snacking, spreading, and they're also pretty tasty when you crumble them up and dumb them on a salad.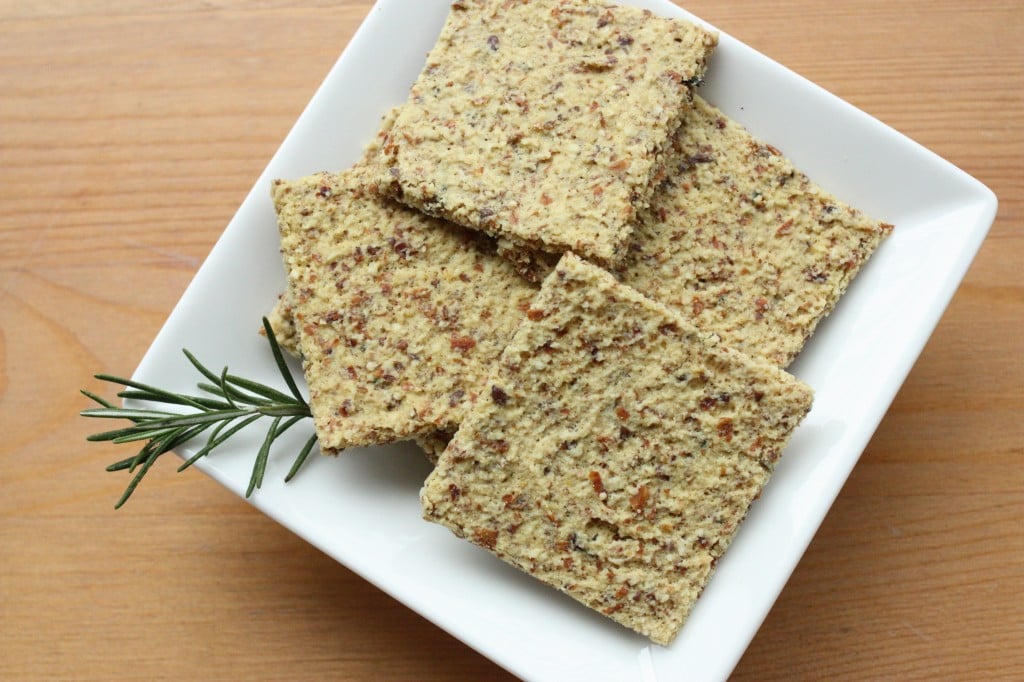 Raw Vegan Cheesy Almond Rosemary Crackers
Author -
Place almonds, flax meal, nutritional yeast, salt, and pepper in a food processor fitted with the S blade. Pulse to combine.

Turn the motor on and drizzle in 1/2 cup water. Process for a minute or two, stopping to scrape the bowl down. Add more water as needed, until the mixture is easily spreadable (not liquidy, but not at all pasty, either).

Spread mixture onto a single, Teflex-lined dehydrator sheet. Dehydrate at 115-118 degrees for four hours. Score into cracker shapes, and dehydrate for another 8 hours, or overnight. Break crackers apart, flip them over, and dehydrate for one more hour.

Makes 35 (or so) crackers.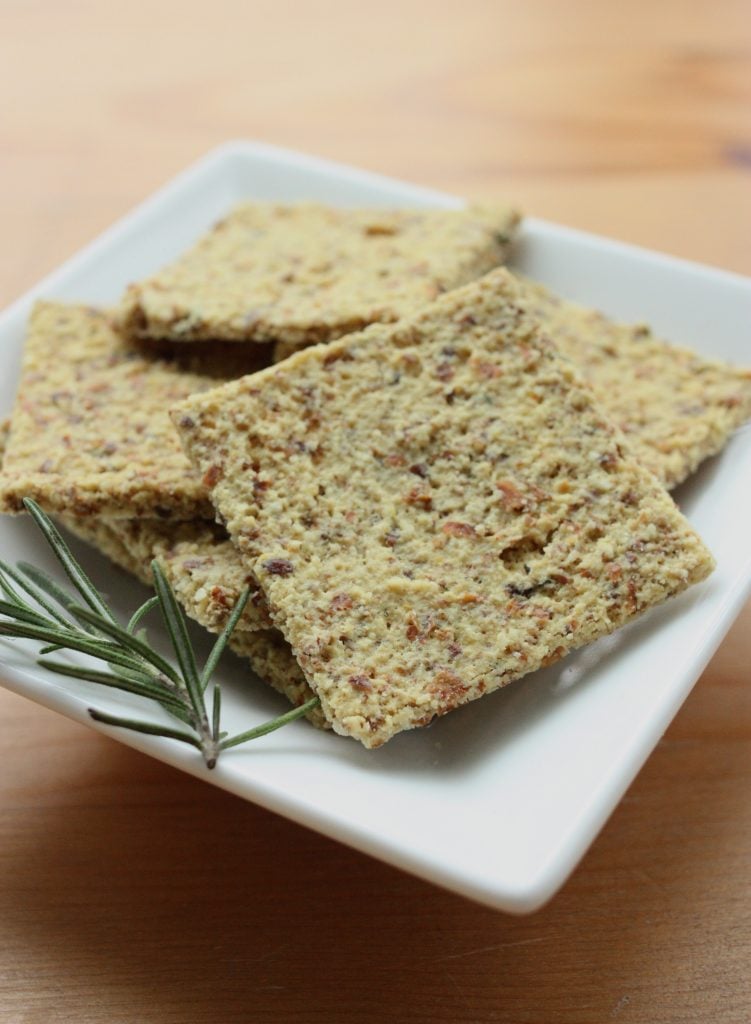 Right now, these crackers are dehydrator only. I tried baking them once (at 350) and they browned much too quickly, so I think the oven version needs some tinkering. If anyone has success with an oven batch, let me know what worked–I suspect a lower temperature for more time is probably the way to go.
And to the dehydrator-enabled, I hope you'll enjoy these as much as I did. (Valerie, to whom I delivered a batch, is also a big fan.) I've been packing the up in baggies for snacks!
To come this week:
A new "Thought for Food" column for Our Hen House, detailing the way I've shared my veganism with my post-bacc friends.
Carob chia pudding (which you got a preview of last week!)
A new peek into my everyday eats with vegan lunch
See you soon!
xo