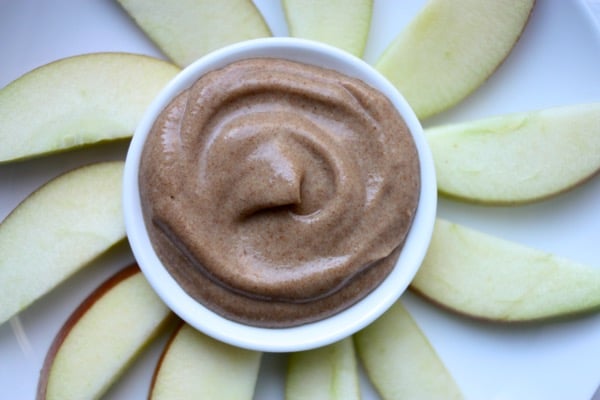 The other day one of my clients and I were joking about the appropriate response to discovering a really good salad dressing (she was talking about my turmeric tahini dressing). I made a hand motion that approximates the action of taking a blender and pouring its contents into ones mouth. If you ask me, this is a perfectly reasonable response to great dressings, as well as great smoothies and great nut milks. And it is also the only appropriate response to the following raw, vegan salted caramel sauce.
It's amazing how simple this recipe is: dates, vanilla, coconut oil, salt, water. Not much needs be done because Medjool dates already taste like caramel: it's the best thing about them, if you ask me. This recipe grows out of my many years using dates as a sweetener and making date paste syrup and thinking "gee, dates would make awesome caramel sauce." It was time.
As you'll see, the sauce is super easy to make.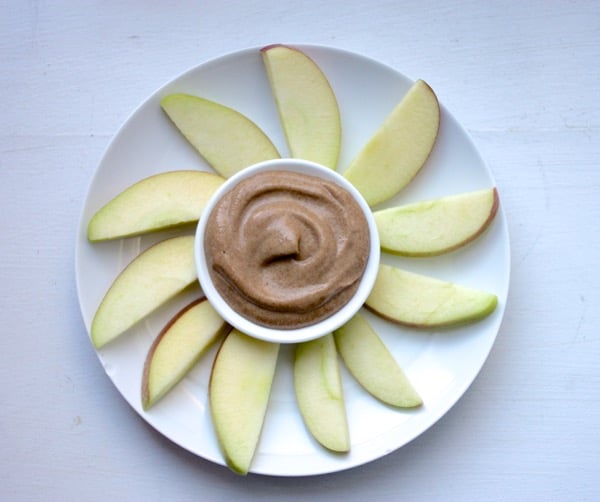 Raw, Vegan Salted Caramel Sauce
Author -
1

cup

pitted and tightly packed Medjool dates

1

teaspoon

vanilla extract

2

tablespoons

melted coconut oil

Scant 1/4 teaspoon sea salt

Water
Heat two cups of water in a saucepan till warm (not scalding hot). Place the dates in a bowl and submerge them with hot water. Allow them to sit for 15-20 minutes.

Drain the dates, reserving the soak water. Place them into a blender with 3/4 cup of the soak water, the vanilla, the coconut oil, and the salt. Blend them on a high speed till they are very smooth and resemble a sauce. Add more water as needed, until the sauce is thick but pourable (I used a scant cup).
Sauce will keep in an airtight container in the fridge for up to 5 days.
Here are some sweet ideas for using the caramel sauce:
●Serve it with fresh apple or banana slices for a tasty vegan snack
●Drizzle it on top of your favorite vegan dessert or pie
●Drizzle it into oatmeal or hot porridge
●Serve it with your favorite parfait
●Drizzle it over some freshly cut summer strawberries
Or, you know, drink it right out of the blender.
I hope you all enjoy this sweet start to the weekend. Tomorrow, a special holiday post!
xo