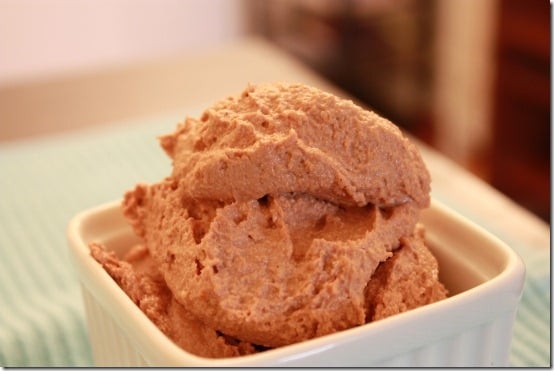 I'm back!
Sorry for the day off, guys, but I'm glad you all had plenty of interesting conversation surrounding my post on the reality of healthy habits. I write from the other side of an insanely difficult stoichiometry midterm (Katie, I know you love it, but if I have to convert from grams to moles one more time, or make ratios out of coefficients, I swear…), and in spite of my anxiety over the grade, it feels good to be done. Right now, I'm getting ready for a week in D.C., followed by a long weekend in the deep South, and  in spite of the fact that NYC is rainy and cold, I refuse to pack anything heavier than a spring jacket!
A few days ago, I caught wind of an ongoing Twitter convo between Matt and one of his readers. Inspired by my zesty orange cashew cheese, they were debating whether or not nut cheese can be made from walnuts. Another reader chimed in, who suspected walnuts might be too soft; I said I wasn't sure, but that I'm always up for a challenge. That very afternoon, in my class break, I came home to attempt a raw cheese using walnuts as my base. And I'm happy to report that they were anything but too soft; they were a perfect base for the recipe, which is now one of my favorites I've tried.
Now, a few days ago, my reader Hoshigaki remarked that the title of "cashew cheese" makes her uncomfortable; she's vegan, and the language turns her off. Hoshigaki, you'll have to forgive me here, because the title of this recipe is not only suggestive of real cheese, but also a particular variety of real cheese: cheddar. It's tangy, tart, and salty, and I hope it evokes the flavor of cheddar enough to please those who are trying to ditch the dairy, and experiment with a vegan interpretation.
I'm more than sympathetic to any discomfort that comes from using the language of animal foods to describe my own cooking: I don't feel positively about animal foods, naturally, so it feels like a shame to label my own recipes as imitative. Even so, these titles can help omnivores to understand the purpose of foods I've made. For example, calling cashew cheese "cashew butter with zesty orange" or "cashew pate" doesn't quite evoke the uses I have in mind for it, which are all reminiscent of what an omnivore would do with cheese. And even though I and many of my readers see no appeal in comparing my recipe to "cheese" itself, I do think that presenting some of my recipes as substitutions for familiar, omnivorous foods might help newcomers to plant-based diets as they transition. And that's a win-win.
In any case, with respectful apologies to my language-sensitive vegan friends reading, I present you with my walnut cheddar cheese. Whether you want to imitate cheddar spread, or you simply want to experience a new, vegan spread that's bursting with flavor, I recommend it!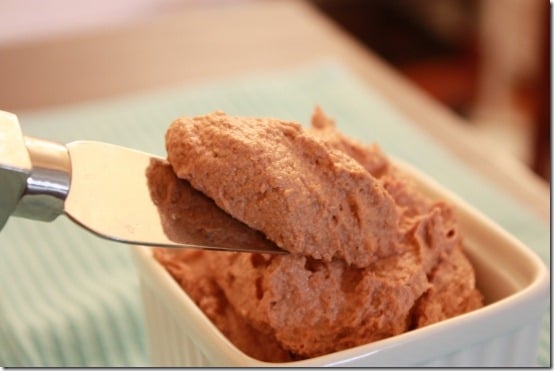 Raw, Vegan Walnut "Cheddar Cheese" (almost raw, vegan, gluten free)
(Makes 1 1/3 cup)
1 cup walnuts
1 tbsp miso (optional; omit if you're sensitive to soy)
3 tbsp tomato paste (I like Muir Glen Organic)
1/2 cup nutritional yeast
2 tbsp lemon juice
1 tsp apple cider vinegar
1/2 tsp paprika
Salt and pepper to taste
1/2-1 cup water
1) Place all ingredients save the salt/pepper and water in a food processor.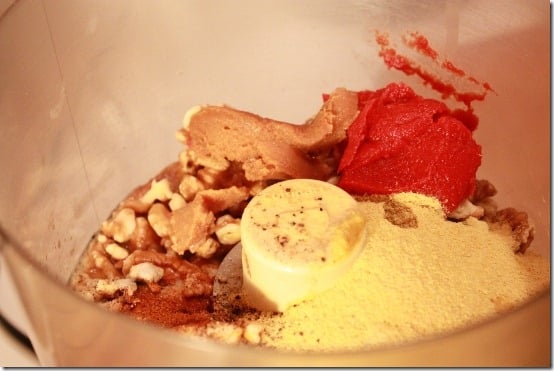 Pulse till broken down and roughly ground.
2) With motor running, add water in a thin stream, stopping to scrape the sides of the bowl. Stop when the "cheese" has reached a thick, spreadable, and smooth consistency. The amount of water you need may vary, which is why I say 1/2 to 1 cup; use as much as you need.
3) Season to taste with salt and pepper. Serve with crackers, as a sandwich spread, or, if you need more ideas, check out my top 10 uses for cashew cheese!
I've been enjoying mine as a dip for fresh veggies—a great midday snack…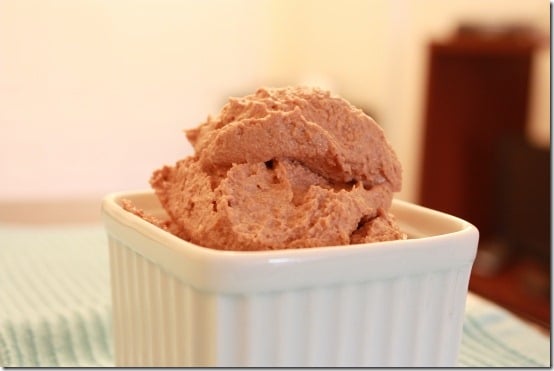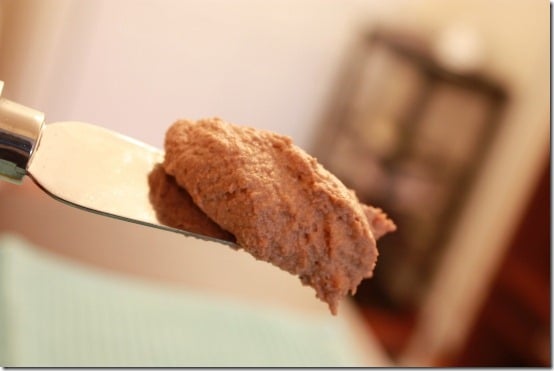 …and I recently copied my original zesty orange cashew cheese and apple wrap idea, and served the cheddar with thinly sliced, organic granny smith apples in romaine leaves. A perfect raw, vegan lunch item.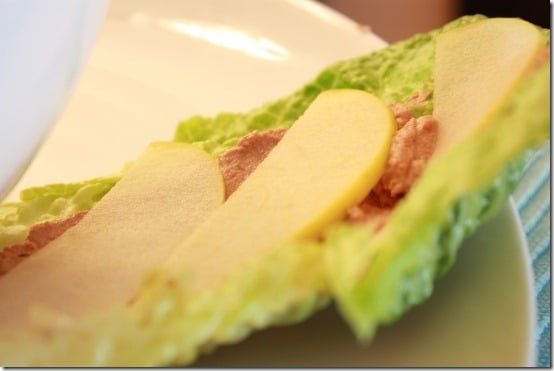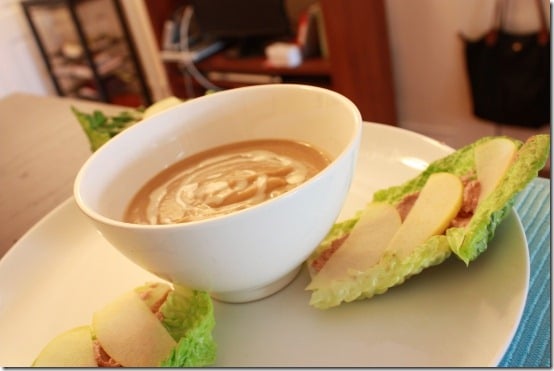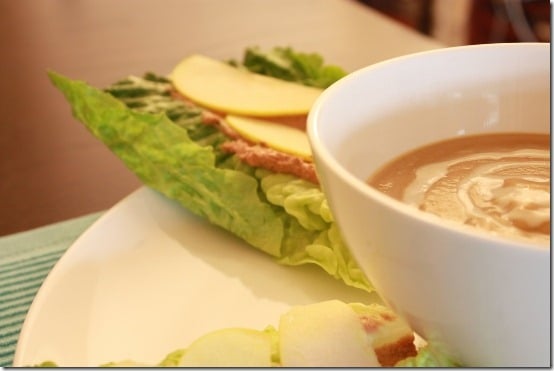 As you can see, these were served with quite simply the best soup I've made in ages. But for that recipe, dearest readers, you'll have to wait till tomorrow!
xo