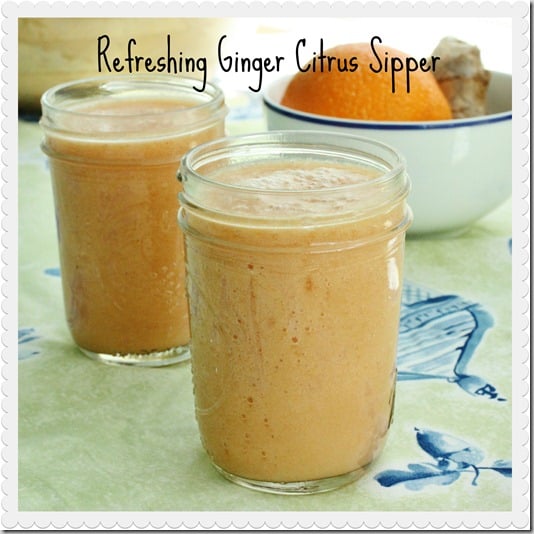 Hi friends! I'm so very sorry to have been MIA. As you may have seen via Facebook, my wallet and computer were stolen last week. I am so grateful for how kind and generous everyone has been to me since it happened—what a flood of love and concern! It's an upsetting experience, to be sure, but I was not hurt; it happened when I left my bag unattended for a brief moment. In a lot of ways, it has been a really good life lesson. From now on, I'll be far more conscious of my belongings, as I should have been in the first place, and it goes without saying that I'll be better about backing my documents up as well. I've also learned a lot about the safety precautions one should take when one's property has been violated in any way, thanks to generous CR readers who have shared their knowledge with me (Debbie, this means you!). I may be a little sporadic for the next week, but I'm going to do my best to keep blogging as usual.
I had a lot of recipes planned for you this week, but the photos are now gone, so I'm going to just start from scratch with stuff I'm making now. The following smoothie—juice? whole foods juice?—is something I made on Saturday, as I was cheering myself up. I always think of citrus fruits as being incredibly "sunny," and sun was what I needed. I love the combination of citrus and ginger (I often use both in salad dressings, and recently I combined them in a rice pudding recipe for Food52!).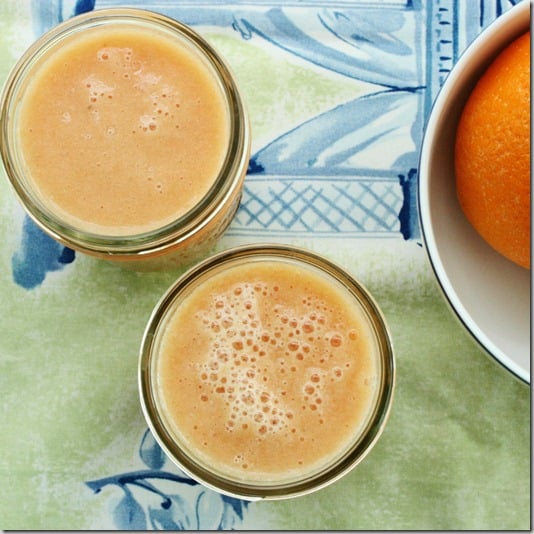 Because I made this recipe in my Vitamix, I used a whole orange and half of a whole grapefruit without bothering to deal with pith and seeds (and it was fine). If you use a regular blender, I'd recommend removing the pith and seeds of the fruit first, so that you don't end up with them in your drink. Otherwise, this is a super easy drink to make: you just blend whole fruit with about an inch of fresh ginger and some ice. It's a perfectly pick-me-up for increasingly warm weather. Ginger has anti-inflammatory properties and is soothing to the digestive system, so I also think this is a great drink for stressful times, or even as a cool down drink after an intense yoga class!
Refreshing Ginger Citrus Sipper
Author -
1 navel orange peeled and cut in half (if using a conventional blender, remove seeds and some of the pith)
1/2 large grapefruit peeled (if using a conventional blender, remove seeds and some of the pith)
1 inch knob ginger peeled and cut into a few pieces
1/2 cup coconut water or you could use regular water, or even a juice of your choosing
Few ice cubes
Bottom's up!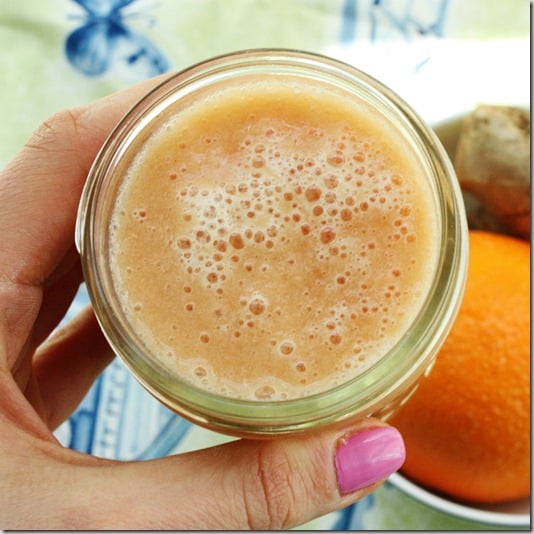 And with that, I'm off—thanks again for bearing with me right now! This week, I'll be sharing my favorite new use for tamarind (which I recently featured along with a delicious bowl of veggie ribbons), among other treats.
xo