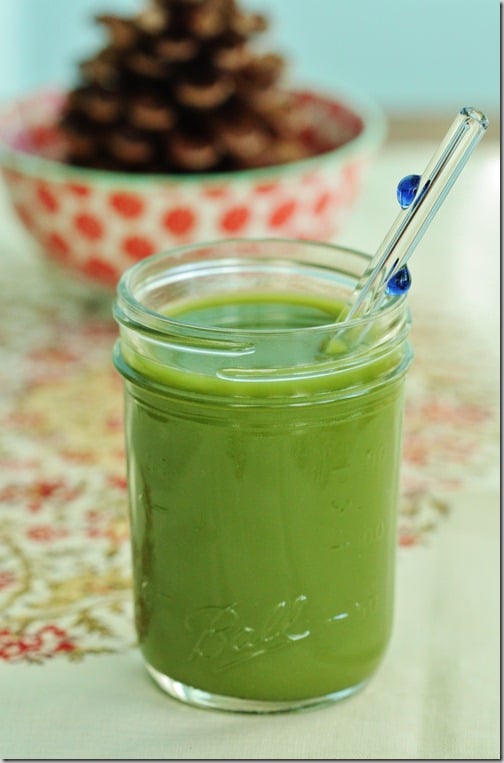 Now that finals are over, I can give my body a little TLC. As you all know, I unapologetically enjoy coffee—usually in the morning, not usually more than a cup—but challenging academic times often mean a lot more java than I want or need, not to mention minimal sleep and no time at all to relax. In general, I try to go with the flow and not give myself too much grief for these things. I'm hard enough on myself without nursing feelings of guilt about my habits during finals—this little perfectionist doesn't need that added layer of critical self-assessment! Whatever it takes to survive the week, I say. But when exams end, I do try hard to treat my body with special care. Oftentimes, I'll try to scrounge up a Groupon for a massage, do a lot of yoga, or cook a few noteworthy meals. Or I'll make a few delicious, hydrating, and rejuvenating green juices. This cucumber, mint, and pear juice is a perfect example.
I have a special fondness for cucumber juice. It's so extraordinarily hydrating, and the mellow flavor really appeals to me (as opposed to celery juice, which I can only drink in moderation). I love dark leafy greens in my juice, but I need to cut it with a lot of other vegetables, and cucumbers are ideal for that. Plus, one cucumber yields a lot of juice (an important consideration, given that juicing can be a pricey habit).
In this juice, cucumber meets fresh mint and sweet pear for a perfectly refreshing blend. There's spinach in the juice too, along with a touch of lemon. It is a simple, easygoing, and delicious green juice, and I can tell you that it was the perfect end to a long, tiring week.
Refreshing Green Juice with Cucumber, Mint, and Pear
Serves 2
2 cucumbers
1/4 lemon, skin cut off
1 pear
1 handful fresh mint
1 heaping cup spinach
Run all ingredients through a juicer. Serve with fresh lemon or an extra sprig of mint for garnish!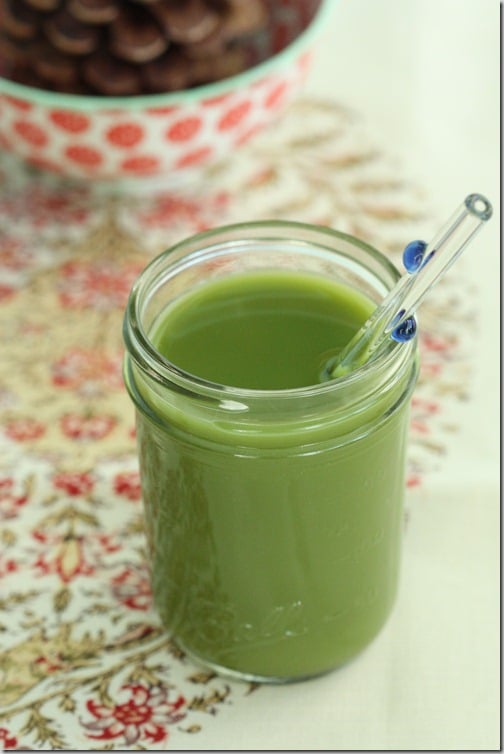 Definitely one of the best green juices I've had in a while. Fresh fruit and vegetable juice always feels like a gift I've given myself—something I take time and care to do because I know I'll be enlivened after drinking. It's not a habit I can always make time for, but whenever I can, it's a habit worth treasuring.
Since I'm always asked, I use a Breville Juice Fountain Plus for all of my home juicing. Not the fanciest model, but it works beautifully and has stood the test of time.
And now, it's time to start catching up with friends. Till tomorrow!
xo