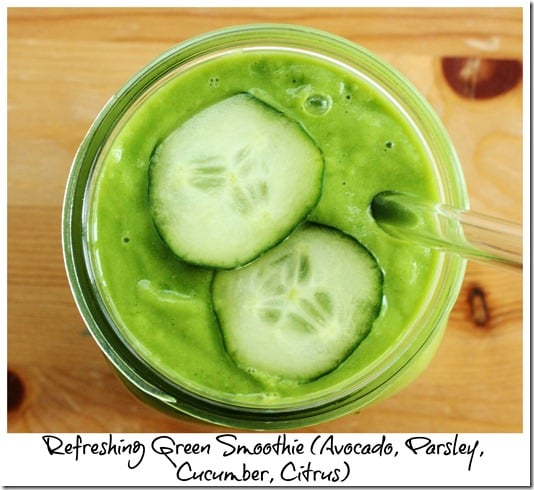 Happy St. Patrick's Day, everyone. It seems that this holiday always falls right before some academic deadline or another. (Last year, I spent the day studying for an Orgo exam, and I'm sending good vibes to all of my post-bacc friends who are doing the same today.) So it's a mellow one over here, but that doesn't mean I can't help myself to a refreshing, bright green smoothie—something a little more conducive to studying than green beer.
This drink lies someplace in between a smoothie and a juice (kind of inspired by my recent forays into Vitamix juicing). A blend of avocado, banana, citrus, cucumber, and a LOT of parsley, it's sure to put a spring in your step! I love the mellow sweetness, and I love how energetic I feel when I drink it. Since it's not a protein-rich smoothie, I'd suggest serving it with some Ezekiel bread if you want to have it for breakfast, or a whole grain of your choosing. You could also add hemp protein to it.
Alternately, this is a lovely drink to enjoy as an early morning or afternoon snack. I've already got some bottled up in mason jars to haul to the library in a few hours, where it will no doubt revive my spirits substantially.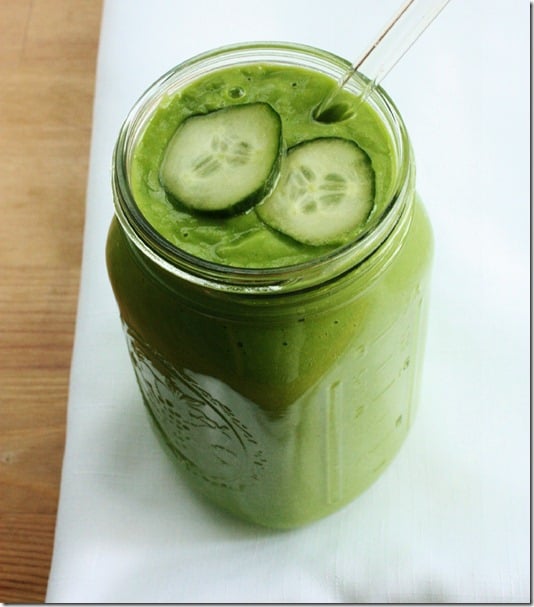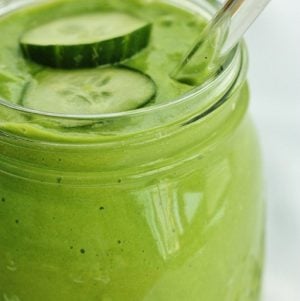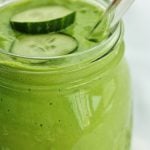 Refreshing Green Smoothie: Cucumber, Parsley, Avocado, and Citrus. Plus, 10 Green Vegan and Raw Recipes.
Author -
Blend all ingredients together in a powerful blender till smooth. Add more coconut water if desired, till you have the consistency you like.

This smoothie makes anywhere from one giant portion to four small ones; you can drink a bunch of it at once, or sip on it throughout the day whenever you want the equivalent of liquid sunshine 🙂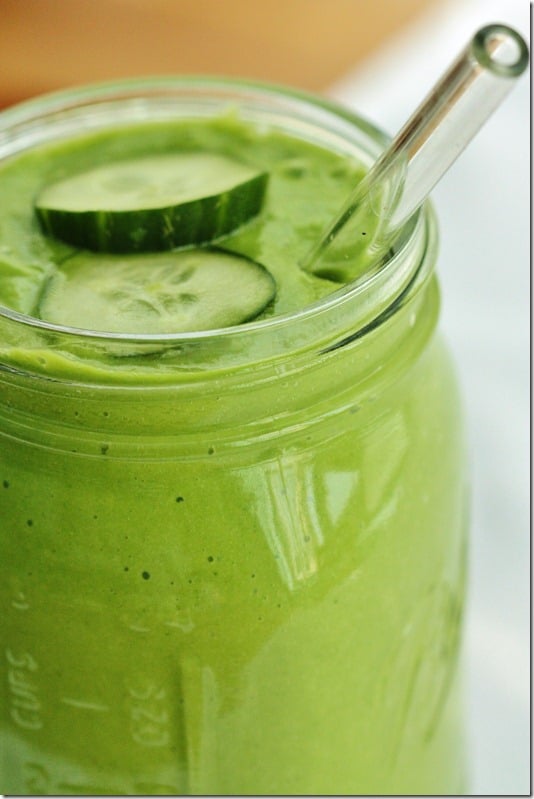 In keeping with the day, I also wanted to share 10 of my favorite green recipes—vegan, raw, and worthy of celebration. Enjoy!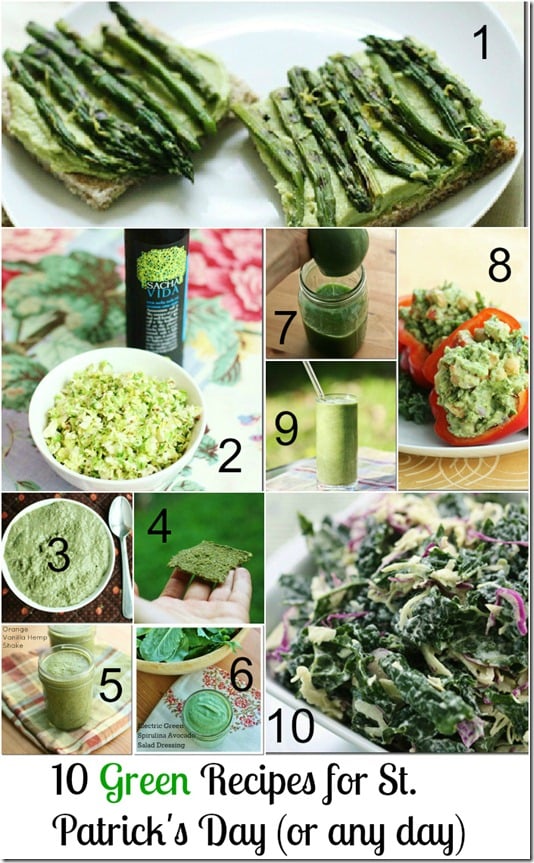 May you enjoy green food and drink today, and many days hence.
xo