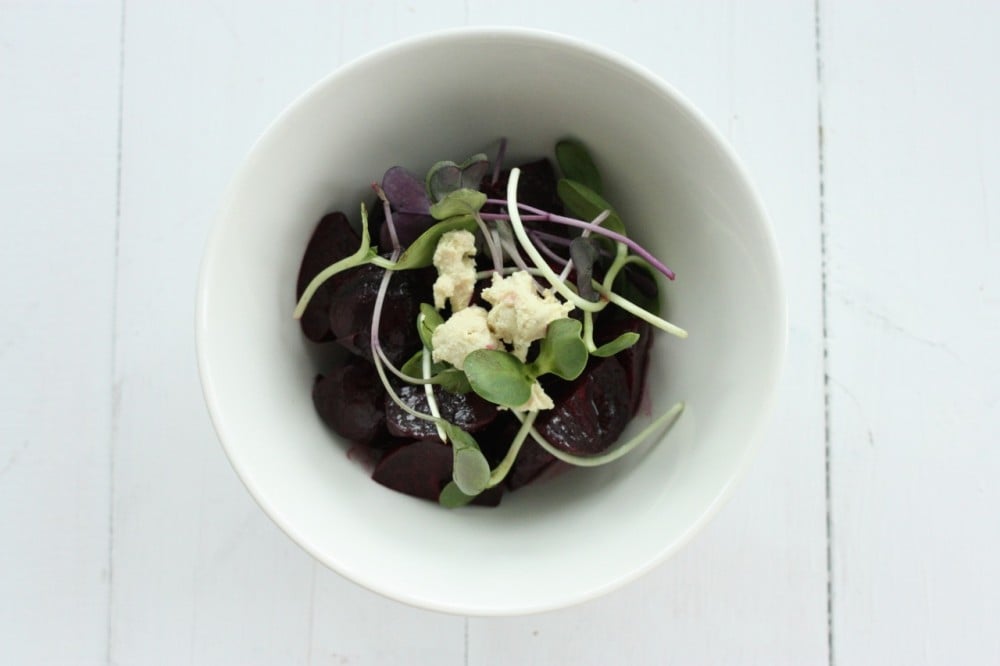 This is one of those dishes that manages to be just lovely in spite of very few ingredients–a testament to how little fuss it takes to make appealing and tasty vegetable dishes. I'm in the middle of trying a produce box from From the Farmer, a DC area service that brings local, seasonal produce to customers' front doors. This week, I got a double bunch of baby beets, and immediately set about roasting them. They were so tender and sweet that it almost felt like a shame to mix them up with anything else, so I settled on a simple dressing of vinaigrette, cashew cheese, and sunflower sprouts. It was perfect, and so pretty to look at.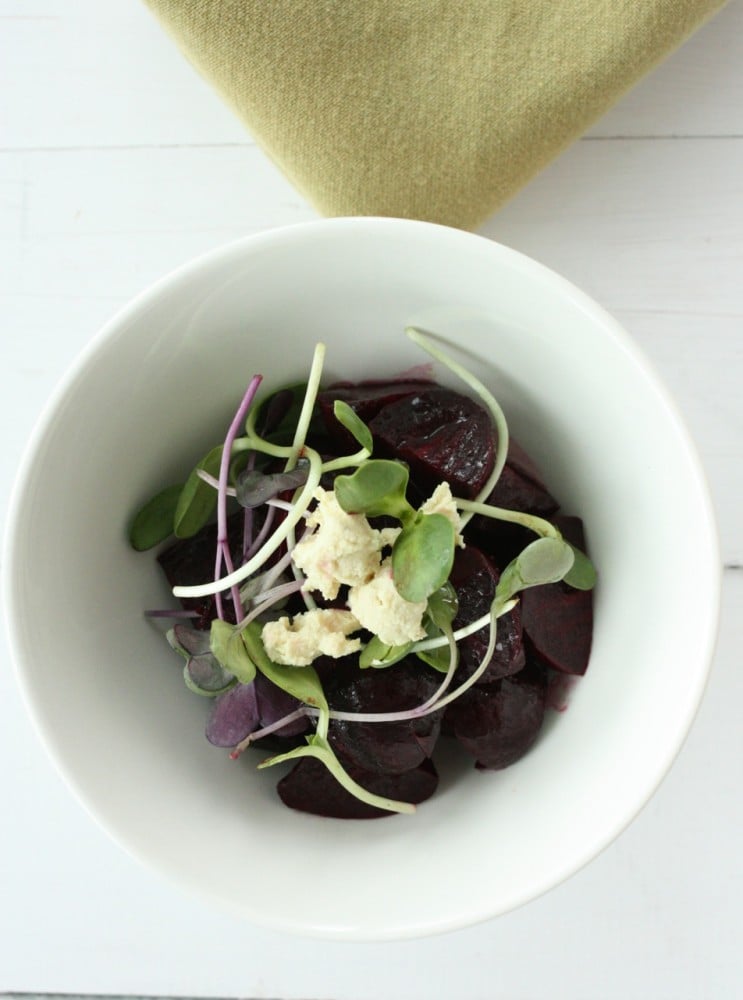 Sunflower sprouts have been a bit hard to come by in the DC area until recently, and I was absolutely delighted to see them appear in my From the Farmer delivery. They are by far my favorite type of sprouts–forgive the expression, but they're just "meatier" than others–and it's always a treat to use them in a recipe. They work well on their own, in salads, or as a topping for any light, summery dish.
Roasted Baby Beet Salad with Cashew Cheese and Sunflower Sprouts
Author -
For the salad:

10-12

baby beets

2

tablespoons

olive oil

1

tablespoon

lemon juice

Sea salt and pepper to taste

1/2

cup

cashew cheese

recipe below

1/2

cup

sunflower sprouts

For the cashew cheese:

1 1/2

cups

cashews

soaked overnight and drained

1/2

tsp

sea salt

1

clove

garlic

minced (optional)

Black pepper to taste

2

tbsp

lemon juice

1/3-1/2

cup

water
1. To make the cashew cheese, put cashews in a food processor fitted with the S blade. Add salt, garlic, pepper, and lemon, and pulse to combine. Allow the motor to run, and drizzle in water in a thin stream, stopping frequently to scrape the bowl down. Use just enough water to attain a creamy, but not liquidy, texture. Cashew cheese will keep in the fridge for up to a week.

2. To prepare the beets, preheat the oven to 400 degrees. Trim the beets and wrap them in tinfoil. Place them in the oven and roast for 30 minutes, or until they can be easily pierced with a knife. Remove them and let them cool. When the beets have cooled, run them under cold water and slip the skins off (this should be easy). Set them aside.

3. Whisk the oil, lemon, and salt and pepper together. Dress the beets, then place them in a serving bowl (or individual serving bowls). Top with cashew cheese and sprouts, and serve.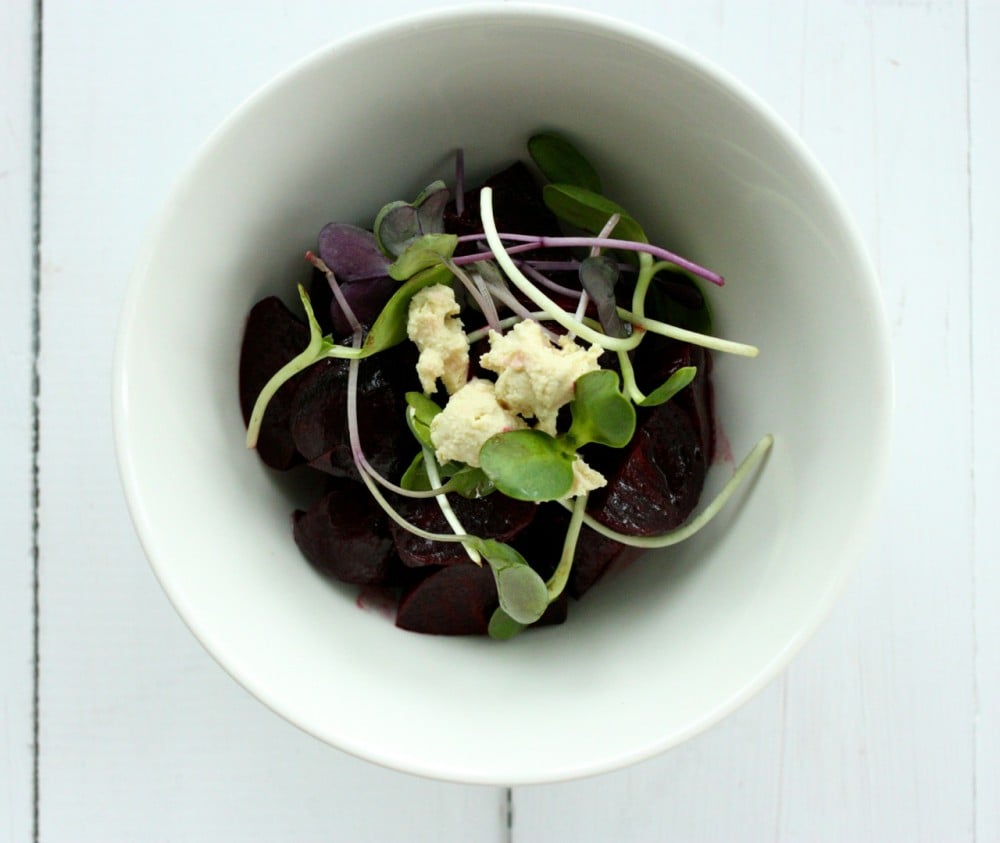 There's not much else to say about this dish: it's seasonal, it's light, and it's easy to prepare. I hope you love it. Tomorrow or on Friday, I'll return with a new green recovery story–it's been far too long!
xo