Remember when I reviewed the bounty box from Relay Foods? To recap, Relay Foods is an online grocery store that serves the DC, Virginia, Maryland, and North Carolina area. They sell products from local stores, restaurants, and farms–from produce to speciality items–and deliver it to customers' homes. They offer a bounty basket, which is a lot like a CSA box, full of seasonal produce from local farms, and their regular grocery section sells coffee, legumes, breads, grains, and pretty much anything else you might need.
I got a lot out of my Relay bounty box. It was bursting with greens, and I squeezed a full week of meals out of the box by combining its contents with pantry staples (nuts, seeds, beans, grains). In the process, I found new uses for a few vegetables I don't often eat, which made me think that I might like to try the Bounty box more regularly. In the past, I always struggled with CSA boxes because I felt limited by the offerings, but now I'm finding that I really like the challenge of using new and different vegetables; left to my own devices, I tend to lose sight of variety.
Last week, I decided to get another Relay bounty box, as well as some staples from the grocery itself. The nice thing about Relay is that you can both order a bounty box (full of produce from local farms) and get some veggies and fruits (also local) a la carte from the regular grocery. I got the bounty box as well as two avocados, some red peppers, and some zucchini (all favorites), and some dried black beans. All together, I had a great deal of food for the week. Mixed in were two ingredients I don't use often enough: radishes, which I've a slight aversion to but have been trying to like more, and kohlrabi, which is brand new to me.
I decided to use the radishes first, along with some of my relay greens, in a bright salad  that I made for a recent vegan feast with my friend Anne. We'd not seen each other in a couple of weeks, and it felt so nice to be reunited for one of our joint dinners!!
The salad was about 4-5 cups of greens, a cup of sliced radishes, and a cup of shredded cabbage, all courtesy of relay! For the dressing, I whisked together olive oil, lemon, dijon mustard, salt, and pepper–very simple.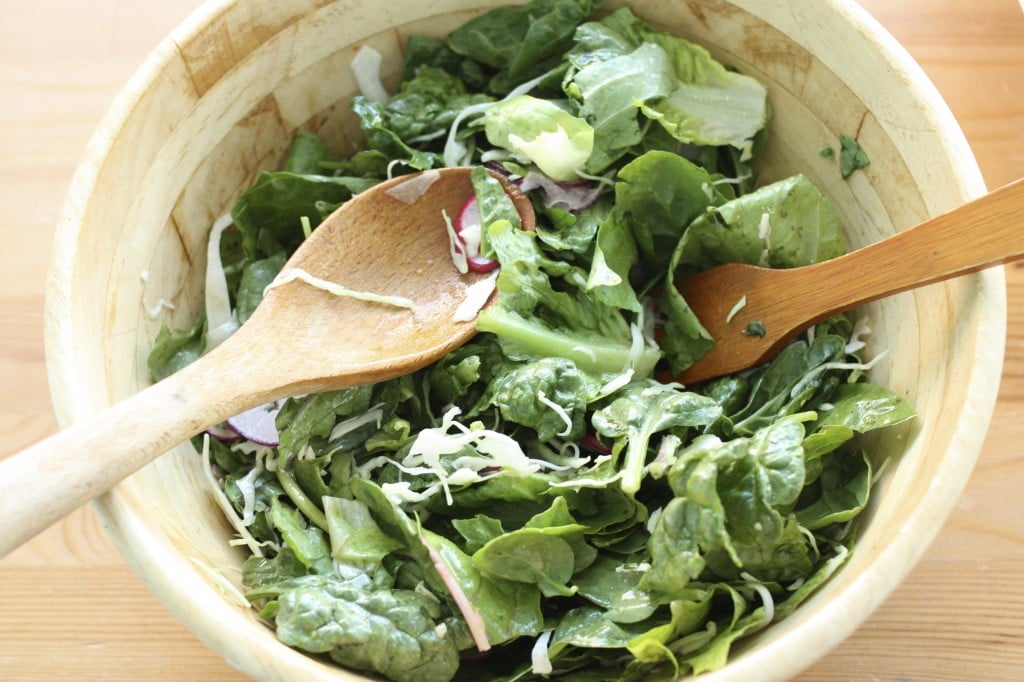 What made the salad sing was the addition of roasted carrots! These were easy, and so tender and sweet. I tossed about 8 small carrots in melted coconut oil, sea salt and pepper, and roasted them at 400 till tender.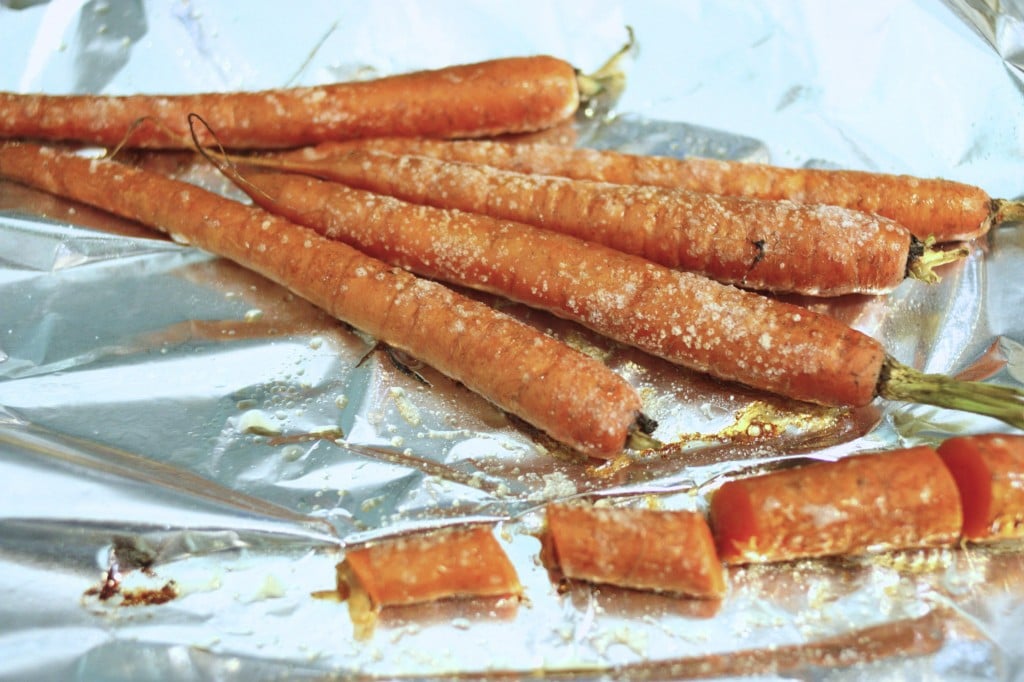 They were served right over the cool greens, and the contrast was just lovely.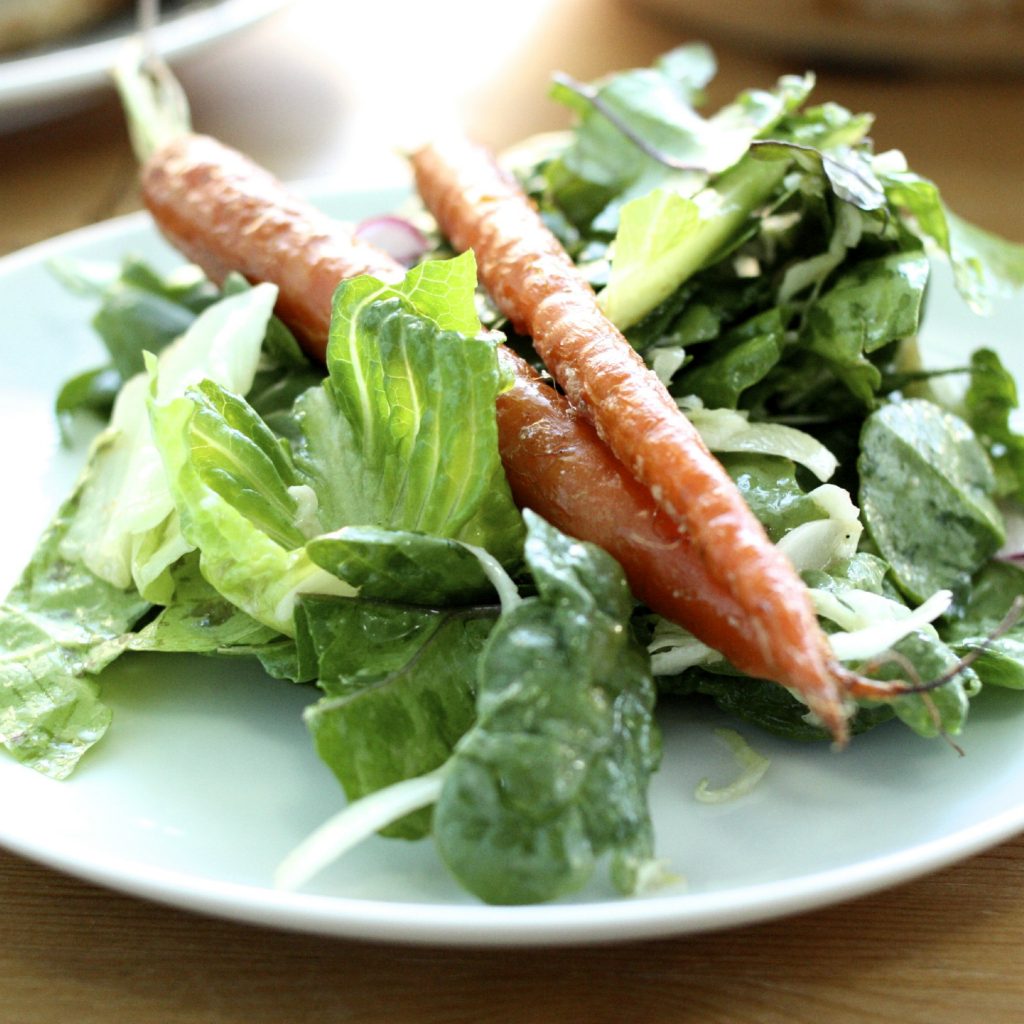 Dinner with Anne also featured some of that delicious beet tartare from last week. 
A few days later, the absolutely adorable Hannah arrived here in DC. She's staying with me right now, which has been lovely. I consulted her on what to do with the kohlrabi, and though we tossed around a few novel ideas–shaving it into salads, making raw "rice" with it–we decided that roasting it with an onion sounded best of all.
Hannah took charge of the seasoning, tossing it with a mixture of cumin (1 tsp), cayenne pepper (to taste), and smoked paprika (1/2 tsp), as well as salt and pepper. We drizzled on some olive oil and roasted it at 400 for about 25 minutes. The onions and kohlrabi emerged tender, fragrant, and perfectly spicy. We could barely wait to eat them.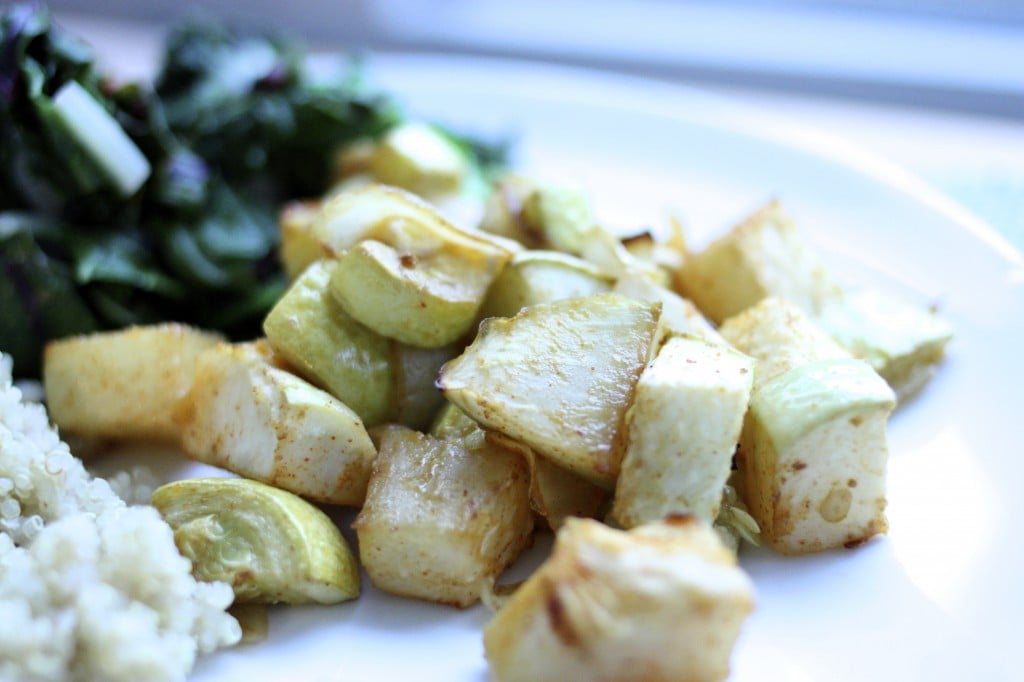 Along with the vegetables, I served some simple quinoa and a mixture of sauteed chard and beet greens, also from Relay (a touch of olive oil, some sea salt, and some garlic). Everything was so good, but what excited me most was how much I loved the kohlrabi. I can imagine it becoming a staple veggie from now on!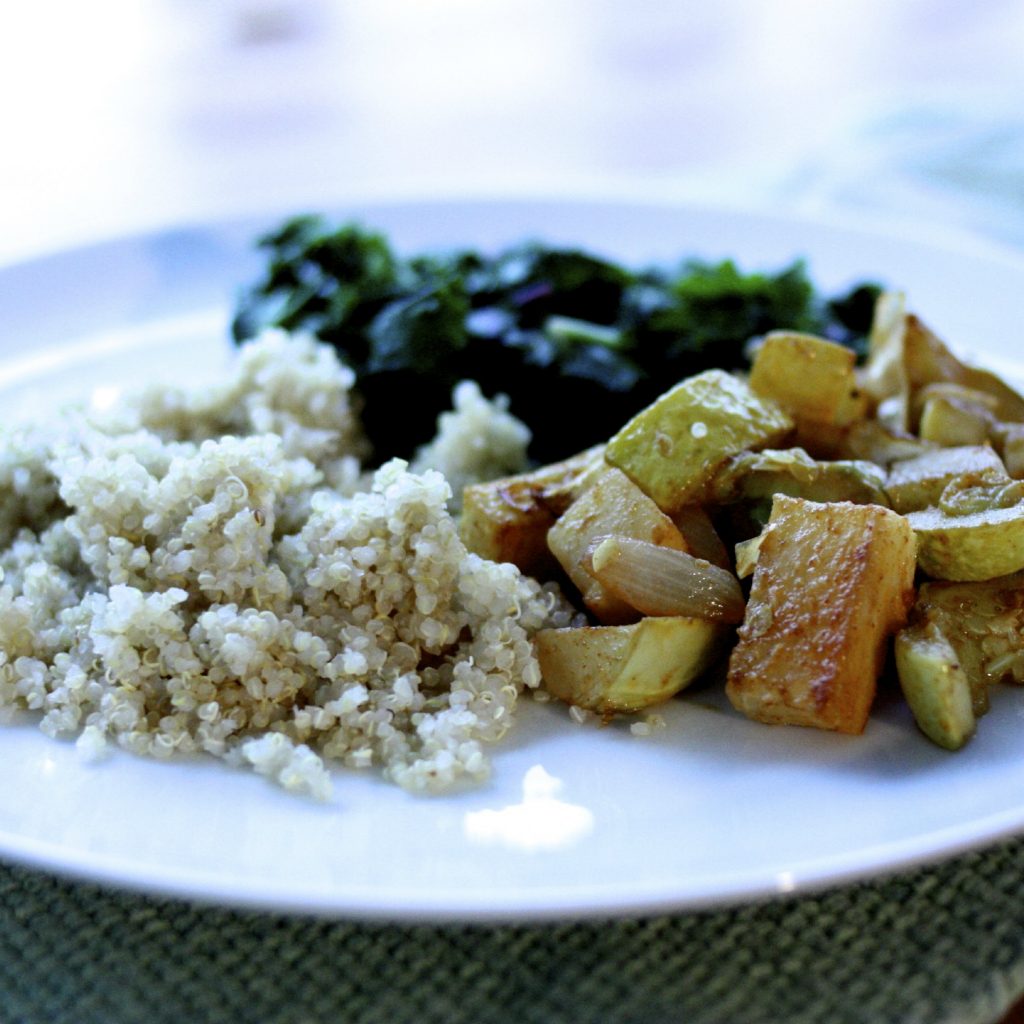 I don't know if I'll be doing bounty boxes every week, but I have been loving the chance to explore new veggies, especially now that it's summer. Getting the bounty box has also encouraged me to be better about meal planning for the week, and making use of my pantry to complement what I get. I'm excited to see what's featured as the summer goes on–and share it with you, of course!
If you're in the DC area and you're interested in checking our Relay for yourself, you can enter the following coupon code at checkout to get $30 off your order: relayfoods.com/friend/ryxh59. 
Tomorrow, more seasonal produce featured in a springtime vegan pizza. Stay tuned!
xo