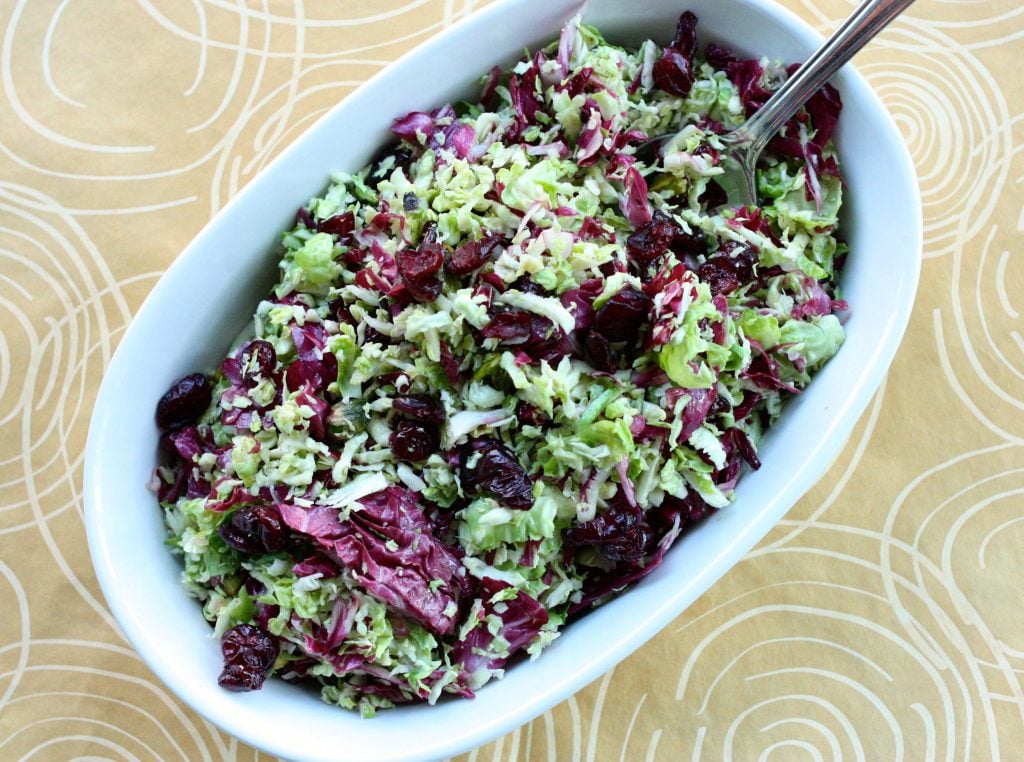 Yesterday, when I was sharing my new favorite trail mix, a bunch of you mentioned how much you love pistachios. I do, too, but I tend to underutilized them in my kitchen (part cost, part availability, part force of habit). Since I had pistachios around for the trail mix, I decided to come up with another good use for them. This festive, Thanksgiving-ready shaved brussels sprout salad with cranberries and pistachios fit the bill.
If you haven't tasted Brussels sprouts raw before, now's the time. They're delicious roasted, of course, but when you shave them and dress them, they make for a perfectly crispy salad/slaw. The first time I tried this, I was expecting them to be bitter (sort of like raw broccoli), but they aren't at all.
In this dish, I mix the raw sprouts with some spicy, thinly sliced radicchio, sweet cranberries, and crunchy pistachios. Once you prep the veggies, the salad is quick, easy, and totally delightful.
Naturally, you could modify this as you like. Almond slivers would be great in place of pistachios, if you don't have any, and so would pecan pieces. I'd love to try it sometime with goji berries, too.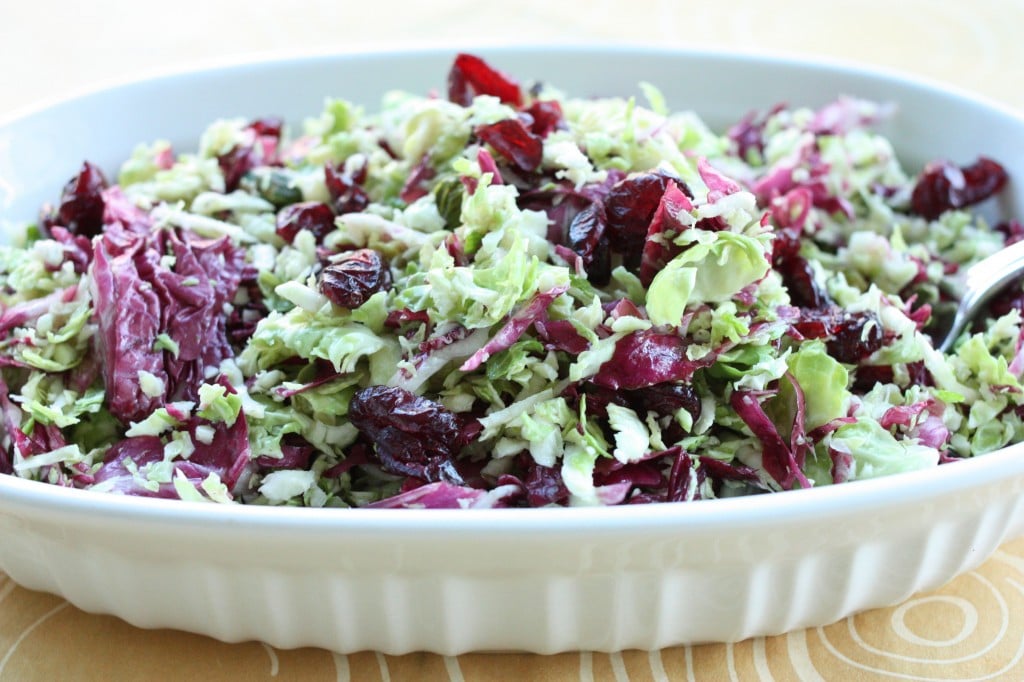 Shaved Brussels Sprout Salad With Radicchio, Cranberry, and Pistachios
Author -
1

lb

brussels sprouts

washed and trimmed

1

head radicchio

sliced thinly or grated (about 4 cups)

1/2

cup

dried cranberries

1/3

cup

pistachios

shelled (if you like, you can toast the pistachios for a little more depth of flavor)

3

tablespoons

walnut or olive oil

1 1/2 - 2

tablespoons

apple cider vinegar

adjust to taste

1

teaspoon

maple syrup

2

teaspoons

dijon mustard

Sea salt + black pepper to taste
Use a food processor or box grater to shave the brussels sprouts very thinly, as if you were making slaw.

Mix the sprouts, the radicchio, the cranberries, and the pistachios in a mixing bowl. Whisk the oil, vinegar, syrup, and mustard together, and dress the salad. Season to taste with salt and pepper and serve.
Leftover slaw will keep for up to 3 days in an airtight container in the fridge.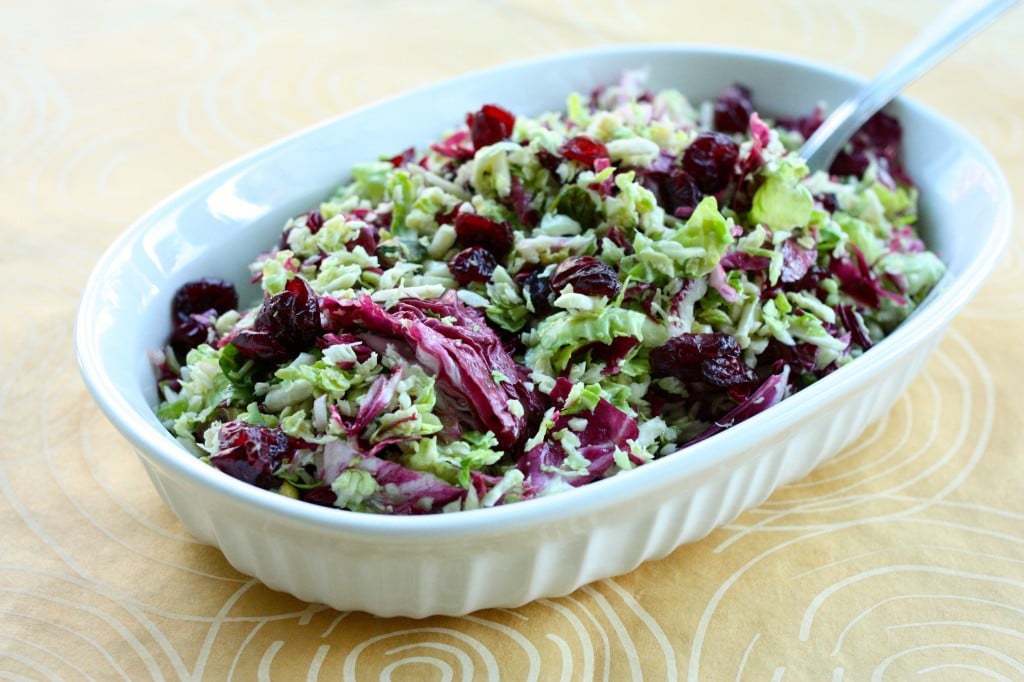 Perhaps this tasty dish will be a part of your Thanksgiving celebration this year! But no need to use the holiday as an excuse. Make it today, tomorrow, or through any of the winter months. And if you just can't get used to the idea of raw brussels sprouts, fear not. My butternut squash, brussels sprout, and bread stuffing recipe has become a CR reader favorite. Two of my closest friends here in DC are actually making it this week — the highest compliment this cook can think of!
xo