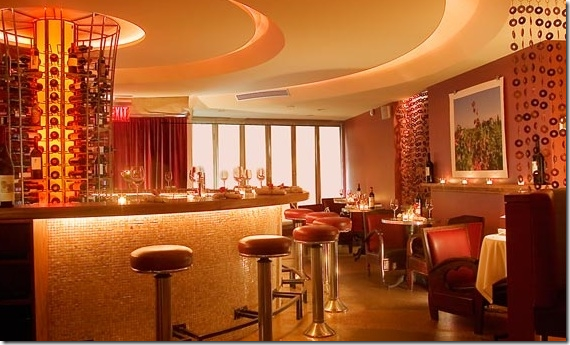 Hey all! I'm deep into cramming for my finals, but I wanted to take a quick break to answer some questions about yesterday's raw pancakes (which got a thrilling response) and to tell you about Tuesday night's dinner with the lovely Melissa at Counter Restaurant.
First up: pancakes.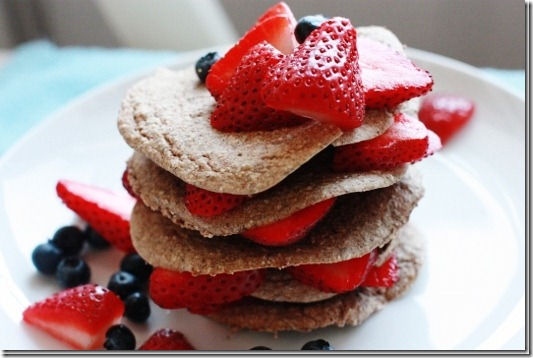 So glad these were a hit! I should have made something clear, though, which is that I don't expect any reader in his or her right mind to wait five hours for breakfast! I certainly couldn't wouldn't, and didn't. No, no—the idea here is that, unlike regular pancakes, these guys have the nice added benefit of lasting for up to a week in an airtight container in the fridge. So you can make them, and then serve them when you like. They won't be warm the way regular pancakes are, of course, but the point of this recipe—and most raw recipes—is to interpret, rather than replicate.
As for the many questions about oven prep: I think these would be great baked in a 300 degree oven for about 10-15 minutes on each side. You could also go ahead and add some baking soda and a bit more almond milk and fry them like regular pancakes. Of course, as Bitt pointed out, dehydrator recipes really are created for dehydrators, so while I feel sure that these will translate well into regular cooking, I leave it to you guys to experiment a little and tell me how it goes!
A month or two ago, I took M to Counter restaurant for the first time. I was delighted when both he and a good friend of his gave it two enthusiastic thumbs up. I've often neglected Counter for the nearby Caravan of Dreams, which until recently was cheaper and offered more raw options. But Caravan's menu is now more expensive and less focused on raw dining (still a great place to eat, just very different from what it used to be), so in the last few months I was once again drawn back to Counter, which features a fun cocktail list and a really well rounded menu. It's the sort of place that will easily appeal to raw and whole foods eaters like me (and in fact, it used to boast a terrific raw lasagna), and will also please omnivores and more mainstream eaters.
You can imagine my dismay, then, when M and I were told that Counter would soon be closing. I tweeted about this wistfully, and Melissa immediately wrote that we should go again before it closed. I was sure we'd miss the final date, but we didn't: week after week after week went by, and Counter appeared to be very much open for business. On Tuesday, Melissa and I finally made good on our promise to dine at Counter before it closed. At the time of this writing, I'm still not sure when the closing will actually be, so I'd urge all New York bloggers to stop by 7th street sooner, rather than later.
Why? Because Counter is very, very delicious. The menu, as you can see here, features a healthy balance of snack/small plate options and entrees. And the salads are—thank goodness—really generous.
Mel and I decided to split a trio of sides to start with. She got a butternut squash and broccoli raab crostini, while I got some cornmeal crusted kabocha squash. It was SO good, and I'll soon be working on my own recipe for something like it: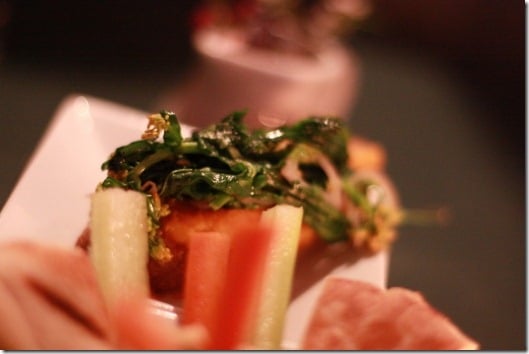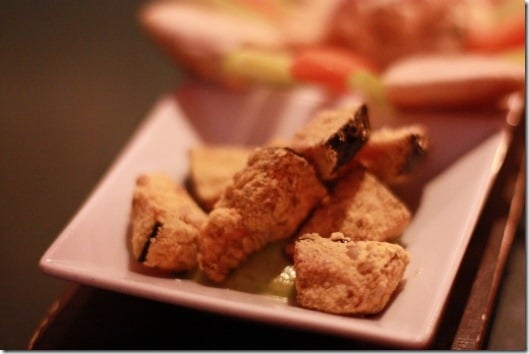 As you can see, we also split the white bean hummus. I requested raw veggies as well as pitas: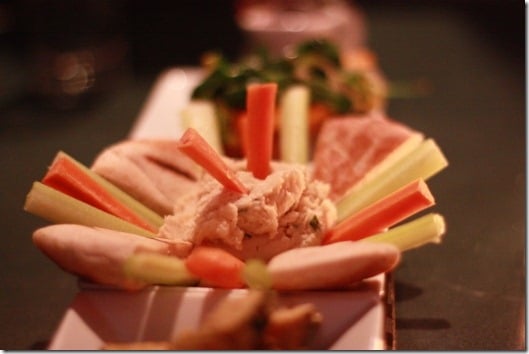 Yum!
For my entrée, I got the Tuscan kale Caesar salad with tempeh crouton and capers. When I asked what "crouton" meant, I was informed that it meant "fried," so I asked for my tempeh to be grilled. Our server was more than accommodating, and my tempeh was delicious: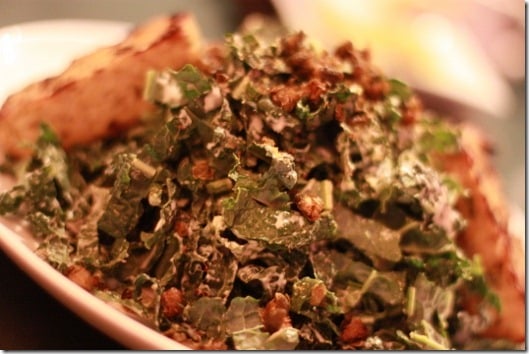 What a great and filling vegan Caesar! I'm not sure what the dressing was, but I suspect Nayonaise, which makes me think I should add a vegan mayo-based Caesar to my repetoire, since I already have a cashew version I love. (Averie, have you tired this? I know you love your Nayo based dressings!) In any case, I'm inspired to do more kinds of Caesar salad at home. Thanks, Counter, for the hint.
I really hope that Counter does continue to stick around for a little while longer. It's one of those rare vegan dining spots that has something for everyone—from fresh Thai coconuts to a killer veggie burge—and those don't grow on trees. So, I say so long, Counter, but I hope to see you again tomorrow—or soon.
With that, it's straight back to chem for me. A demain!
xo