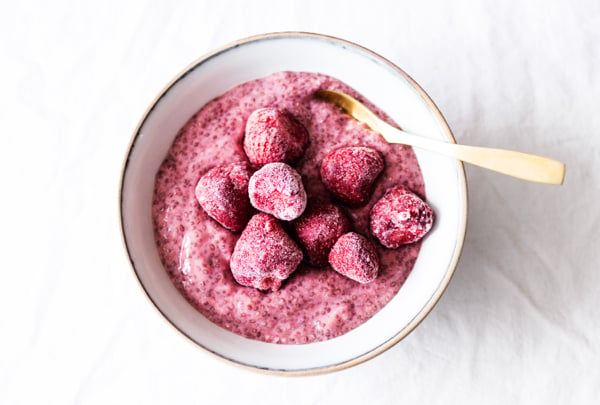 If you checked out my new recipe tab yesterday, then you probably noticed that I have a whole section devoted to chia pudding—one of my quickest, easiest, and most beloved breakfasts. This week, I decided to make my first chia pudding of the year a new recipe. Strawberry ginger chia pudding might sound like an odd mix, but it turned out beautifully, and it's a new favorite.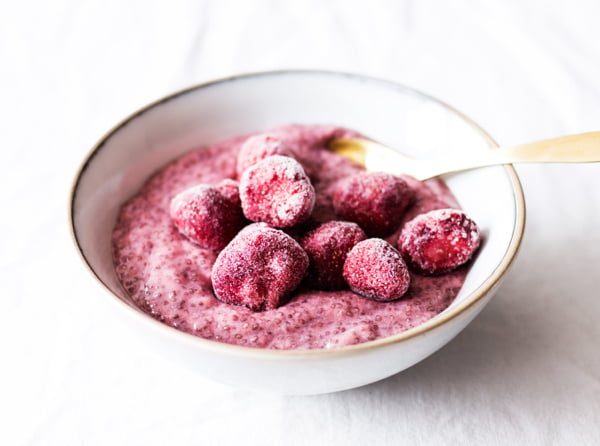 This pudding uses just enough ginger to add unexpected flavor to the chia pudding, but certainly not enough to overpower or add heat. If you like, you can also add a dash of cinnamon, a pinch of cardamom, or even some nutmeg. The recipe will also be great with blueberries in place of strawberries!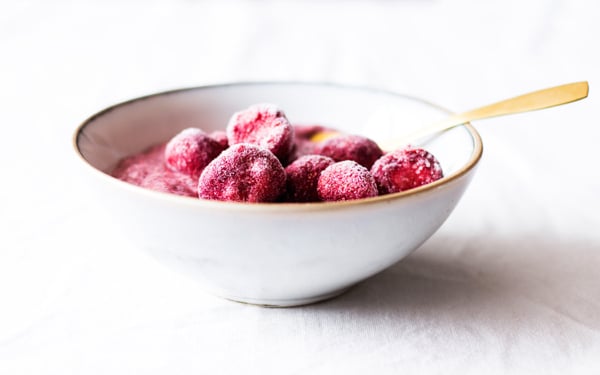 Strawberry Ginger Chia Pudding
Recipe Type
:
chia pudding, breakfast
Cuisine:
vegan, raw, gluten free, soy free, no oil, nut free optional
Author:
Prep time:
Cook time:
Total time:
6 tablespoons chia seeds
1 cup fresh strawberries
1 1/2 cups almond milk (or non-dairy milk of choice)
2 teaspoons grated, fresh ginger
2 pitted Medjool dates or 2 tablespoons maple syrup
Blend the strawberries, milk, ginger, and sweetener together on high till smooth.
Pour the mixture over the chia seeds in a mixing bowl. Stir and allow the mixture to sit for 10 minutes. Stir again, then transfer to the fridge for 1-2 hours (or overnight), until it has a thick, pudding-like texture. Serve with extra fresh strawberries if desired.
Leftover chia pudding can be stored in an airtight container in the fridge for up to 3 days.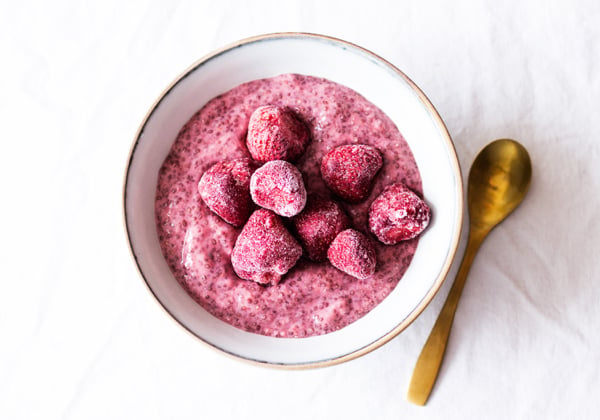 A pretty breakfast, no? And also high in calcium, protein, and essential fatty acids. I recommend serving it with a ripe banana and some chopped strawberries. If you're on a higher protein kick, feel free to add some hemp or rice or pea protein to the mix!
What chia puddings and salads are you guys making for the new year? Tell me all about it!
xo