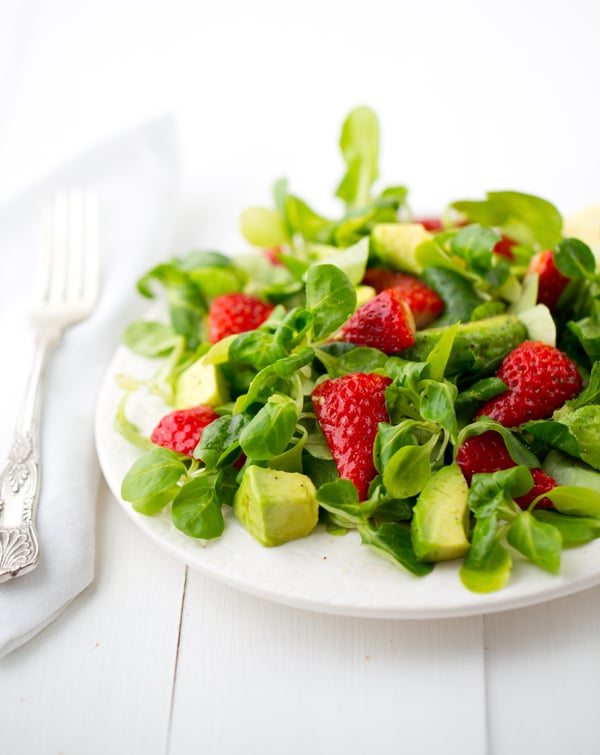 Normally, I'd start this glowing cookbook review by telling you all about the author, Kathy Patalsky, and how talented/cool/inspiring she is. I don't think I have to, though, because readers of my blog have heard me sing Kathy's praises before. Most recently, my readers got to know Kathy when she posted her wonderful Green Recovery story on CR.
If you aren't familiar with Kathy's wildly popular food blog, Healthy Happy Life, then you may know her as the author of 365 Vegan Smoothies—which may as well be the definitive vegan smoothie collection! Kathy is known for her colorful, vibrant recipes and her beautiful food images. Everything on Kathy's website is something that I would like to eat; she seems to have an intuitive understanding of what's appetizing.
The thing I love most about Kathy's recipes, be they smoothies, salads, or soups, is that they're as healthful as they are appealing. I can count on a HHL recipe to be packed with whole foods and rimming with color, but I also know that it will look and taste comforting and satisfying. Whereas a lot of recipes seem to be carefully crafted for aesthetics, it's always clear to me that Kathy uses her own tastes and cravings to develop recipes that will be as enticing to others as they are to her. And that's what makes her food so soulful, so joyous.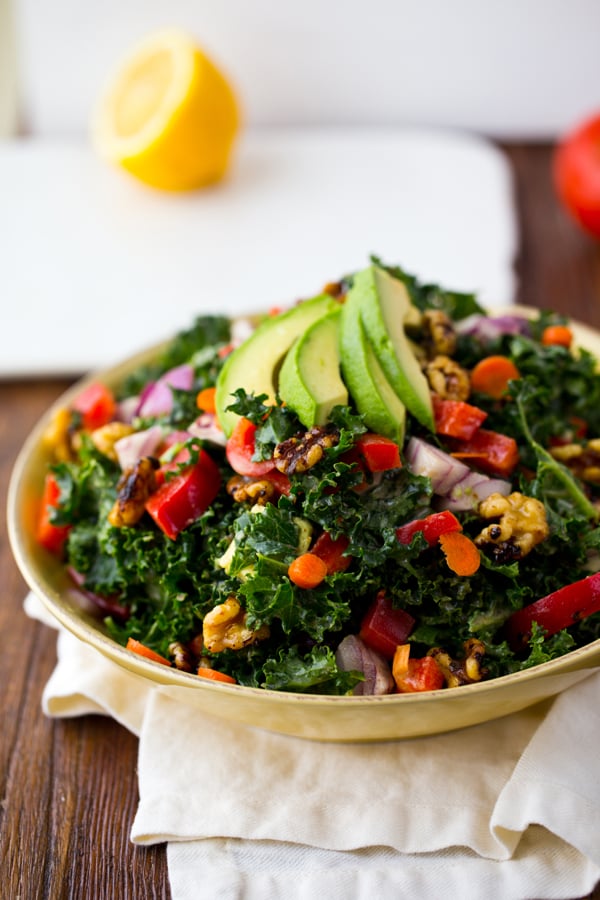 I've always hoped that Kathy would publish a collection of her favorite recipes. Kathy's new book, Healthy Happy Vegan Kitchen, has far exceeded my already high expectations.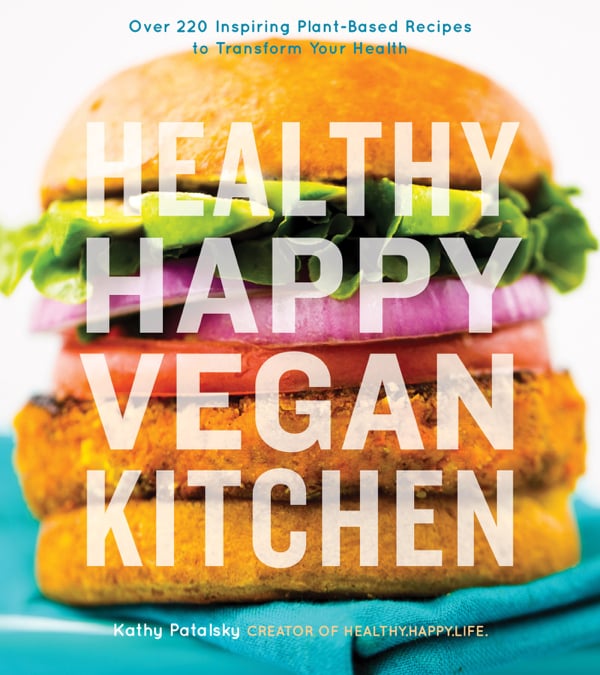 This collection of over 220 vegan recipes has it all: accessibility, flavor, foolproof techniques, and so much heart. Kathy's own story is interspersed throughout the collection, and her friendly, welcoming voice animates every single recipe headnote. The book is also packed with helpful tips and inspiration, which I think are especially useful for new vegans. When you get the book, check out her "ten tips for new or test-run vegans," her comprehensive list of kitchen tools and pantry ingredients, or her ten wonderful wellness tips and lessons. These include wise feedback on finding a healthy weight, building self-esteem, and practicing awareness in one's own eating habits. I love every single one of them.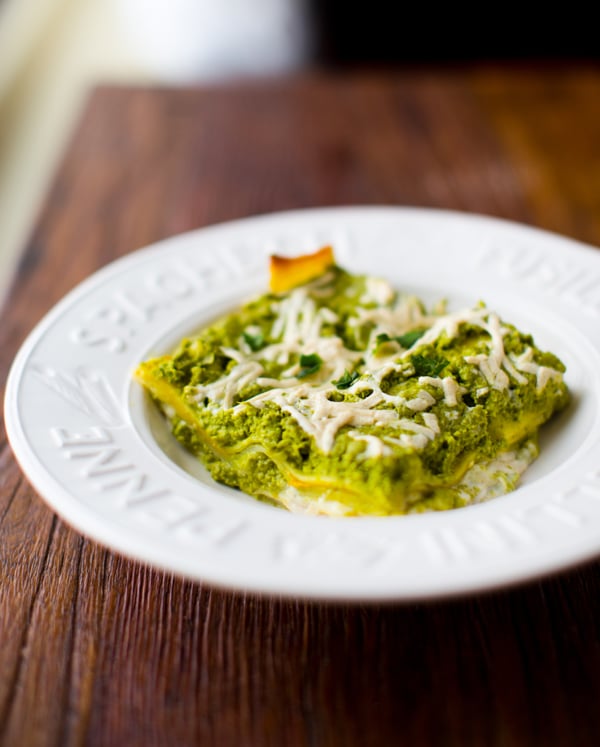 The images you see strewn throughout this post are pictures of the mouthwatering food from HHVK. A few graphs ago you spotted Kathy's easy, 5-step kale salad, and the image directly above is her lovely lasagna verde. I've also bookmarked her spicy peanut soba noodles with veggies and (for dessert) her thumbprint cookies.
As you can see, all of the food in this collection is bright and beautiful. The recipes are also really easy to prepare; Kathy understands that a lot of folks don't want to spend endless time and energy making food, and she's developed streamlined recipes to help make her readers' lives easier.
Other features that I love about this book? A whole section of bowls, for one thing. In my experience, most plant-based eaters are suckers for a great grain and veggie bowl, and Kathy offers plenty of options. She's also got tons of "how-to" tutorials to offer her readers. My favorites are her how-to guide for making veggie burgers, her almond milk how-to, and her guide for soaking nuts. It's all super useful and designed to help you navigate a vegan kitchen easily. You can read more about special features of Kathy's new book here.
There are so many gorgeous recipes that I could have highlighted from Kathy's book today. But I wanted to pick one that seemed to embody who she is and what her food represents. I chose to share her strawberry mache salad. Maybe it's the vibrant color, the simple-yet-life-changing flavor pairing of avocado and strawberry, or the simplicity of the recipe, but somehow, this one just screams "Kathy" to me. And it's a perfect salad to have in your pocket as we move from spring to early summer.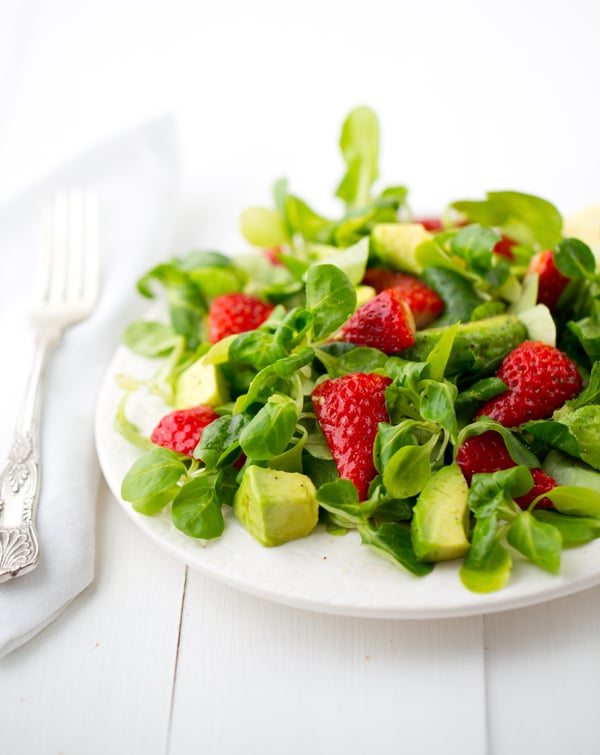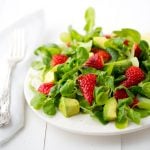 Strawberry Mache Salad from Kathy Patalsky's Health Happy Vegan Kitchen
Author -
2

cups

mâche lettuce

1 to 2

tablespoons

fresh lemon juice

1

teaspoon

extra-virgin olive oil

1/2

avocado

diced

1

cup

sliced fresh strawberries

1

teaspoon

chopped fresh mint

plus more for garnish

Pinch

of freshly grated lemon zest

2

tablespoons

raw hemp or sunflower seeds

optional

Sea salt and freshly ground black pepper
Toss the mâche in 1 tablespoon lemon juice and olive oil. Divide between two serving plates. Gently toss the avocado with the strawberries, mint, and lemon zest. Arrange over the mâche.

Sprinkle the hemp seeds over the top, if desired, and garnish with mint and additional lemon juice to taste. Season with salt and freshly ground black pepper to taste.
Simple. Fresh. Seasonal. Healthy. This recipe–and the entire collection of recipes in Healthy Happy Vegan Kitchen–is what Kathy's food and message is all about. She is such a wonderful ambassador for veganism and for mindful living in general, and I am so proud of this new accomplishment in Kathy's writing career!
Obviously, I want my readers to have a chance to experience Kathy's new book for themselves. Kathy's publisher has generously agreed to share a copy of Healthy Happy Vegan Kitchen with one of my readers today. (Note that you must be a US resident to enter.)
a Rafflecopter giveaway

I can't wait to pick a lucky winner. And Kathy can't wait, either.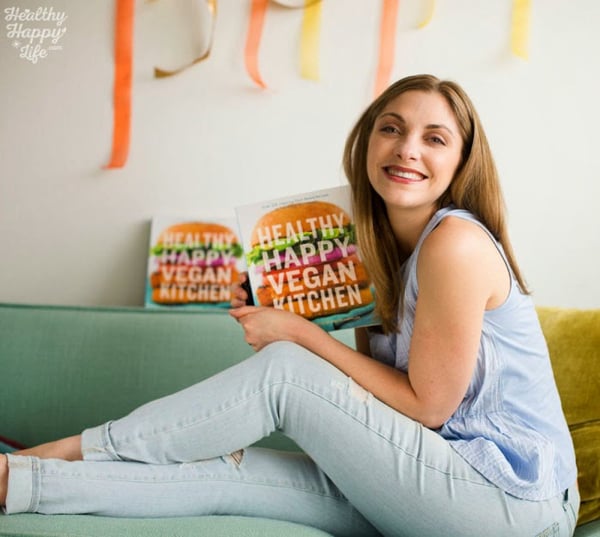 Congrats to my friend on her exciting publication. I hope you all enjoy the salad recipe, and that you'll check out more about Kathy by visiting Healthy Happy Life.
I'll be back on Friday with an awesome new veggie burger recipe–I think Kathy would be proud 😉 Till soon!
xo
Text excerpted from Healthy Happy Vegan Kitchen, © 2015 by Kathy Patalsky. Photos © Kathy Patalsky.