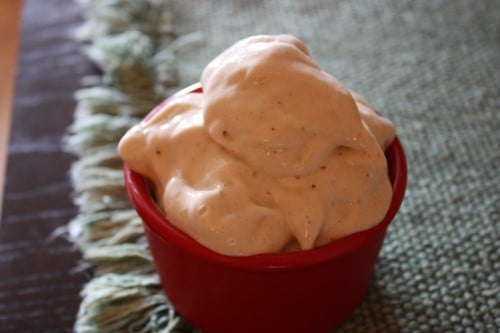 Today I sent out the following Twitter SOS:
OK tweeps. I'm feeling anxious today. Suggestions on how to mellow out in short order?
I thought it was worth sharing the array of responses I got:

get outside in nature and do some yoga!!!!

in my place we have some chamomile tea with honey or passion fruit juice. it calms you down. i also like to run.. helps unwind.
Make a Maca shake! Calms me right down
breathe, chamomile tea, more breathing, chocolate (thanks, Mara)
a few yoga poses? a small nap? reading a chapter of a good book? call me? haha (c/o Jacquie)
kombucha? works for me. (Alas, Bitt, the carbonation doesn't agree with me)
I listen to my fave music and jump around to it!
1) Turn off twitter 2) find a book 3) find a bench in Central Park. Works for me….
kava tea for instant relief!

And my personal favorite came via direct message from a friend who suggested, in so many words, hot, hard sex.
All of these suggestions were great, but some of them demanded a little more time than I had. So in lieu of a stroll to Central Park with a book, I decided to go for a little power walk, get a ten minute chair massage, and make this: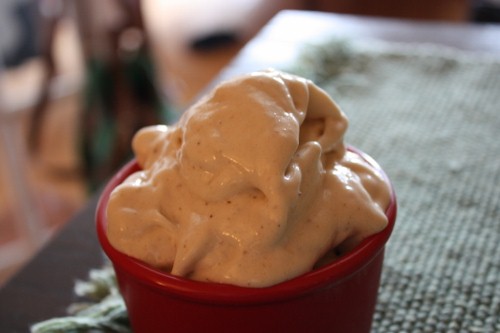 I'm gonna call this one Pinkberry soft serve. A reader recently mentioned that she finds my regular soft serve a little too sweet for her taste, and is there anything I can do to cut it? Why, yes. You can add a tablespoon of lemon juice to my regular soft serve recipe. The result? The 'soft serve we all know and love, but with a hint of tartness. A raw vegan spin on Pinkberry, if you will.
It was hard to stay anxious after this:
Not chocolate. And not sex. But pretty good anyway.
Also good for staying calm is a nutrient dense salad of the week:
That's a homemade sunshine burger over massaged kale. Quintessential comfort food. Lauren, it made me think of you!
Definitely not good for anxiety is staying up too late on a Sunday before the work week. So I'm outtie, friends. But first, tell me — what are your quick tips for keeping stress at bay?
xo