Hey guys!
Happy almost Thanksgiving. I'm sure that many of you are in your kitchens now, prepping what'll be a magnificent—and hopefully a compassionate—feast! I'm really excited to catch up on blogs on Friday and checking out everyone's creations. Yesterday, I mentioned that one of my favorite Thanksgiving habits is to take it easy on myself the Wednesday prior. I try to avoid eating the food I'm prepping—after all, it's for the big day itself—and I also don't stress out about creating a fancy dinner on Thanksgiving eve, even if I have friends or family around. Instead, I'll just throw a sandwich or salad party for myself and/or others.
Nutrient dense salads—or smorgasbord salads, as a coworker of mine likes to call my meal-sized lunch creations—are a quick and easy way to get a nourishing dinner on the table and in your belly. And it can be nice to eat something particularly green and wholesome the night before a big, rich meal.
"But Gena," you're thinking. "I'm in a kitchen surrounded by sweet potato casserole, four kinds of stuffing, braised tofurkey, pumpkin pie filling, cookies, cakes, tartes, and trifles. How the heck am I supposed to get psyched about salad"?
My answer: if you don't get psyched about salad by now, I'm probably failing at my job. But let me sweeten the deal for you. Salads are always much more enticing when we've got a really fun new dressing to smother dress them with. Anyone who reads CR regularly knows that I'm a salad dressing aficionado. Dressings may not be the stuff of most foodie's dreams, but they're actually one of my favorite things to create in the kitchen, and I never get bored of trying new ones. Here are just some of my faves: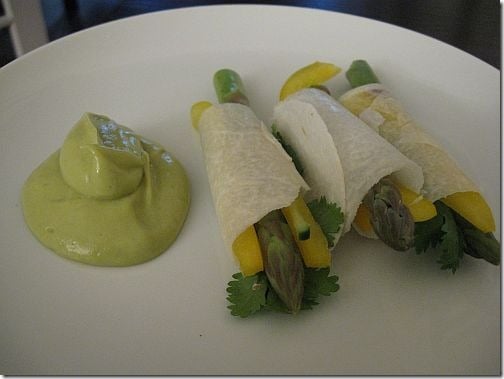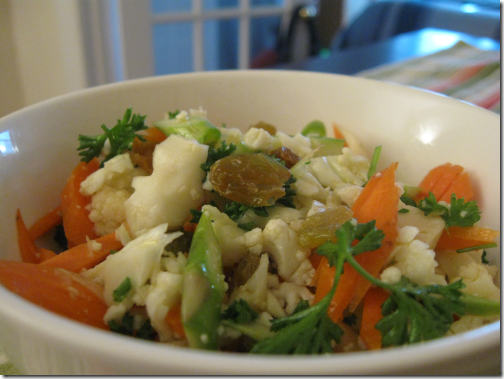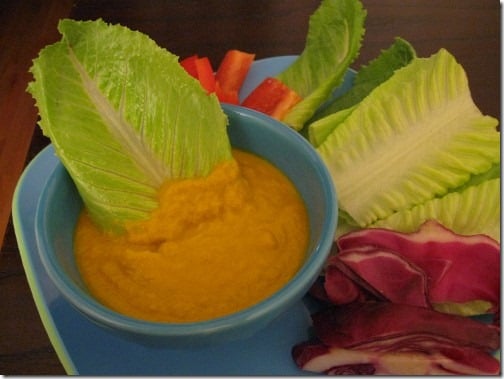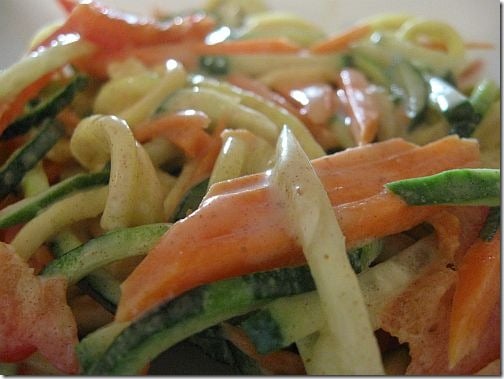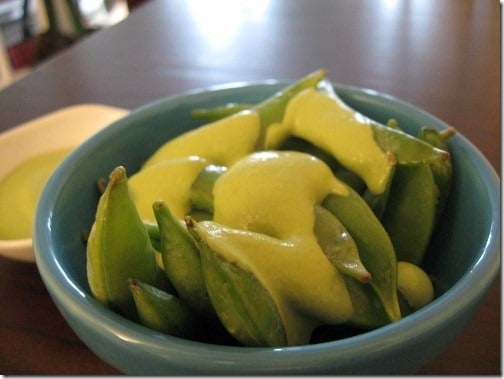 And now, here's a new addition to my dressing collection. It's sweet and salty, as the title suggests: also a little tangy. And it involves a few of my favorite raw ingredients: fresh OJ, avocado, and tahini. My impulse would usually be to add lime to that mix of ingredients, but instead I added white balsamic, and boy, am I glad I did. It gives the dressing a depth and sweetness that I absolutely love. This is a new obsession!
Sweet and Salty Avocado Dressing (makes 1 3/4 cups)
1/2 large (or 1 small) avocado
4 level tbsp tahini
1 1/2 cups orange juice (fresh is best)
1/4 cup white balsamic vinegar
1 tsp salt
Blend all ingredients in a blender, and mix till smooth. Serve!
I actually only had roasted tahini on hand (I typically by Artisana's raw variety) but the saltiness worked nicely here. Either sort is fine. I served the dressing over—you guessed it—a nutrient dense salad: greens, veggies, and sweet potato rounds topped with homemade hummus.
If you don't get to try this dressing tonight, this is a great weekend to give it a whirl. It's fresh, it's full of healthy fats, and the orange hints are actually terrific for holiday recipes. Enjoy!
So, what are my thanksgiving plans, you ask? I'm currently pulling into D.C., thrilled to be spending a long weekend at M's. We'll be attending a vegan potluck tomorrow, which ought to be lovely, and depending on how the hosts feel I'll try to get some photos for you! In the meantime, have a good Thanksgiving morning—New Yorkers, please watch the parade for me, since I'm going to miss it sorely—and I'll be back soon.
xo