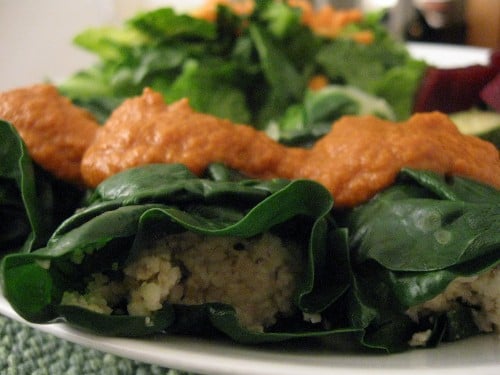 One of the very first vegan dinners I prepared for myself without the help of a cookbook–and one of the meals I've enjoyed most consistently since–was stuffed cabbage. I'd cook bulgur wheat with currants, celery, carrots, cinnamon, and cumin, and I'd stuff it into steamed cabbage leaves. It was always a wonderful meal, and it still is! It's a standby whenever I have guests over. Lately, I've been contemplating how to raw-ify it, or create a sister dish that shares the Middle Eastern spices and general effect, but demands no cooking time. And from that, my Middle Eastern chard rolls were born.
This is one of my favorite raw dinners to date. In place of the bulgur, I use cauliflowers and pine nuts to make a raw "rice," and it alone is worthy of a blog post! It's a delicious dish to serve stuffed into wraps, on top of salads, or simply to eat on its own. In this dish, I stuffed the rice into Swiss chard leaves and topped them with my raw marinara sauce. It's a hearty, comforting, and delicious raw meal–a perfect antidote to the winter doldrums.
Swiss Chard Leaves Stuffed with Middle Eastern Rice (yields 8-12 wraps)
For the "Rice"
4 cups cauliflower
1/2 cup pine nuts
1 tbsp agave, or a sprinkling of stevia
1/4 tsp salt
1/2 tsp cumin
1/2 tsp cinnamon
1/4 cup raisins or currants
Process all ingredients but the raisings in a food processor fitted with an S blade, till it's finely diced and resembles rice, like so: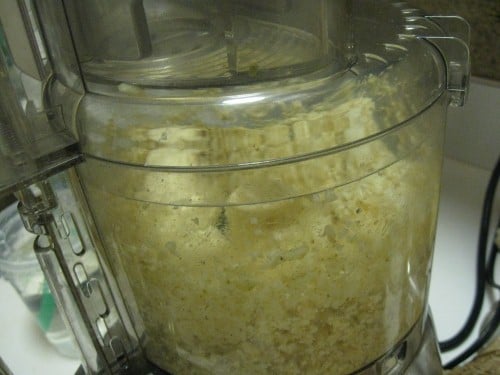 Transfer rice to a bowl, add the raisins, and mix well: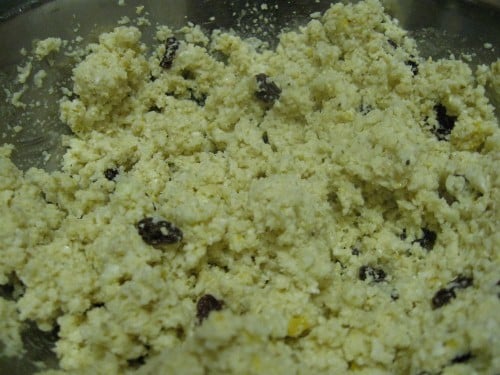 For the Wraps:
8-12 Swiss chard leaves, lightly steamed if desired.
For the Marinara:
1 very large red or yellow bell pepper, deseeded
¾ cup cherry or roma tomatoes
¼ cup sundried tomatoes
1 Tablespoon olive oil
¼ teaspoon salt
Generous sprinkle dried thyme
Generous sprinkle dried oregano
¼ cup basil
Stevia to taste
Blend all ingredients in a high speed blender till thick and smooth.
To assemble the wraps, cut each chard leaf in half and remove the thickest part of the stem. Place 2-3 tbsp rice mixture about one inch from the bottom of the leaf, like so: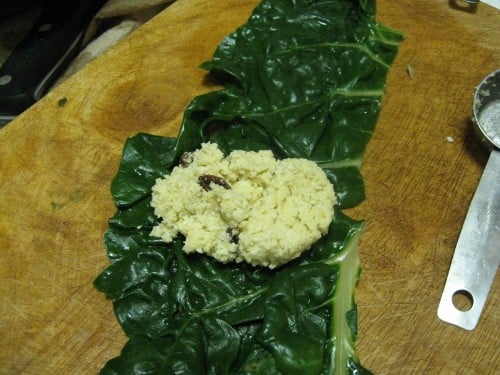 Roll the wrap up, and place it on a serving platter with the seam side down. After you've plated your wraps, dress them with a few tablespoons of the raw marinara sauce. Dig in!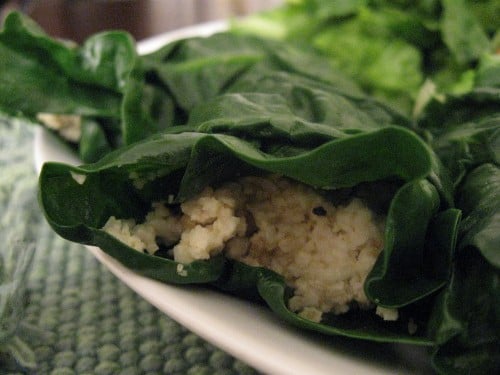 I served these delicious wraps with some steamed broccoli and beets and a bit of leftover salad from lunchtime: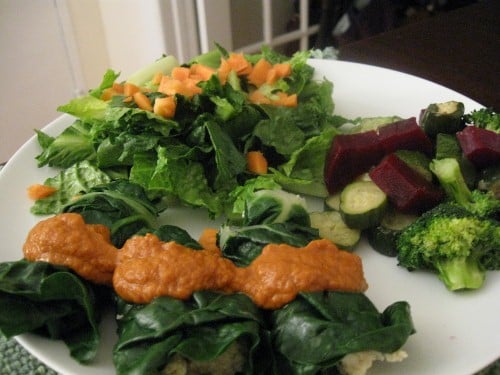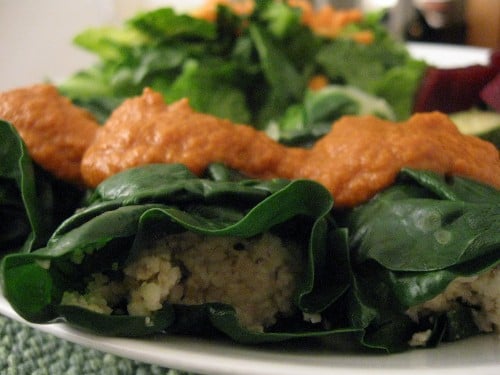 It was a perfect meal.
The next day, I scooped about a half cup of the "rice" over my lunchtime salad: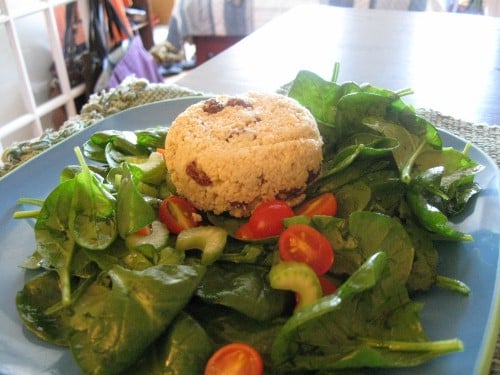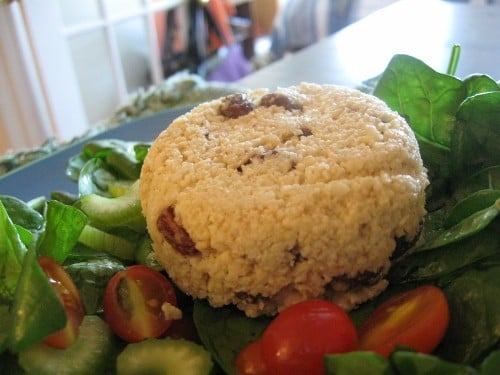 It was, again, perfect.
This is the kind of meal I love: creative, but not time intensive; filling, but not dense; savory, but a little bit sweet. It's a little more innovative than my usual rotation of salads, soups, and grains, but it's easy to prepare and doesn't demand extra fancy kitchen equipment. I hope you all give the recipe a try soon, and that you enjoy it as much as I did.
And of course, I hope that your weeks are off to a good start. It's raining and gloomy here in NYC, but at least it's not as frigid as it has been recently. Happy Tuesday!
xo