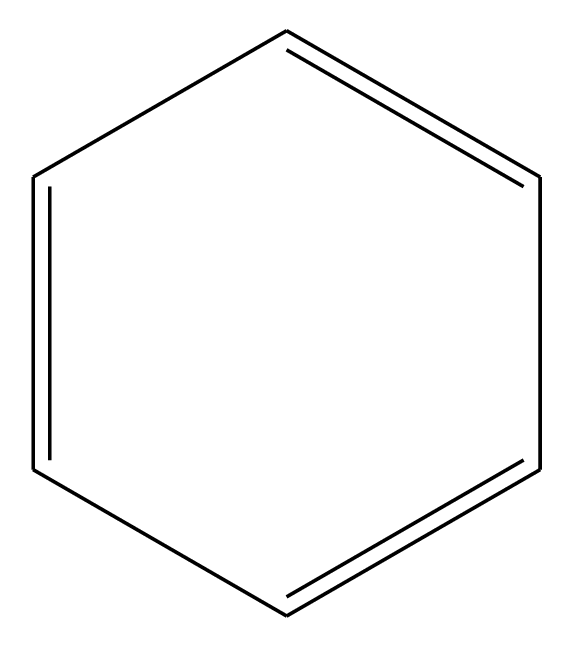 Two and a half years ago, I quit my job as a book editor and became a post-baccalaureate, pre-medical student–the first step in the very long road to becoming a doctor. I had already started taking science classes at community college at night while I was working, but in the winter of 2011, I began my post-bacc at Columbia, my undergrad alma mater. That spring, I transferred to Georgetown, so that I could be closer to my boyfriend at the time, M. I packed up my stuff, moved from my hometown of NYC, and settled in D.C.. I embarked on an academic journey that was at times fascinating, and at other times frustrating, exhausting, and discouraging. I realized that the ways of thinking that had made me successful as a humanities student and an editor did not make me a fabulous science student, and I came crashing up against my own limitations. I floundered in my classes, and was often frightened that I'd made a big mistake.
At some point last year, on the cusp of failing organic chemistry II and unsure of whether or not I had the scientific mind necessary to practice medicine, I reconnected with some of the reasons I'd embarked on this journey in the first place. I salvaged myself on the orgo II final, passed the class, and returned to Georgetown for summer physics and genetics in the fall. In late March–just over a month ago now–I took the MCAT (which is why my recipes lately have been short of awesome–sorry, guys). Last week, I got my score back, and it was what I was hoping for. Which means that, not counting the application process, my three year post-bacc, pre-med journey is over.
It's a little hard for me to talk about my post-bacc years without getting emotional; a few days ago, a friend and I were taking a walk through the west village, and I found myself getting choked up as I tried to articulate to him how I felt about this chapter of my life. To hear me tell it, being a post-bacc student is a trial by fire, and the truth is that it doesn't have to be. A lot of people breeze through their post-bacc programs, getting stellar grades, excelling in lab work, relishing jobs as EMTs or scribes, and moving through the application process with great success. Others find it extremely hard (I can't think of a Georgetown post-bacc who hasn't hit rock bottom at some point or another), but still manage to do well. I've often blamed my post-bacc struggles on the fact that I came from a writing/humanities background, but a lot of my friends did, too, and they eased into the hard sciences seamlessly, without so much as a single complaint.
It didn't work that way for me. Part of it is that I just didn't understand how hard the process would be. I'd always loved school and being a student; I'd relished high school and college. I knew that it would be hard to study physics and orgo, but I assumed that, once a good student, always a good student: I'd brush off my flash cards, revive my good study habits, and reinvent myself as a pre-med. It didn't work that way at all. Nothing I had once been good at made me any good at calculating the equivalence point of a titration, or pushing electrons, or studying electromagnetism. (Well, that's not totally true–I think the analytical skills I developed as an editor helped me in biology. But that's about it.) In essence, I had to relearn how to learn. There was no foundation upon which I could build; I had to create a foundation from scratch.
Part of it was that I was 28 when I started my post-bacc (I'll be turning 31 in June). This is plenty young, but it had been a long time since I'd been a student. Unlike some of the younger post-baccs, I hadn't taken AP bio five or six years ago. It had been eleven years since I'd taken a science class (unless you count "physics for poets" or "language and the brain" as an undergrad–and I don't), and ten years since I'd taken a math class. I didn't remember how to do calculus, logarithms, or trig. I didn't remember what scientific notation was, and it had been ages since I'd looked at an exponential figure. As my post-bacc was starting, I realized, to my horror, that I'd actually forgotten a lot of basic math, too; I can't tell you how many times I stumbled over dividing fractions. Oof.
When you go back to school as an adult, it's easy to underestimate how out-of-practice you are in the fine art of being a student. One of the hardest things about my first year as a post-bacc was letting go of my fantasy that I'd be able to be a post-bacc and have some semblance of a normal life. As I was starting the process, I figured that I'd be able to balance school and my adult life, with all of its habits and rhythms, easily. I'd go to class and study all day, and have my evenings to myself to blog, hang out with my boyfriend, go to yoga, and cook the meals I love to prepare so much.
Big mistake. A few months of failing miserably to achieve student/life balance showed me that being a post-bacc means reorganizing your life completely. I had to get comfortable with night after night in the library, weekends on campus in study groups, less time for exercise and sometimes no time at all for cooking. I saw my friends less, had to block out weeks at a time where I couldn't really make plans. I stopped seeing concerts and movies and going to New York on weekends. This might not have been as necessary had I not been struggling in my classes, but I was struggling. I sometimes had to work twice as hard as other post-baccs just to pull off a passing grade. Seeing the process through to the end meant recognizing that my personal life, such as I knew it, was going to change dramatically.
There were other reasons my post-bacc was hard. I quit publishing and moved to D.C. in a six month period. I underestimated how hard would be the shock of adjustment. I became homesick for my publishing friends and publishing culture (I still miss it, all the time; I never knew how much I'd cherished being a part of that world until I left it). I missed New York; I know that most people move many times over in their lives, and it's a little ridiculous to complain about moving four and a half hours away from home, but I'd been in NYC my whole life, and all of my "people" were still there. My boyfriend and I broke up not long after I moved, and I found myself struggling to create a life in D.C. that didn't center around the person who had made me want to be there in the first place.
The other day, someone asked me why I'd persisted with the post-bacc in spite of how absurdly ill suited I often seemed to it. At first, I think it was stubbornness and fear of failure more than anything. I'd embarked on this path with all sorts of idealism about what it would mean to become a doctor, and even though I was duly warned, I really didn't understand what the cost would be. Medicine is a great dream, but it's an expensive dream. The time, the debt, and the sacrifices one makes in one's personal life are tremendous, and I couldn't have known that until the process began. As reality began to settle in, I was both frightened of the future and also unwilling to admit I'd made a mistake. I was also scared to tell everyone in my life–including all of you–that I was quitting. I'd never abandoned anything before, and I didn't want to abandon something that felt so important to me.
Obviously, this was the wrong reason to push ahead. But I'm so glad I did, because what happened along the way is that my persistence became animated by what I'll call the "right" reasons. First, I started volunteering in pediatric oncology and hematology at Georgetown University Teaching Hospital. It was often very sobering, but I loved the children I worked with and actually loved the hospital environment. I found it exhilarating and inspiring, and was amazed by what nurses, doctors, physical therapists, and child life specialists do, day in and day out.
Next, I met and began working with Robynne Chutkan, M.D., an integrative GI doctor for whom I do research, and in whose Bethesda, M.D. office I'll soon be doing nutrition work (which I am so, so excited to return to!). Robynne has been a role model and mentor to me in ways that I cannot do justice to in writing, and her approach to medicine–evidence based and progressive, yet focused on preventive care–inspires me every single day. Shadowing her has reminded me of the reasons I wanted to practice medicine to begin with: the opportunity to help people.
Finally, my experience as a student shifted this fall. At first it was subtle, but by the time I took the MCAT I could appreciate how profoundly things had changed. At some point during genetics (a hard class at Georgetown, but a fascinating one) I started to be able to apply some of the themes I'd learned in biology and chemistry to new situations. I realized that I was developing pattern recognition and intuition about some of the concepts that are central to pre-med education. I became far more comfortable with researching scientific literature, and I finally began to see how the microscopic realm of biology and chemistry and orgo pertain to the lived experience of being a doctor or patient. As rocky as my path into the sciences has been, I sought out pre-med because I needed–and sorely lacked–a scientific education. For all of my knowledge of nutrition and familiarity with holistic health, I didn't really understand how the body works. I still don't and never will completely–no one does–but I'm a little closer. And for the first time in three years, I can say with honesty that I am so, so excited to learn more.
There's still a lot ahead of me. If I get accepted, med school will be a battleground, no doubt, and residency is famous for forcing young doctors to question what they're doing, and why. But I've never been more sure that I want to keep going. I'm a lot more humble about this process than I was when I started, but my intentions are stronger and more genuine now that I've been forced to reexamine them again, and again, and again.
Of course, I should be clear about the fact that there's a good chance I won't get in next year. I'm applying this summer, and won't know what the future holds until late next spring, so if you don't hear from me about this for a while, it's simply because I don't yet know what my options are. I'm applying very broadly, to a variety of schools and programs, and I'm hoping that one of them thinks I'd be a good fit for their community. If I don't–which is a very strong possibility–I'll weigh my options and figure out the next steps. No matter what happens, I'm positive that I want a future in health care. And as shocked as I am to type this, I am being truthful when I say that, no matter what, I am so glad I did a post-bacc. I've learned so much, and grown so much.
At some point, I'll put my feelings about the post-bacc as a whole into a more comprehensive post, but I don't think I'll be ready to do that until the application process is behind me. For now, I can only say that I absolutely could not have made it through without the love and support I got from so many people: my mom, who took every wailing phone call that followed an orgo test in stride. My friends, who listened to me moan and groan and doubt myself without getting sick of me (well, I'm sure they were all sick of me, but they didn't say so). And especially my post-bacc friends. I didn't go into the process expecting to find new family, but I did–I became a part of the determined little band of brothers that is the Georgetown post-bacc community. The friends I've made in the program are some of the most brave and inspiring people I'll ever know. If any of them are reading, I hope they know how lucky I feel to have spent the last three years in their company.
Most of all, I could not have made it through the post-bacc experience without CR. On many occasions, I came to this blog discouraged and full of self-doubt. You guys cheered me on, encouraged me to stay the course without making me feel like you'd be disappointed if I didn't, and reminded me that I was more than the sum of my orgo and biochem grades. I stopped writing about school this fall because I was tired of complaining about it, and needed for my blog to be a school-free zone. But I always took strength from this community. Thank you so much for believing in me, and for giving me a space in which I could remember who I really was, and what I really wanted. I'll never be able to tell you how grateful I really am.
And now, it's on to the next chapter of the pre-med journey. I'm still shoring up my plans for my gap year, but they'll involve more work with Robynne, blogging, business, cooking, a little travel, more time in New York with friends, and an opportunity to feel like a well-rounded person…that is, before student life swoops in once again. I'm excited, and I can't wait to share it all with you.
xo