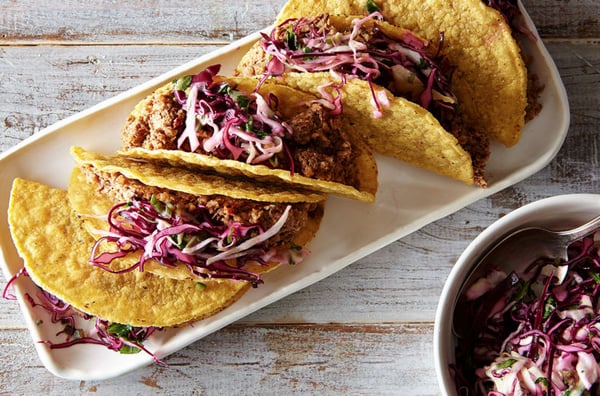 Before we head into the weekend, I thought I'd leave you with an easy, no heat recipe for game day. These are unconventional tacos, made with a lentil walnut taco "meat" that requires no sautéing or simmering or searing. I pair them with a quick, easy cabbage lime slaw for some color contrast and crunch. They're in many ways reminiscent of my heat free lentil and walnut tacos, but with some variations in seasoning and the addition of a vegetable topping.
Superbowl Sunday can involve quite a bit of cooking, so make your life a little simpler by allowing yourself one stress-free dish. You can find the recipe over in my Food52 column, The New Veganism, now!
Speaking of Superbowl recipes, I'll be sharing an early edition of weekend reading tomorrow with some of my Superbowl-friendly vegan recipe picks (I've seen so many awesome selections in the last week). Till soon!
xo
Photographs by Bobbi Lin for Food52