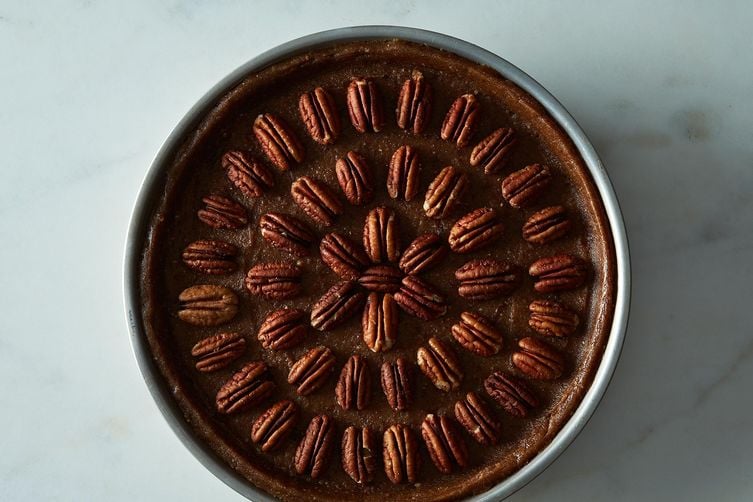 James Ransom's images for my New Veganism column at Food52 are always so stunning that there's little need for me to say too much about the recipes I share there. Today's pie post is a perfect example. One glance at the lovely creation above is enough to make anyone want the recipe.
But, if you need a little more convincing, here it is: this my spin on a traditional pecan pie. It features the same kind of pie crust I use in all of my raw desserts: dried fruit and nuts, pressed into an appropriate mold. The filling is made of creamy medjool dates, some pecans, and a touch of melted coconut oil, which altogether give it the same kind of rich, creamy, buttery taste you probably know and love already. And since it's raw, you don't have to preheat your oven, make pie crust, or bake a single thing. Just chop, process, press, pour, and decorate.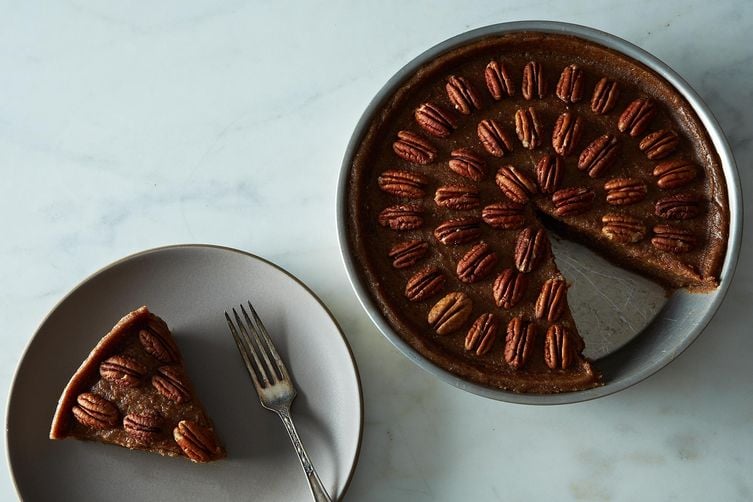 The pie is incredibly fun to make, and it's a delight to eat. With the holidays coming up, I hope it'll rise to the top of your "must make" list. Get the full recipe, and read my latest New Veganism column, today.
xo
All images courtesy of James Ransom for Food52.