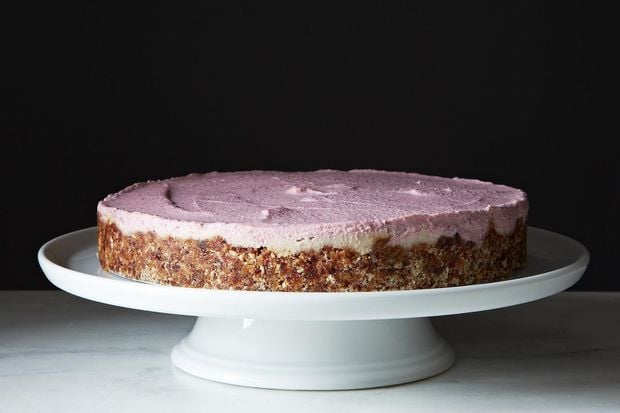 All photos courtesy of James Ransom for Food52
There's no better way to fall in love with raw food than through the wonderful world of raw desserts. I never cease to be amazed at what can be done with cashews, coconut oil, nuts, and dates–desserts so decadent and delightful that one would never guess they're free of dairy, eggs, or refined sugars. My own raw dessert repertoire is pretty simple and basic, but it grows each year. This year, I took a brave plunge and set about crafting my first raw berry cheesecake.
If you tend to peruse raw food blogs, then you've probably seen photos of raw berry cheesecake online. They're beautiful, if a bit intimidating. I can't pretend that there's not a lot of blending and processing involved in the making of this sumptuous dessert, but I promise that any memory of hard work will fade away when you cut a perfect slice, and witness the lovely contrast of cream and berry colors.
You can head on over to the latest New Veganism column at Food52 today, for the recipe. Berries won't be with us forever, so now's the time to show them off. I hope you enjoy it.
xo