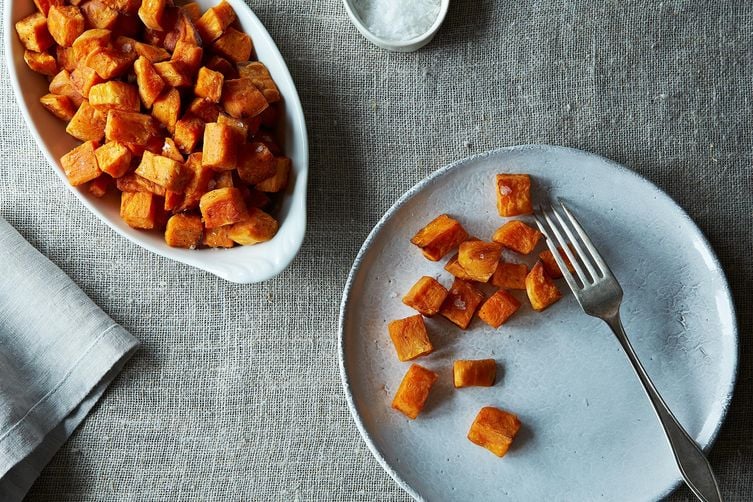 Photograph by James Ransom.
Is a whole column devoted to roasting sweet potatoes in coconut oil a little excessive? Maybe, but I don't think so. I love the mild, slightly buttery taste that coconut oil lends to roasted vegetables, and my friends over at Food52 feel the same way.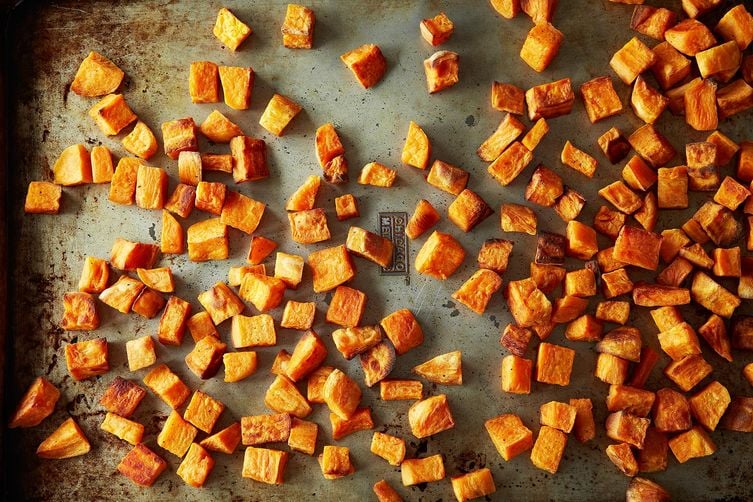 Today's new veganism column is all about this heavenly marriage of ingredients. I walk through a recipe for perfectly roasted sweet potatoes, and while I'm at it, I offer a few options for enticing toppings and seasonings. Check it out, and happy roasting!