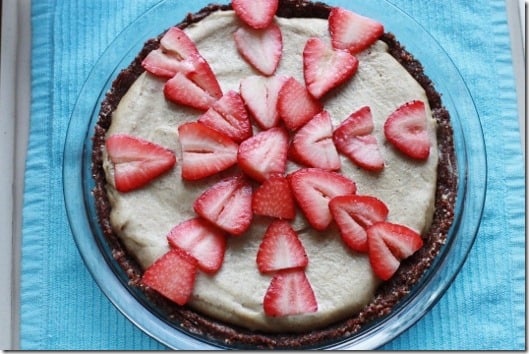 I'm really proud right now.
In theory, that's because Tuesday marked my third official quitiversary: that's three years of life after smoking. For those of you who are new to CR, here's the deal: I was a heavy smoker for about 8 years. I loved cigarettes, and I still miss them. I started writing CR about a year after the day I quit, and I wrote a long post about it, which you can read here. It's pretty hard to believe that three years have gone by since I broke the habit. Fortunately, my pangs of longing have grown very faint indeed. Quitting smoking is without a doubt one of the best decisions I've ever made, and I feel that my life is richer, healthier, more frugal, and probably a lot longer because of it.
I wish I could say that I haven't touched a single cigarette since I quit: that's not true. There have been a few. I had a couple on Chloe's wedding night, for example: some people crave booze on special occasions, some crave cake, I craved a smoke. And there were some odd ones in the last year, like the one I bummed from an undergrad on Columbia's campus—a hotbed of smoking memories for me—when I started to grasp how challenging this post-bacc business would be.
I'm not telling you this because I'm proud, or because I don't think it's a big deal. I tell you a) because I don't lie to you, and b) because I want to demonstrate the old proverb that to err is human. I'm human, and one piece of proof is that in the three years since I quit life as a smoker, I've been occasionally tempted to taste cigarettes again. What I like to focus on, however, is the fact that I haven't felt the impulse to pick up my smoking habit again—not even a little—in the moments where I did yield to temptation. One cigarette did not beget more. They still tasted good, but I now value my health more than I value the pleasure they offer. And that's the crucial difference between where I'm at today, and where I was three years ago.
I often find myself telling clients not to let one bad day turn into two, or assuring them that one moment of regrettable food choices matters far less than how they handle the moment after. Food and smoking are different things, and I don't want to overstate the comparison, but maybe you see my point: one setback does not undo years of effort, just so long as you can identify its potential harm. Acknowledge how dangerous more setbacks might be, and to move forward without letting bad habits form anew. Today, I'm three years past life as a smoker, months past that anxious campus puff, and fully dedicated to a smokeless future.
And I celebrate that fact with cake.
Yes, cake. We all know I'm not the best with dessert in general, and even less so with raw ones. But this week, to celebrate, I made a raw, vegan cheesecake, and that's the REAL reason I'm so proud.
Raw Vegan Cheesecake with Cacao Crust (raw, vegan, gluten and soy free)
12 Slices
For the crust:
2 cups almonds
1/4 cup cacao nibs
1 1/4 cups pitted, packed dates
Dash salt
For the filling:
2 1/2 cups cashews, soaked 2 hrs or more
Juice of 3 lemons
Dash salt
3/4 cup agave syrup/maple syrup
1 tsp vanilla (or 1 vanilla bean, scraped)
1/4 cup coconut butter
1/3 cup water (more if needed)
1 tbsp chia seeds
1) To make crust, place almonds and cacao nibs in a food processor and process till very crumbly. Add dates and salt, and process till mixture is holding together well.
2) Press crust into a regular sized pie or tart shell, and store in fridge while you make the filling.
3) Blend all filling ingredients together in a high speed blender till absolutely smooth and creamy. Add more water than the 1/3 cup if necessary to achieve a thick, yet blendable texture.
4) Pour filling into pie shell, and transfer to a freezer for 30 min to set. Transfer to fridge, and cover with a layer of saran wrap. Decorate with berries if desired.
5) Serve, and savor every bite!
Let's be real here: there's nothing particularly healthy about this cake, aside from the fact that it contains no processed junk. It's about 100% fat and sugar (plant fat and sugar), and it is totally delicious. So, eat it with discretion, and allow yourself joy from every bite. The nicest thing about raw desserts—at least in my experience—is that a very small amount can be very, very satisfying.
This is, believe it or not, my first real raw dessert. Ever! Aside from chocomole and Ani Phyo's famous raw donut holes, this is the the inaugural raw, vegan dessert. And again: I'm pretty proud.
This weekend, take some time to consider what changes you've made for the better in your own life in the last three years. What are they? Did you start to eat healthier? Did that mean eating more? Eating differently? Eating more consciously? Did you ditch a habit that wasn't healthy for you, or perhaps change the terms of a relationship that was causing you pain? Whatever it was, give yourself a moment to be thankful for the improvement.
And then, if necessary, have some cake.
xo