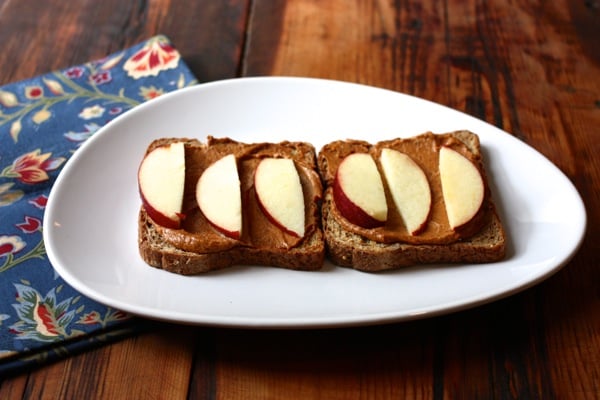 It is no great secret that I am a great fan of toast, and last month, I said that I'd be doing a "toast of the month" post as a new CR tradition. Last month, it was superfood toast with avocado, pomegranate and hempseeds. Today, it's a more seasonal offering, a sweet and savory combination of tangy walnut "cheddar" cheese and crispy apple slices.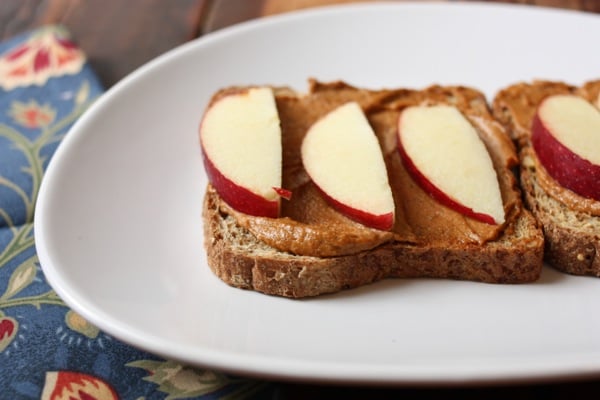 I spend a lot of time writing about cashew cheese and its various permutations, but the walnut cheddar on my site is probably my second favorite nut cheese. I love the salty, tangy, and umami-rich quality of it, and who knew that tomato paste and nutritional yeast are a match made in absolute heaven?
I used the walnut cheddar just as I originally wrote it up, and it's every bit as good as I remember. Sometimes, when you cook a lot and create new recipes quickly, you tend to ignore your own tried-and-true favorites. I'm happy to have reacquainted myself with this combination.
Walnut Cheddar and Apple Toast
Author -
1

small apple

sliced (I used gala, but any sweet/tart variety will be great)

2

slices

sprouted grain toast

or any bread/cracker you like

1/4-1/3

cup

walnut cheddar cheese
Make the cheddar. It'll keep perfectly for about 5-6 days in the fridge, so don't fear having extra.

Spread 1/4-1/3 cup of the cheddar onto your toast. Top with apple slices and serve.
This is great for a savory sweet breakfast (so much more unusual than peanut butter and apple!), or for a tasty snack. And I promise that you'll devour your leftover walnut cheddar very quickly, indeed.
Enjoy, friends, and I'll be back on Friday with a fun new cookbook giveaway!
xo