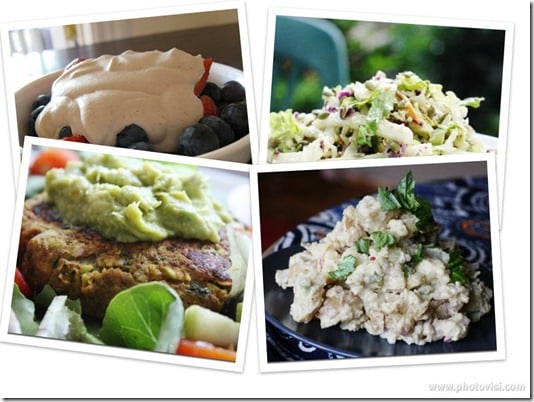 Tomorrow, most of America will be gathering at cookouts, potlucks, family dinner tables, and other social occasions. If you plan on celebrating the 4th, why not celebrate it with some delicious, healthy, and cruelty free fare? Here are my favorite recipes for summer partying:
1) Ginger Lime Edamame Sweet Potato Burgers
3) Cheesy Vegan Sweet Potato and Black Bean Enchiladas
4) Roasted Summer Vegetable Pesto Pasta Salad
5) Raw Mexican "Rice" Pilaf with Spicy Cheese Topping
6) Ridiculously Healthy Millet, Kale, and Yam Burgers
7) Tangy Potato Salad with Basil Chiffonade
8) Sesame Noodles (can be served over cooked pasta or raw zucchini pasta)
9) Zesty Orange Cashew Cheese (awesome dip/bruschetta spread!)
12) Smoky Avocado and Cumin Dressing with Jicama Slaw Salad
Happy July 4th from the Nation's Capitol!
xo