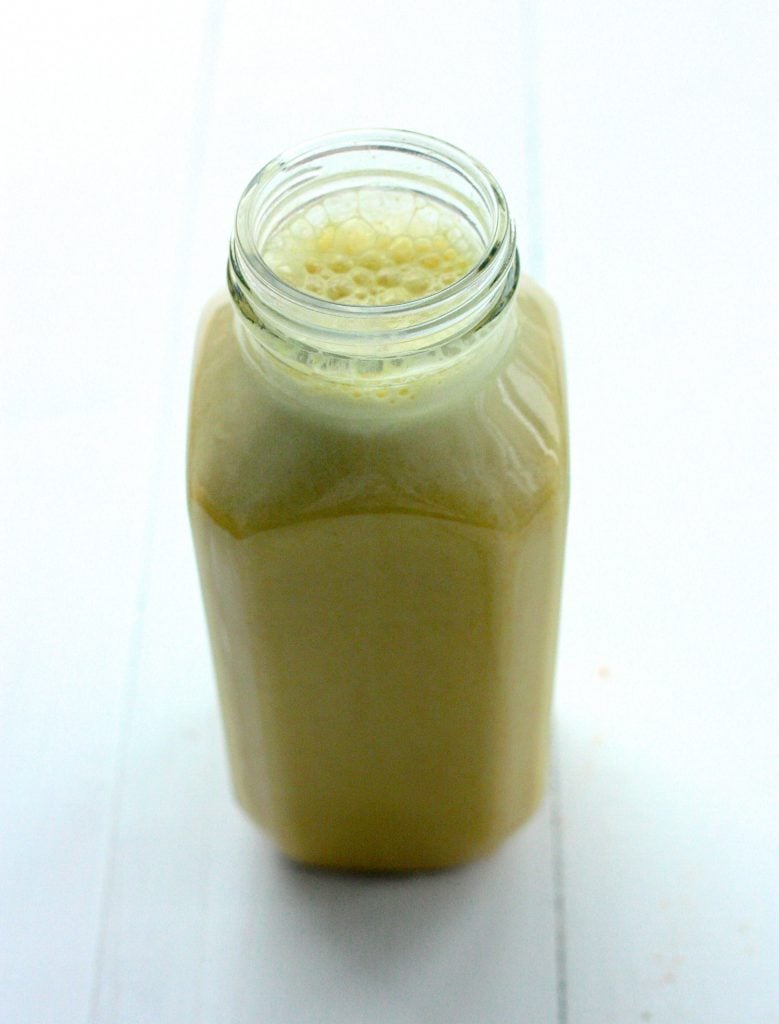 Happy Friday, all. As you settle into your weekends, I'm happy to share a healthy, sweet, and delicious alternative to plain almond milk, or hot cocoa, or whatever warm beverage you prefer in these chilly months. It's turmeric milk, which I whipped up during and after my little bout of flu, and it's now one of my favorite homemade drinks.
It's no secret by now that I'm a big fan of turmeric, a bright yellow spice that comes from the root of the Curcuma longa plant. Turmeric is a traditional ingredient in curries, mustard, and (a slightly more recent recipe invention) tofu scrambles. I love the taste, which is peppery and mild, but I also appreciate the plant's healing potential. Turmeric has been used medicinally for about 4,000 years; it has numerous applications in both Ayurveda and Traditional Chinese Medicine. (1)
The active substance in turmeric is a compound called curcumin. Curcumin is an antioxidant with anti-inflammatory properties. Preclinical studies have implied that curcumin may be helpful in alleviating or combating a number of conditions, including digestive diseases, cancer, and osteoarthritis. Clinical studies are more limited, but so far they suggest that turmeric may help to alleviate symptoms of IBS and ulcerative colitis (2,3,4), as well as inflammatory skin conditions, impaired immunity and possibly even particular types of cancer. (5)
If you're lucky, you can find fresh turmeric root at your local Asian market or even at your neighborhood health food store, and then you can juice it or grate it into your smoothies. But using powdered turmeric is also an easy way to incorporate this wonderful ingredient into your diet. I put turmeric into curries, soups, and stews. But since it compliments sweet flavors well, I recently decided to try it in a batch of my homemade almond milk. I loved the results, and I hope you will too.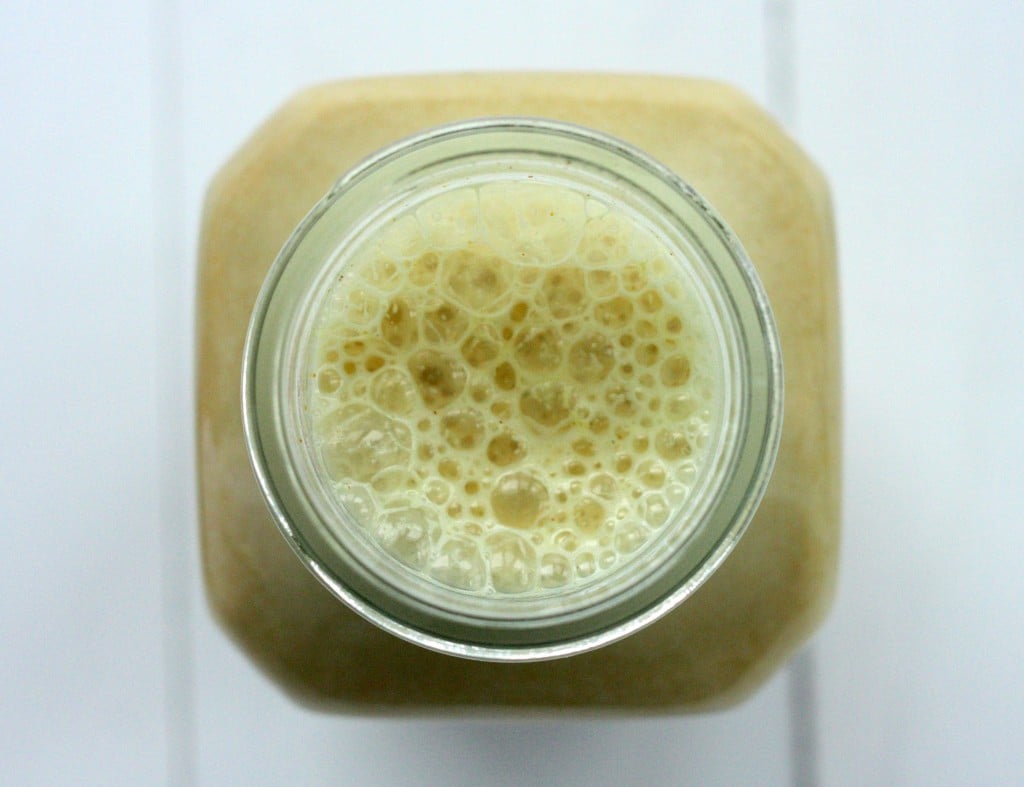 Turmeric Milk (vegan, gluten free, soy free, can be served raw)
Ingredients
2

cups

almond milk

rice milk, soy milk, coconut milk, and any other non-dairy milks are a fine substitute

1

teaspoon

turmeric powder

2

teaspoons

freshly grated ginger

or 1 teaspoon ginger powder

1/2

teaspoon

cinnamon powder

1/4

teaspoon

cardamom powder

optional

2

pitted medjool dates or 1 tablespoon maple syrup
Instructions
Blend all ingredients together in a blender. Transfer the mixture to a small pot and heat gently, stirring often. Serve warm.
Homemade almond milk really does make this recipe special, but any commercial non-dairy milk is fine here. And of course, you should adjust sweetness and seasoning to taste.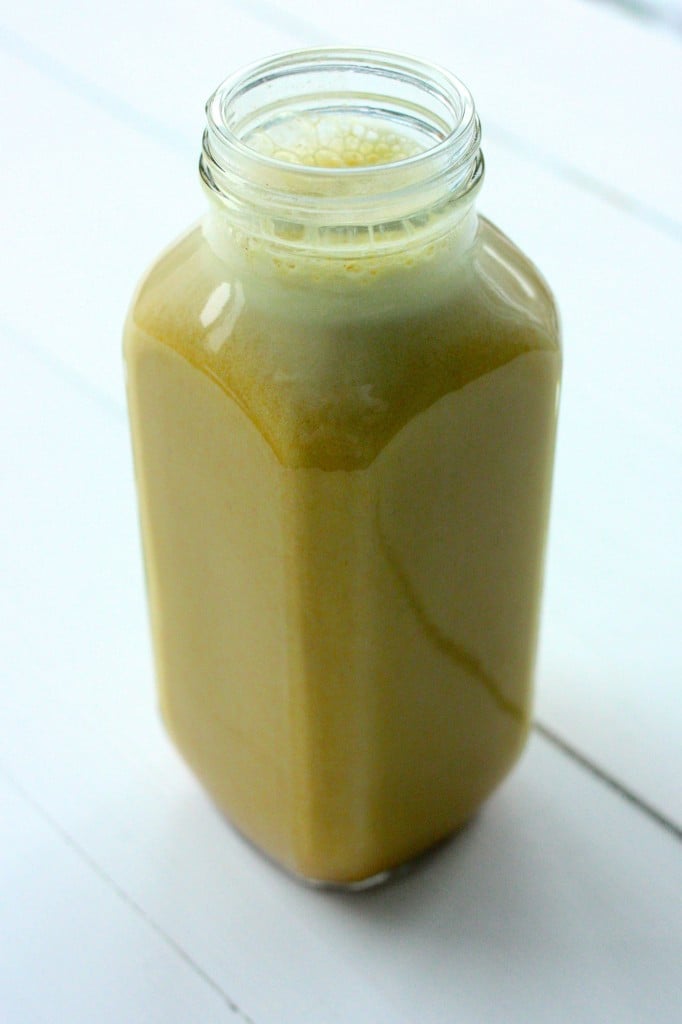 If you love turmeric, you can check out a few other CR recipes that feature it:
Anti-inflammatory Turmeric Tahini Dressing
Turmeric and Pumpkin Seed Pate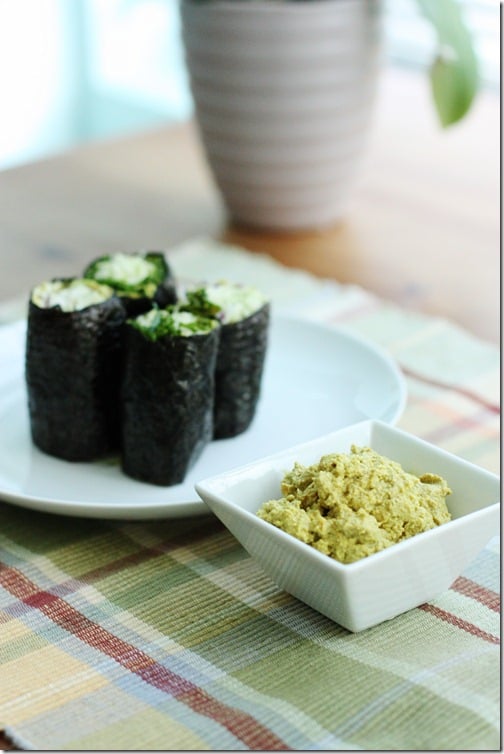 Curried Red Lentil and Butternut Squash Soup with Kale and Toasted Chickpeas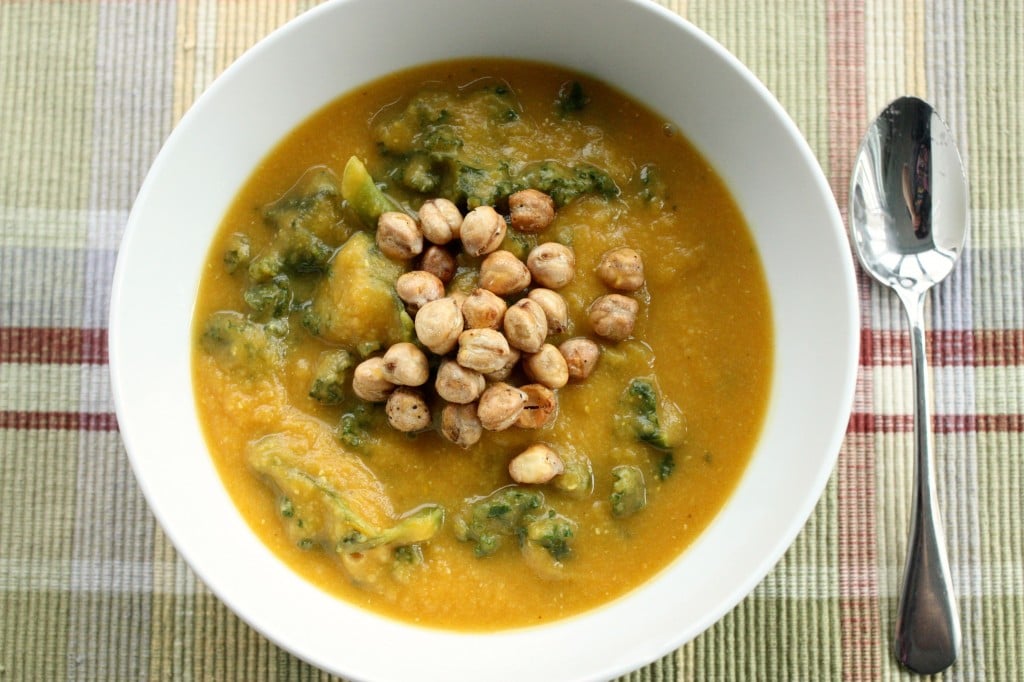 Enjoy the beverage. And enjoy your weekends! I'll be back on Sunday for some overdue weekend reading. Can't wait to round up some great recipes and reads for you all.
xo
1. Sahdeo Prasad and Bharat B. Aggarwal, Herbal Medicine: Biomolecular and Clinical Aspects, 2nd Edition. CRC Press, 2011. 13.1-13.9.
2. Bundy R, Walker A. F, Middleton R. W, Booth J. Turmeric extract may improve irritable bowel syndrome symptomology in otherwise healthy adults: A pilot study. J Altern Complement Med. 2004;10:1015–8.
3. Hanai H, Iida T, Takeuchi K, Watanabe F, Maruyama Y, Andoh A, et al. Curcumin maintenance therapy for ulcerative colitis: randomized, multicenter, double-blind, placebo-controlled trial. Clin Gastroenterol Hepatol. 2006;4 (12): 1502–1506.
4. Lahiff C, Moss AC. Curcumin for clinical and endoscopic remission in ulcerative colitis. Inflamm Bowel Dis. 2011;17(7): E66.
5. Aggarwal BB, Sundaram C, Malani N, Ichikawa H. Curcumin: the Indian solid gold. Adv Exp Med Biol. 2007;595:1-75.