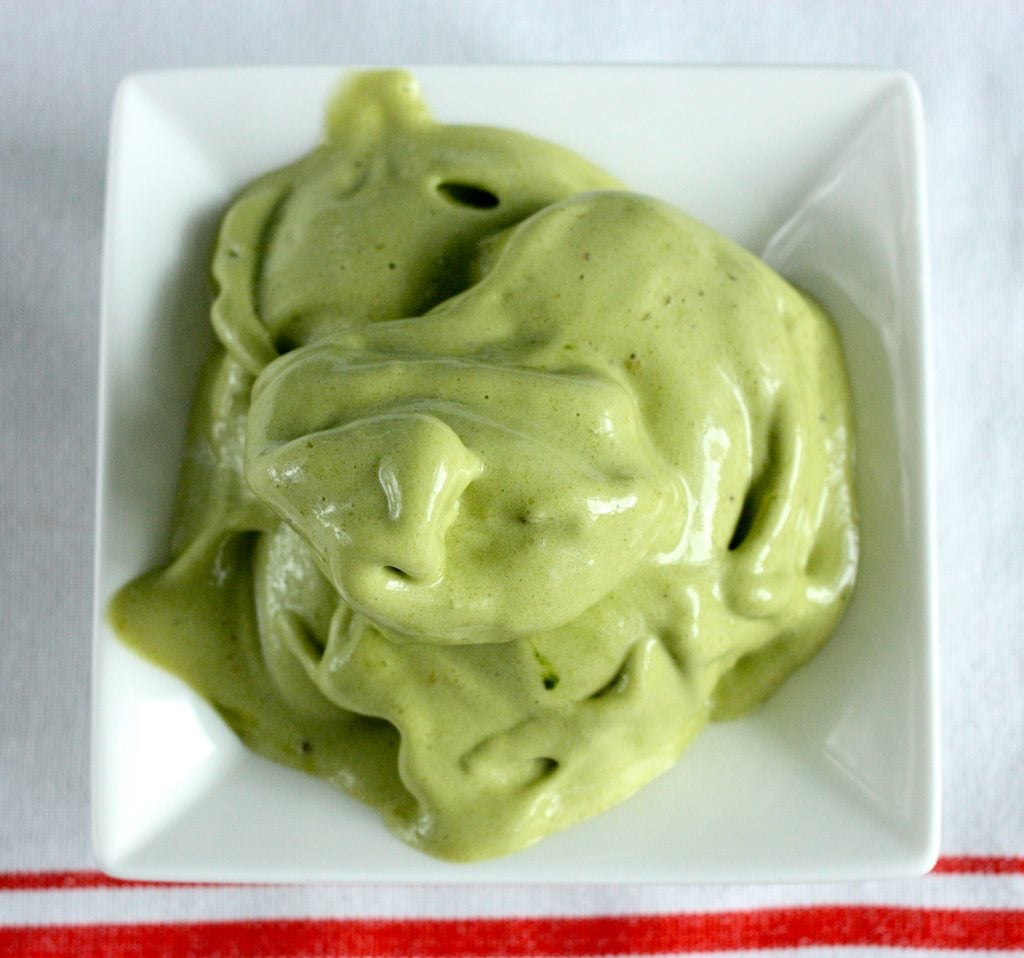 Last week, I shared my newfound enthusiasm for matcha green tea–and with it, a recipe for matcha green tea chia pudding, which is delicious. I had another idea for matcha brewing, and not surprisingly, a few of my readers suggested it, too: matcha-infused banana soft serve. Yesterday, I tested this simple recipe and ate it with delight. It was my first batch of banana soft serve of the summer, and oh, what a batch it was. With only two ingredients–bananas and matcha powder–you too can enjoy this energizing, sweet, and summery treat.
If you've never made banana soft serve before, then you need to read this post, so that you can learn everything you need to know about this most wonderous of dessert creations. If you're a soft serve pro, then you pretty much know what to do. Behold, the recipe.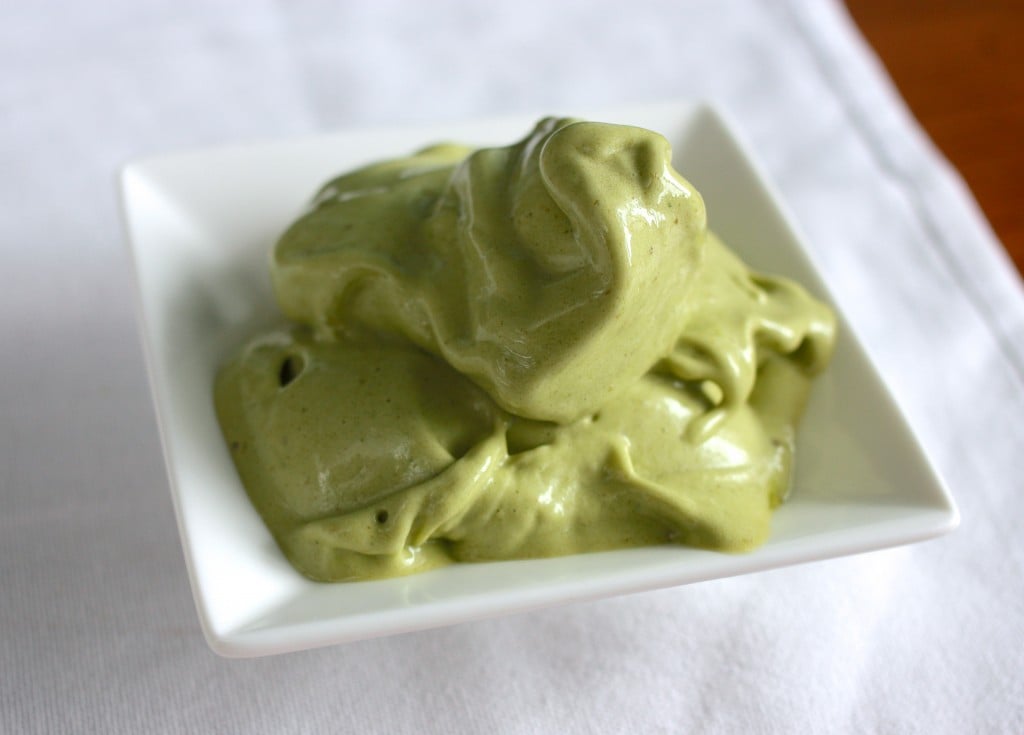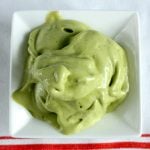 Two Ingredient Vegan Matcha Green Tea Ice Cream
Author -
2

large

or three small bananas, peeled, chopped into chunks, and frozen

1

tsp

matcha green tea powder
As with the original banana soft serve, this isn't really a "recipe," so much as a process. And you can do whatever you want to enhance it. Cacao would probably taste heavenly mixed in, or a topping of fresh berries, or some cacao nibs. Sky's the limit.
The matcha, of course, gives this soft serve a super energizing kick. So if you're inclined to enjoy it for breakfast (maybe with some almond butter or hemp protein mixed in), I sure won't stop you. Excuse me while I add that to the "upcoming breakfasts" list!
And with that, I wish you a lovely Sunday evening.
xo