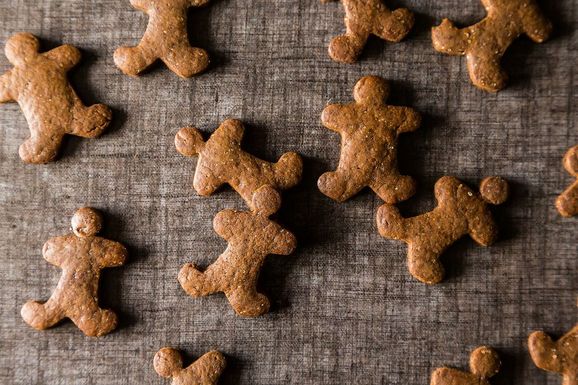 All photos by James Ransom for Food52
Of all the cookies in cookie-dom, gingerbread may be my favorite. They are at least in my top five, mostly because I relish the taste of cinnamon, allspice, and molasses. This week, I posted a recipe for almond raisin balls using blackstrap molasses; today, I'm sharing a recipe for perfect vegan gingerbread men (or women) that features molasses as well. They are crunchy, sturdy, and just the perfect amount of spicy. And best of all, they are very, very easy to make. In fact, as my Food52 column shows, I think they're an ideal vegan "starter" recipe for baking.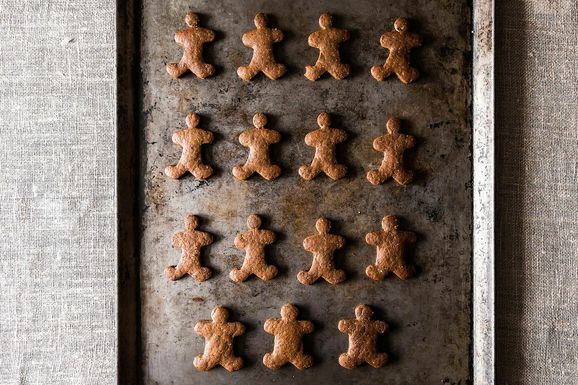 Head on over to Food52 for the recipe for these perfect holiday cookies, along with a bunch of my tips for stress free vegan baking. As my column today makes clear, I had a steep learning curve when it came to vegan baked goods, and it took me quite some time to get them "right." With some practice, as well as the guidance of Isa Chandra Moskowitz—whose own gingerbread cookie recipe inspired mine today—I have really come to enjoy the art of vegan baked goods. I love these cookies because they don't require any egg replacement, and they hold up to a lot of rolling and folding. They're sturdy and forgiving, and they're delicious.
If you're in the mood to break out your kitchen mitts, I also recommend my friend Kathy's vegan holiday cookie parade on Babble. My vegan double chocolate chunk cookies are among those featured. Yum.
Happy seasonal baking to all!
xo