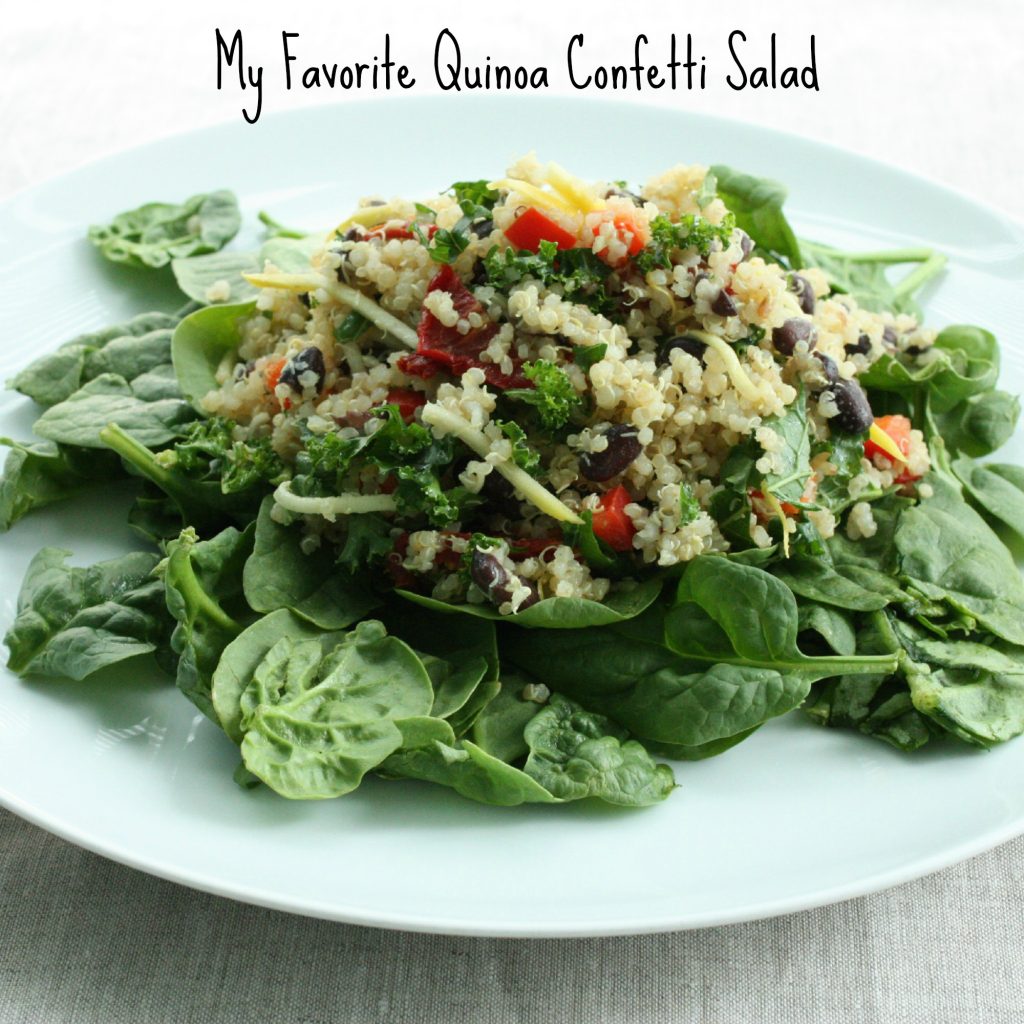 Your comments on yesterday's post were so beautiful. Thank you all for helping me to articulate what I was trying to say, and sharing your insights with me.
Earlier this year, I started sharing some of my student lunchboxes with you. I didn't think you'd be all that interested, but many of you said that the posts were incredibly helpful. Sometimes, seeing a recipe is far less helpful than seeing someone's process as she throws a meal together.
In keeping with that theme, I'll now be sharing some of my favorite vegan lunches with Food52. Nothing super fancy, but living proof that vegan lunch can be colorful, creative, and easy to make. Look out for the posts every Thursday that my New Veganism column isn't running (starting last week). I'll also be posting the recipes here on CR. I'm not doing my lunchbox posts much these days because I no longer live on campus (huzzah!), but this way I'll still be sharing my midday meals with you.
Let's start with my quinoa confetti salad. This one is a standard in my home, though I don't only eat it for lunch. It's also a frequent breakfast and a sometimes dinner.
The salad changes as the seasons and the contents of my fridge change, but the basic formula is always the same: 2 to 4 cups of cooked quinoa, whatever chopped veggies and/or beans I've got hanging around, 2 tablespoons of hemp, flax, or olive oil, lemon, sea salt, and pepper. I like to finish it with an extra drizzle of hemp oil and a big hunk of avocado, which I then mush into the salad.
The salad pictured here is a mix of kale, peppers, radishes, and black beans. I served it atop fresh, farmer's market spinach–such a crunchy delight.
If you batch cook quinoa over the weekend, throwing this salad together is incredibly easy. And of course, you can add whatever suits you (toasted seeds or nuts are particularly good) and use other grains, too.
Enjoy it–and here's to more vegan lunch!
xo