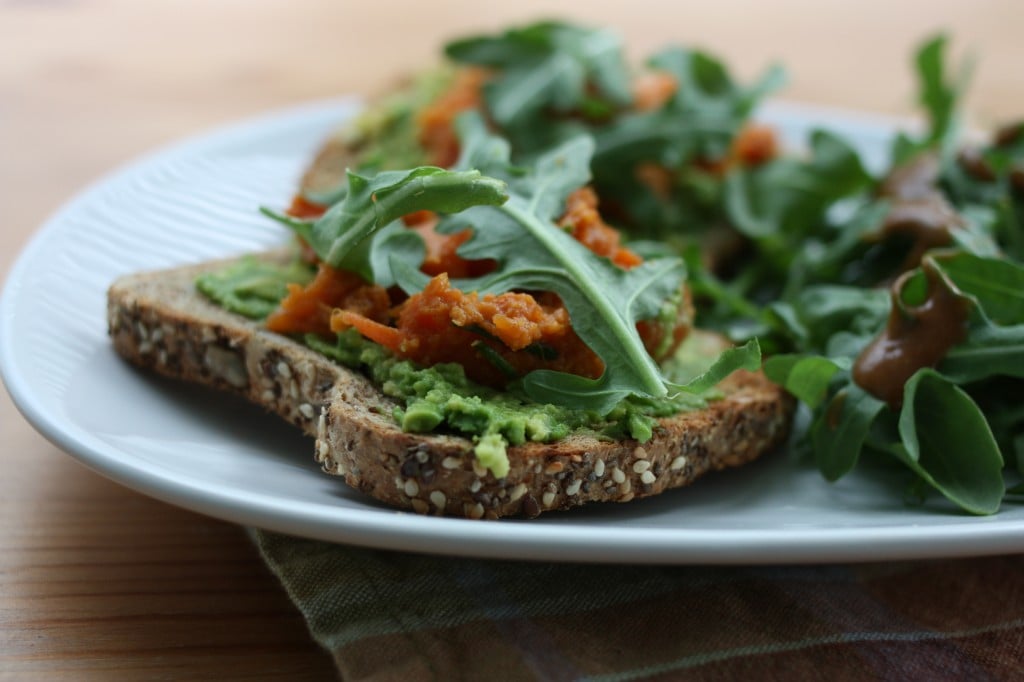 In this week's vegan lunch column for Food52, I'm extolling the virtues and variety of avocado toast. When it comes to this simple, stress-free, and comforting lunchtime (or anytime) staple, there is no end of possibility. Some of my favorite varieties include:
Basically, you could put anything on avo toast and I'd happily eat it, but this time around I wanted to use some of the produce I've been finding at the farmers' market this month: sweet potatoes, chives, and spicy arugula. I peeled, cubed, and steamed the sweet potato before tossing it with a little olive oil, Dijon mustard, lemon juice, and a generous handful of chopped chives. After smooshing half a fresh avocado onto two slices of toast, I piled on the sweet potato mixture and a little arugula. Extra arugula (topped with leftover balsamic vinaigrette) went on the side. This super simple plate had it all: sweet, salty, crunchy, spicy, and even a hint of tartness from lemon and vinegar.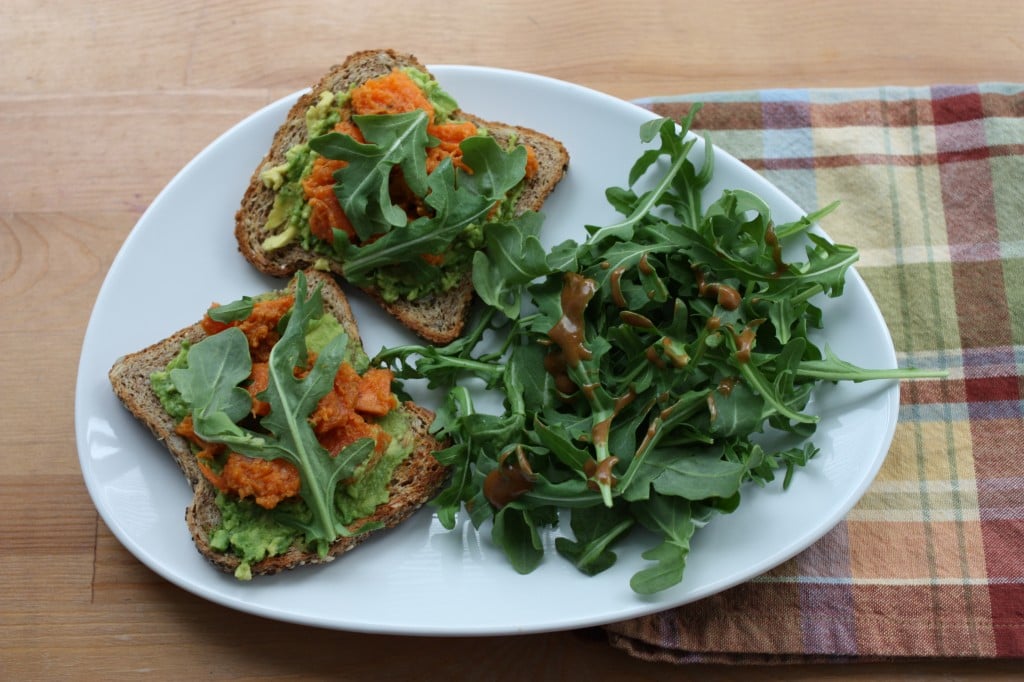 Next time, I'll remember a sprinkle of nutritional yeast. Because that just sounds like heaven.
I'm excited to jazz up my avo toast with all sorts of summer produce combinations, and to share them with you, of course! Happy weekend, one and all.
xo