Thanks to everyone who entered my giveaway for a free copy of The 30 Day Vegan Challenge! If this is your first time tuning in this weekend, check out Friday's post for a recap of my latest giveaway. You won't want to miss this one!
Last week, we celebrated the advent of autumn with two delectable butternut squash recipes: my gingery pink rice with roasted squash, peas, and onions:
And my zucchini pasta with roasted butternut squash and creamy garlic sauce—which many of you already went out, made, and loved!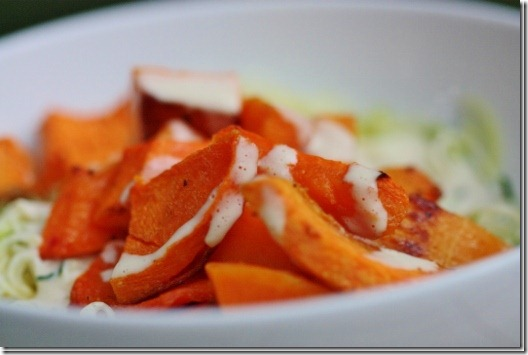 Today, the celebration of winter squash continues with two recipes for pumpkin pie filling.
Pumpkin pie filling is like a muffin top: obviously, it's the best part. Graham cracker crusts are all well and good, but I absolutely do not care about them in the presence of thick, creamy pumpkin pie filling. On my first vegan Thanksgiving, I ditched the pie and made simple pumpkin pie puddings in ramekins. Uncharacteristically, I lost the (delicious) recipe. Thankfully, I have two new ones to share with you today, and each with strengths and weaknesses.
Fresh pumpkin will be amazing in both of these recipes. That said, the canned stuff is just fine. Buy organic if you can.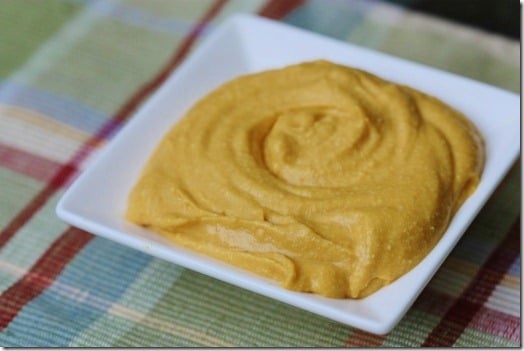 High Raw Vegan Pumpkin Pie Pudding (vegan, semi raw, gluten and soy free)
Serves 4
1/2 cup cashews
6 soaked and pitted dates
2 cups pumpkin puree
1/4 cup almond milk
1 tsp cinnamon
1) Grind the cashews in a food processors fitted with the S blade till powdery.
2) Add dates, pumpkin, almond milk and cinnamon to the processor and process, stopping often to scrape the bowl, till creamy and smooth.
3) Serve.
Silky Sweet Pumpkin Pie Pudding (vegan, gluten free)
Serves 4-6
2 cups pumpkin purée
1 small package silken extra firm tofu
2 tsps cinnamon
1/4 cup agave or maple syrup
1 tsp vanilla
1) Place all ingredients in a food processor or high speed blender. Blend till silky smooth. Serve, garnished with a cinnamon sprinkle.
You can substitute pumpkin pie spice for cinnamon in either or both of these – it'll be fantastic!
Not sure which version to make first? Let's do a little side by side comparison:
High-Raw Version:
The pros: free of gluten and soy, no processed ingredients
The cons: higher fat content
Silky Smooth Version:
The pros: Low in fat and calories, free of tree nuts, familiar texture, not overly filling, very creamy!
The cons: Contains soy, which some people are allergic or sensitive to, in a mildly processed form. Not quite as filling as the cashew base!
As usual in these comparisons, the raw version wins points for integrity, but isn't necessarily suitable for a low fat diet. Figure out which option is best for your body: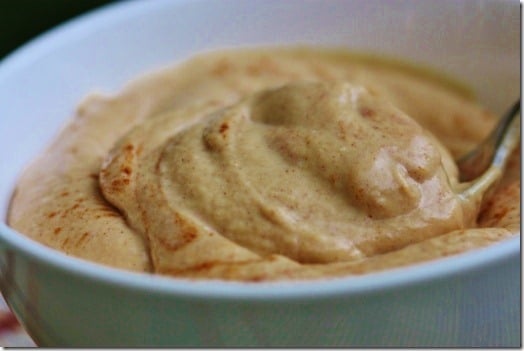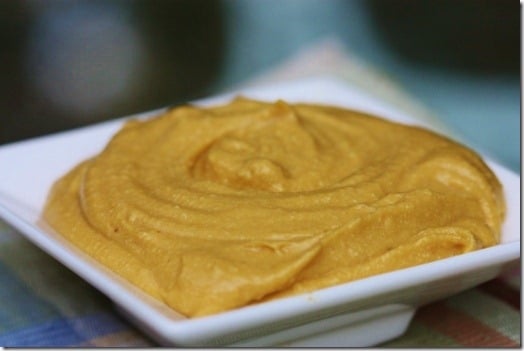 And if you can't, I'm sorry to have to tell you that you'll simply have to make both of these puddings twice. Soon.
I think you'll survive.
xo