All photos courtesy of James Ransom for Food52.
In this week's New Veganism column at Food52, I've tried my hand at vegan succotash. Vegan summer succotash, to be precise, featuring an array of the season's most delectable produce. Though I fully expected to love this recipe–how could I not love anything with tomatoes, zucchinis, herbs, and coconut oil–I was really amazed at how good it was. This is the best of all worlds: it's light yet filling, you can enjoy it cold or warm, and it's pretty easy to make.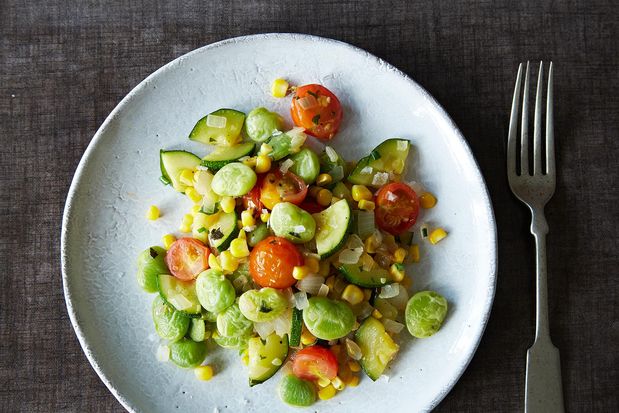 So, as I say in today's column, run, don't walk, to make this recipe. I guarantee you'll adore it, and it's a perfect dish to serve to non-vegan family and friends (satisfying, familiar ingredients, tasty, simple). You can certainly mix things up based on what produce is available and accessible, and feel free to vary the herbs, too.
xo