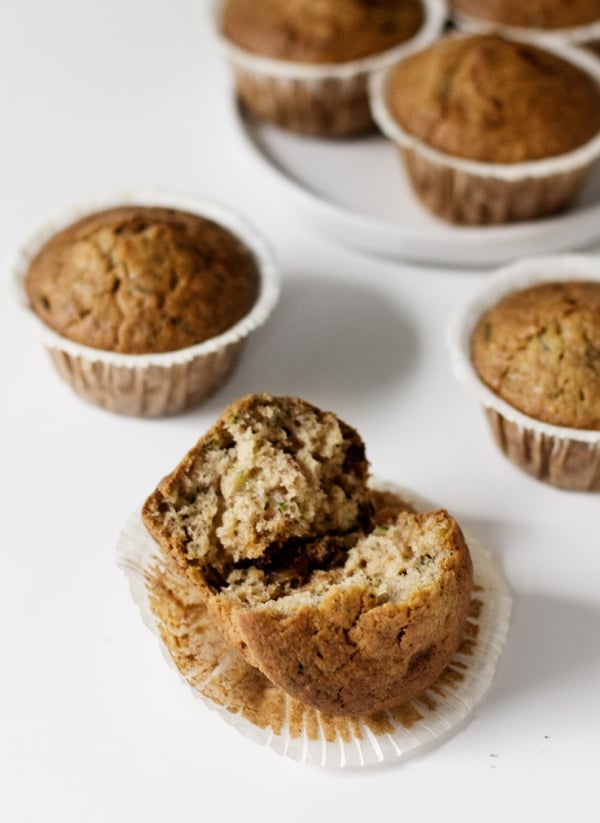 Lately, my Friday night routine involves doing some schoolwork, waiting for my boyfriend to arrive from DC, and taking a short break to bake something sweet. (Said boyfriend and I then spend the remainder of the weekend eating said baked good.) Lately, the treat of choice is muffins, and these vegan zucchini date muffins are my current favorite.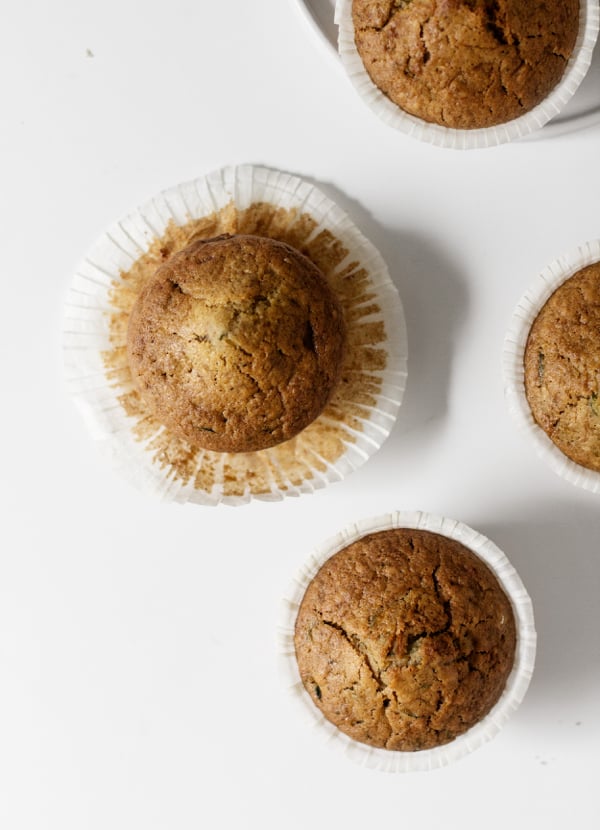 These muffins are everything a muffin should be: sweet, moist, and totally snackworthy. Yet they're also packed with some zucchini, which means that they don't demand too much fat for moisture or a good crumb. They're also studded with pieces of tender, sweet Medjool dates, which add a lot of natural sweetness and fiber to the dish. Cinnamon and ginger add flavor and an undeniably tempting aroma.
I like to use spelt or whole wheat flour for this recipe, but an all purpose gluten free mix will also work well. If you don't have dates at home, you can substitute raisins or chopped prunes, which will also add nutrition and fiber!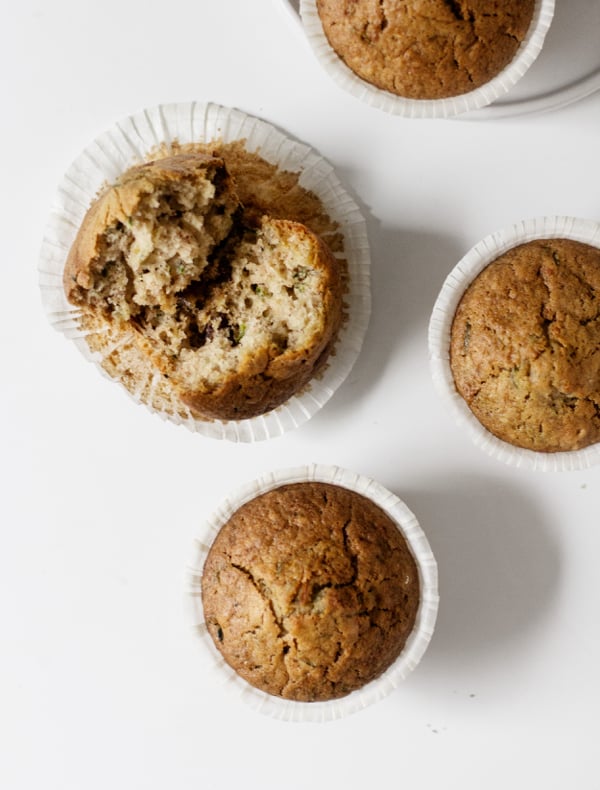 Vegan Zucchini Date Muffins
Recipe Type
:
baked goods, breakfast
Cuisine:
vegan, gluten free optional, soy free optional, nut free
Author:
Prep time:
Cook time:
Total time:
2 cups spelt or whole wheat pastry flour (or gluten-free, all purpose flour)
1 teaspoon baking powder
1/2 teaspoon baking soda
1/4 teaspoon ground ginger
1/2 teaspoon cinnamon
1/4 teaspoon salt
1/2 cup applesauce
1/4 cup canola, safflower, grapeseed, or melted coconut oil
3/4 cup soy or almond milk
1/2 cup organic cane sugar or sucanat
1 1/4 cups shredded zucchini
2/3 cup chopped Medjool dates, tossed in a little flour so that they don't clump together
Preheat your oven to 350F and lightly oil a muffin baking sheet.
In a large mixing bowl, whisk together the flour, baking powder, baking soda, ginger, cinnamon, and salt. In a medium sized mixing bowl, whisk together the applesauce, oil, non-dairy milk, and sugar. Add the wet ingredients to the dry ingredients and mix until they're just combined. Fold in the zucchini and date pieces.
Pour batter into the prepared muffin pan and bake until the tops of the muffins are golden and a toothpick inserted into the muffins comes out clean (about 15 minutes). Transfer the muffins to a wire cooling rack and allow them to cool before serving.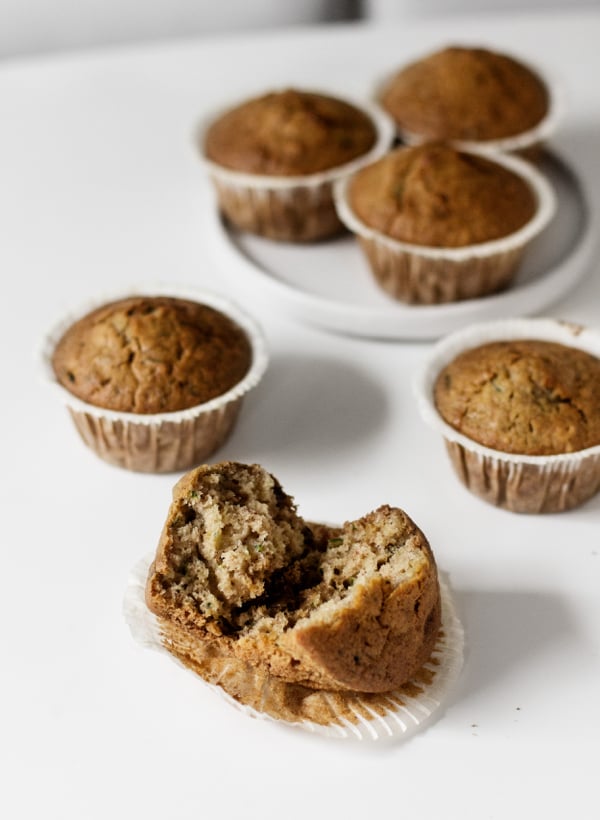 These muffins are especially fabulous with some Earth Balance or jam, but a touch of nut butter would be a good topper, too. With that said, the dates add so much flavor and sweetness that the muffins don't need much dressing up. They're really delicious as they are, either for part of breakfast or for a tasty afternoon snack. Hope you enjoy them!
On that note, a new week begins. Tune in tomorrow for a special NEDA week post!
xo