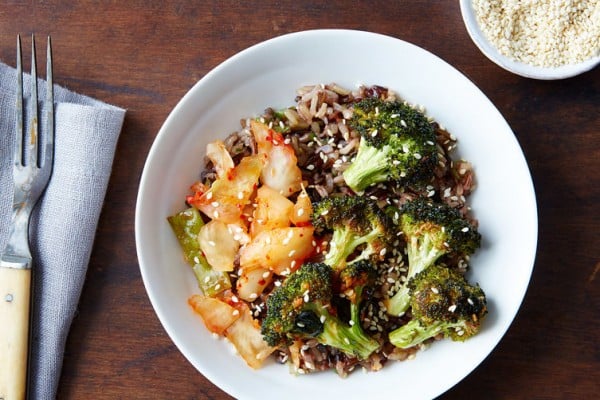 This recipe was published in the New Veganism column on Food52 last week. And it is just too good not to highlight here on CR today.
I was a kimchi lover before I wrote this column, but I didn't realize that it can be quite tricky to find vegan kimchi; most often, kimchi is made with shrimp paste or fish sauce. That said, there are plenty of vegan friendly kimchi brands out there: some of my go-tos are King's Kimchi, Mama O's Kimchi (personal fave!!), and Sunja's Kimchi. It's also quite easy to make kimchi at home: check out this tutorial from Serious Eats!
I use kimchi in raw wraps and nori rolls, but I also find that it's a wonderful complement to warm grains. In this recipe, kimchi meets savory wild rice (infused with sesame oil and scallions) and some super spicy, sriracha-roasted broccoli. It's a total winner.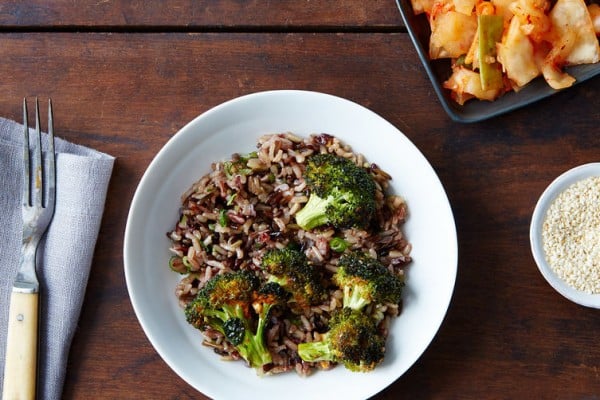 Check it out over at Food52. And I'll see you tomorrow!
xo