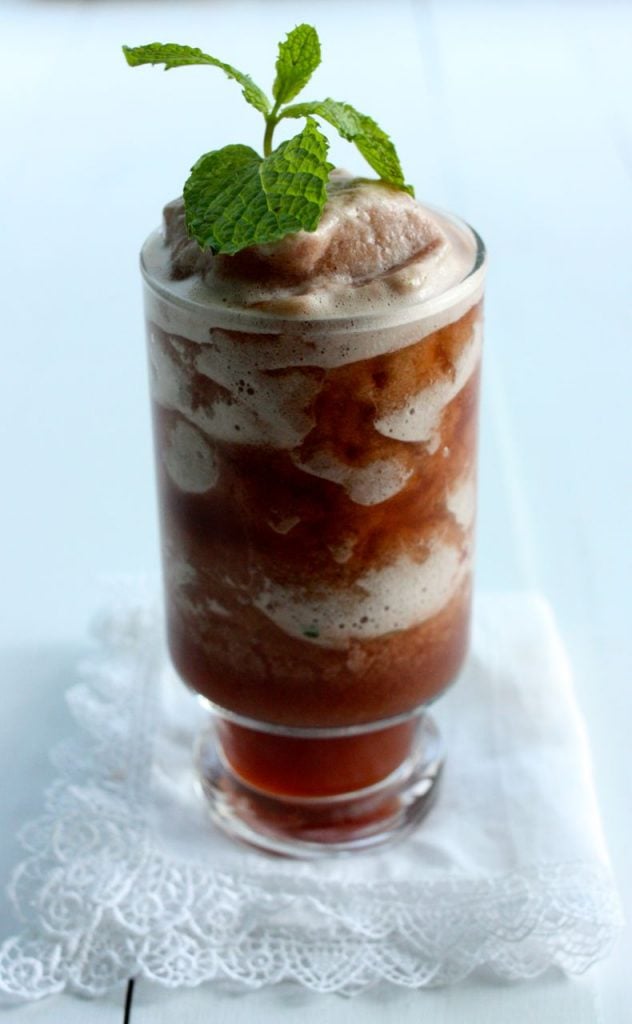 Having just spent a few days in cool temperatures (summer in San Francisco is always a surprise to this East Coaster!), I've returned to find DC as hot and as humid as ever. While I'm glad that September is just around the corner, I can't say that I mind the excuse to enjoy a few more weeks (or even months) of ice cold, blended drinks. So far this summer, my vegan mango lassi has been my personal favorite, but yesterday a new beverage arrived on the scene: the wonderful watermelon, mint, and lime frosty that you see pictured above. I can't imagine a beverage that is more summery, or more refreshing.
I happen to have fresh mint from a friend's herb garden right now, but it's worth saying that this drink would also be really good with basil, too (the beauty of basil-infused drinks was proven to me last summer when I created my blackberry basil smoothie). If basil is what you have, give it a try. If not, I hope you will find that the mint gives this drink a perfect note of frosty coolness.
Watermelon, Mint, and Lime Frosty
Author -
3

cups

of frozen watermelon cubes

1

cup

coconut water

1

tablespoon

lime juice

1/4

cup

mint

loosely packed

Coconut syrup

maple syrup, or agave to taste (optional)
Blend all ingredients together in a blender till smooth. The texture should be thick and, well, frosty! Not the same as a regular smoothie.

Pour into glasses and garnish with mint, if desired. Makes 2 servings.
Earlier this summer, when I was giving a little smoothie presentation with my friend Kathy at The Seed, she mentioned that watermelon cubes make a terrific alternative to ice cubes in smoothies: similar texture, but a little creamier and more flavorful. Watermelon is not historically one of my favorite fruits, but it's growing on me, and that's in part thanks to Kathy's influence! (By the way, if you're looking to put new life in your smoothie routine, Kathy's book, 365 Vegan Smoothies, is full of wonderful ideas). So, if making a whole beverage with watermelon doesn't appeal, know that frozen watermelon is still a good trick to have up your smoothie sleeve!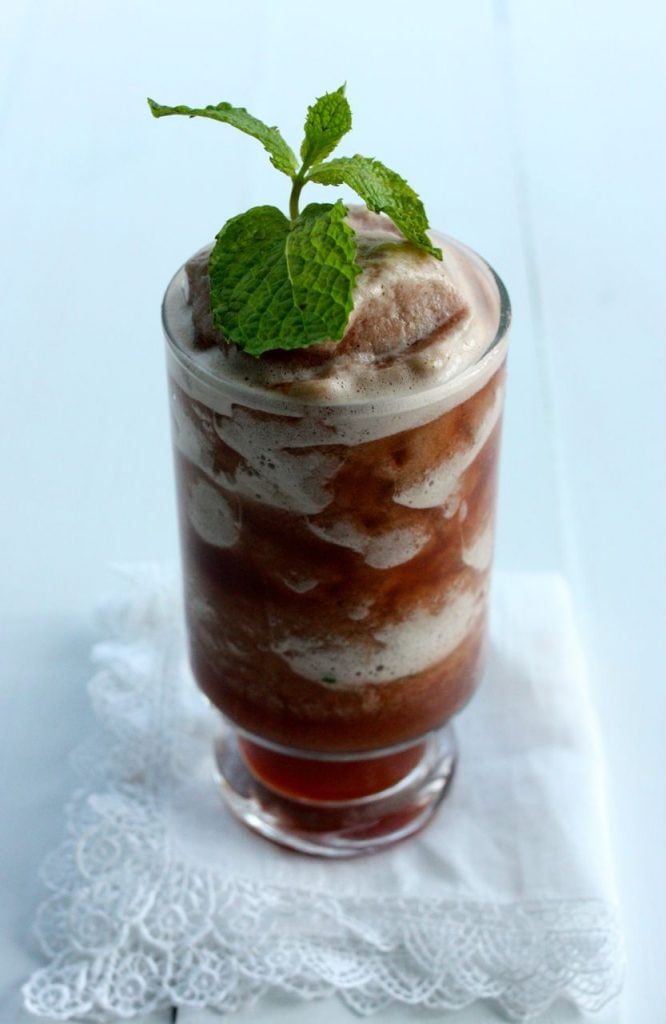 I love the texture of this drink. As you sip, you'll get icy pockets and pockets of sweet, pure watermelon and lime juice. Yum!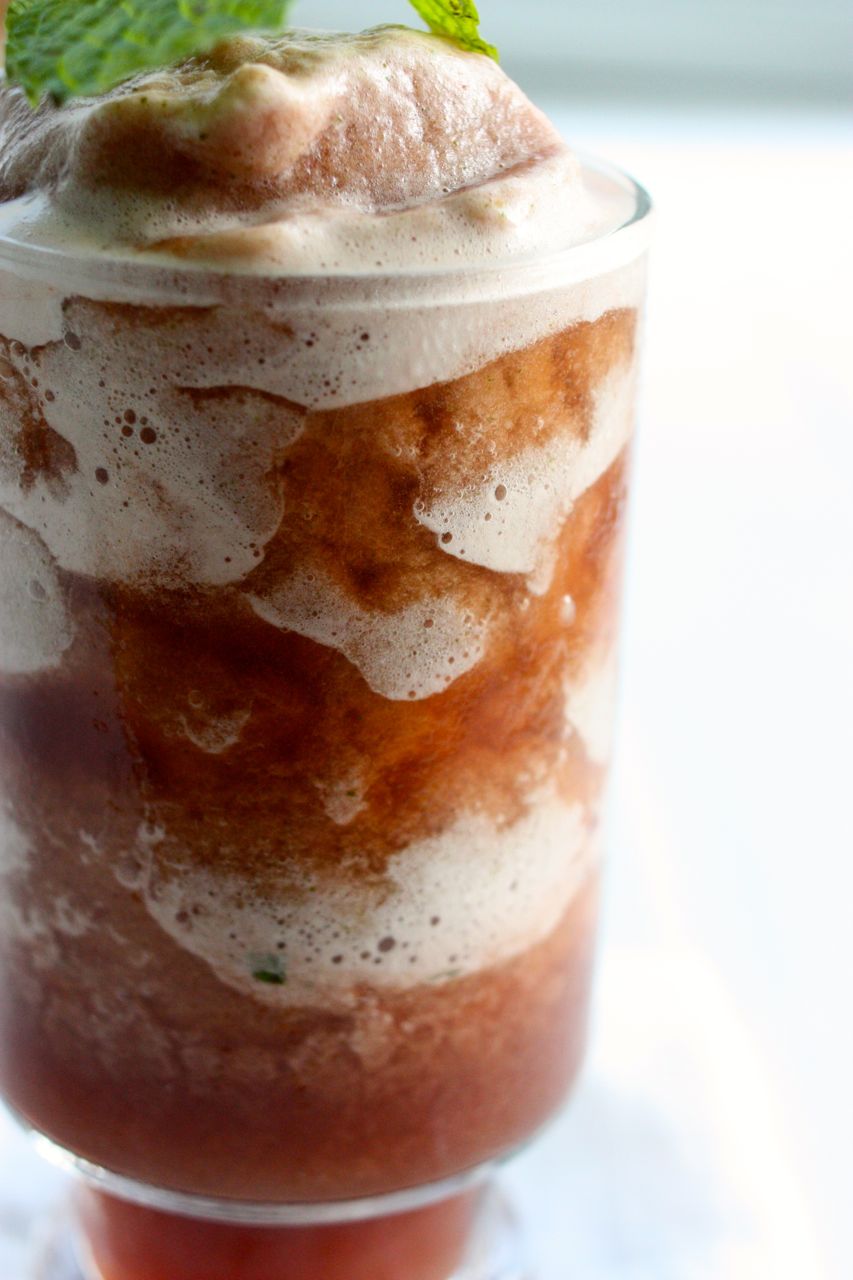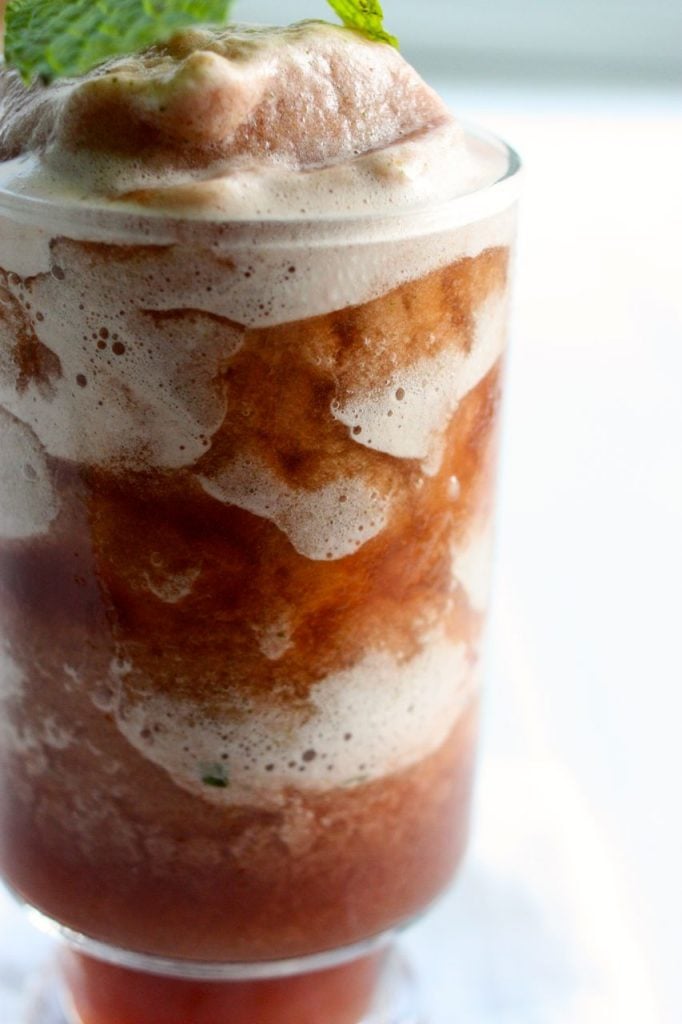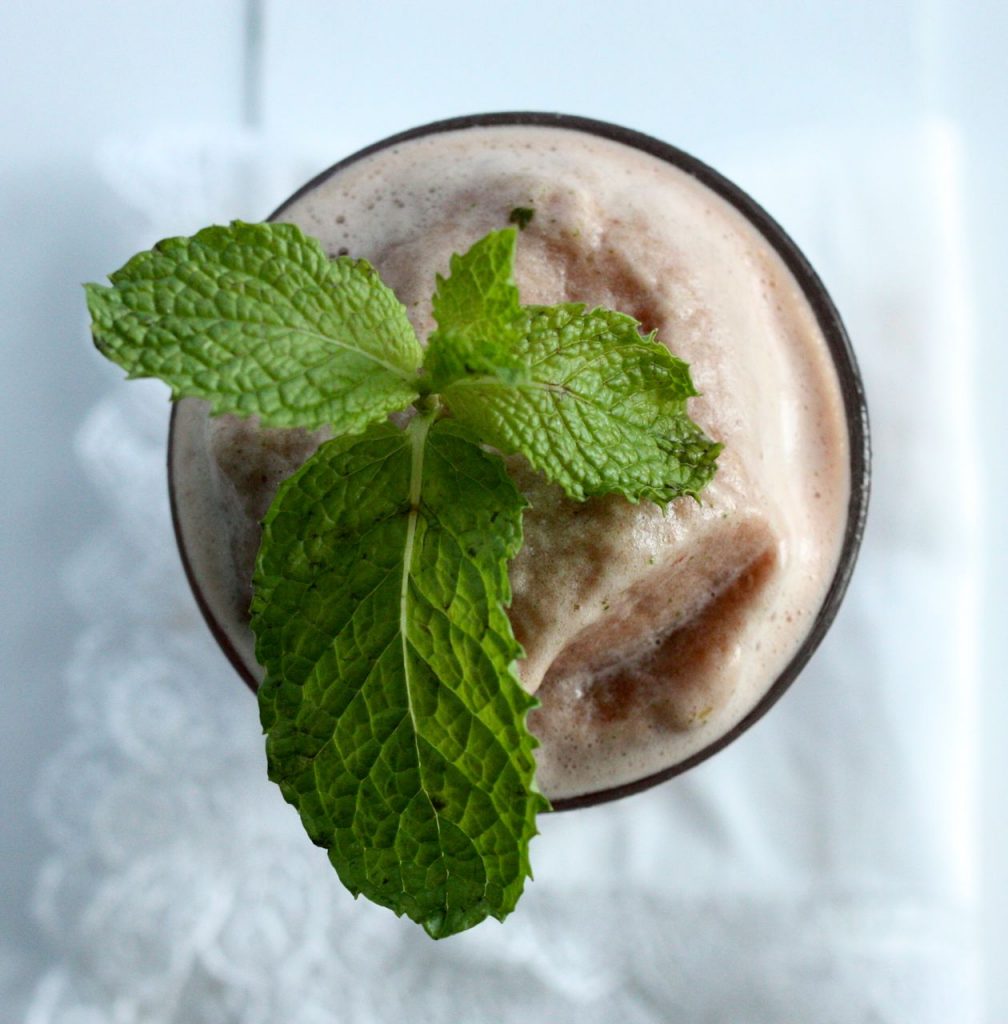 No matter where you are, someplace cool or someplace warm, I hope that this drink will bring sweet refreshment to your day when you need it. Enjoy!
xo