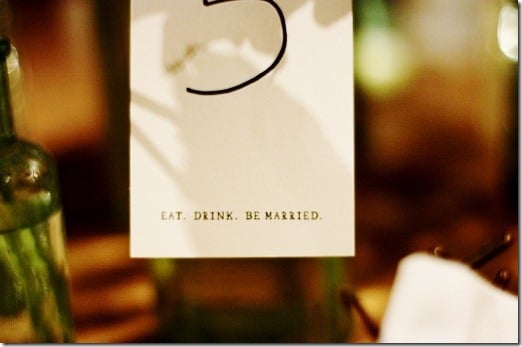 After a delightful evening, I woke up well rested and ready for a spectacular ceremony at Blue Hill Stone Barns. Those of you who don't know of the restaurant/farm/center for agriculture should check out the Wikipedia page, because it explains a lot about the way the institution works and what its founder, Dan Barber, is trying to accomplish. A few of you may have dined at the Washington Square location (in downtown Manhattan), and many more of you probably know of the restaurant from episode 8 of Top Chef NY, when the cheftestants paid the restaurant a visit.
In any case, Blue Hill Stone Barns is a coveted destination for all sorts of foodies (especially locavores), and I considered myself really lucky to be attending a ceremony on its beautiful and sprawling grounds: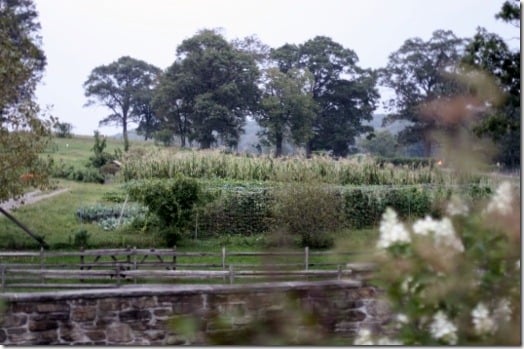 I had emailed the wedding planner in advance (and at my host's urging) to let her know that I'm vegan, and to go over what that meant (lots of wedding planners will understand that vegans don't eat dairy or eggs, but forget that those things appear in pastas and breads, or forget about things like chicken stock or gelatin). She was more than gracious, but neither of us were really worried: Blue Hill has no predetermined menu, so one of its tremendous strengths is that, as it crafts a meal for its patrons based on the day's best produce, it can accommodate just about any selective diet. I knew my meal would be good—maybe the best I've ever had at a wedding—and couldn't wait to see it.
Some of you are curious about what I wore. That's funny, because while I give fairly little thought to dressing up for these kinds of occasions, my mom still insists on documenting my attire as if I were a high school girl attending prom. This was no exception, so here you are: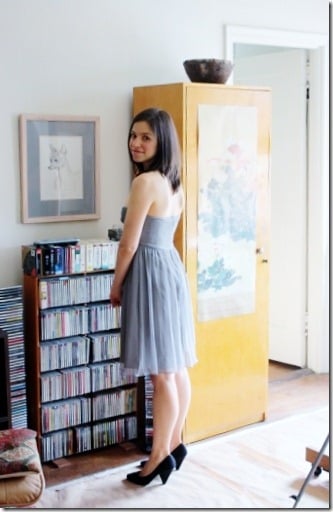 Dress: J. Crew (4+ years old!). Shoes: faux suede (via Ebay).
There was a Tuxedo jacket later on, courtesy of an UWS boutique that was cheap and awesome and I miss like crazy.
The bride and groom get credit for organizing what is surely the most generous and convenient wedding, ever: there were roomy buses to pick us up in Manhattan and take us north, toward the Hudson Valley, where Blue Hill is located. They had such nice bathrooms. When you spend as much time on buses as I do, you start to notice these things.
It's really easy to get dehydrated at weddings: the standing, the waiting for the ceremony to start, the cocktails immediately after, the richly seasoned food. Always hydrate beforehand! I enjoyed a coco water on the bus: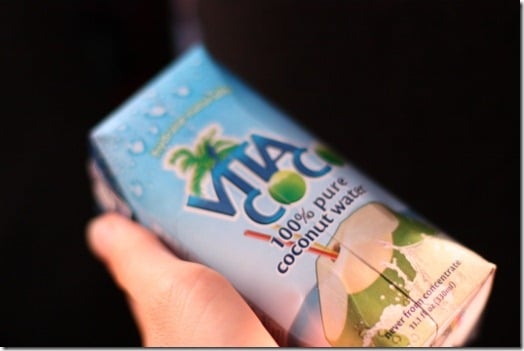 We pulled up to the farm, ooh-ing and ahhh-ing at the pristine grounds. Fireflies were already out: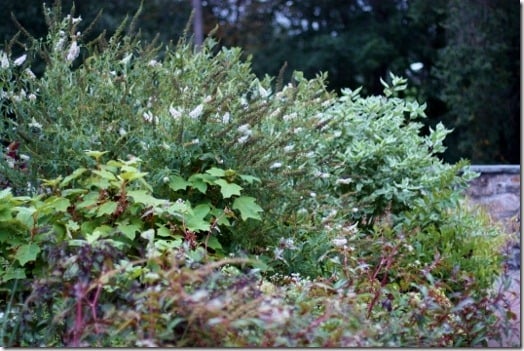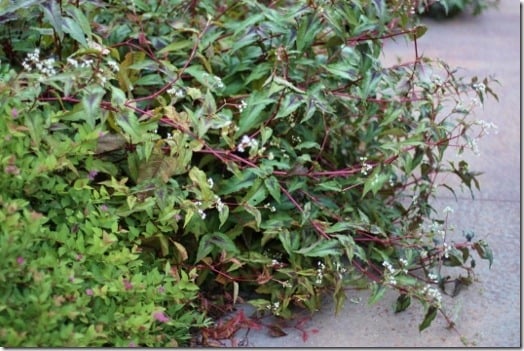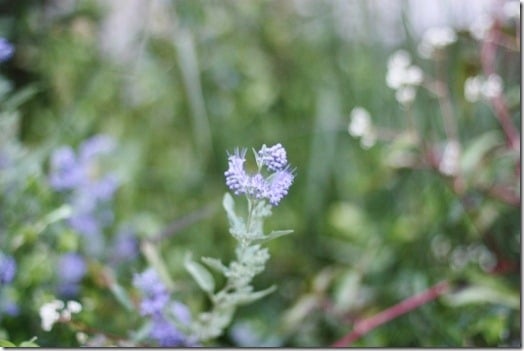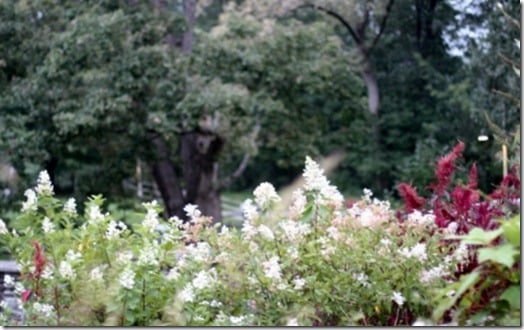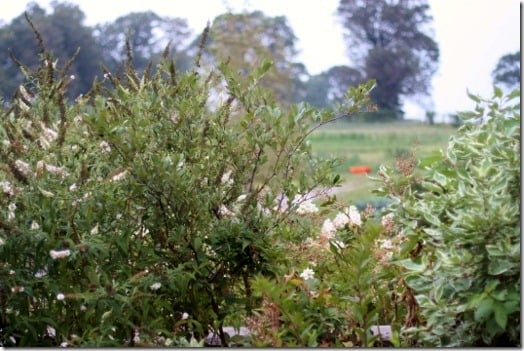 The ceremony itself was beautiful, and the bride and groom picked some fairly perfect epithets to share in the program. My fave:
"There isn't time—so brief is life—for bickerings apologies, heartburnings, callings to account. There is only time for loving—and but an instant, so to speak, for that."  –Mark Twain
Afterward, we lucky guests were treated to drinks and hors d'oeuvres on the patio. The house cocktails were a mix of cucumber juice, some sort of bright purple juice (passion fruit?!), basil, and gin. I didn't care for one but had to photograph the color: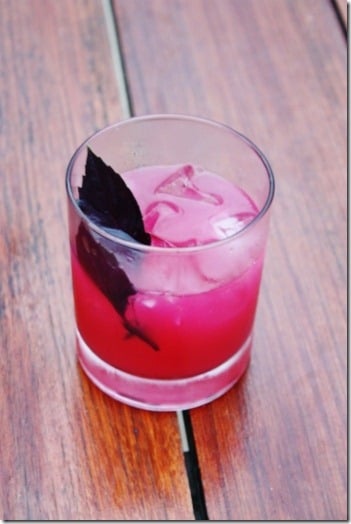 For my part, and in keeping with yesterday's theme, I asked for a surprise mocktail. The wonderful mixologist, Julio, made me a fantastic virgin cocktail with fresh grapefruit and lemon (super tart, the way I like it) and mint: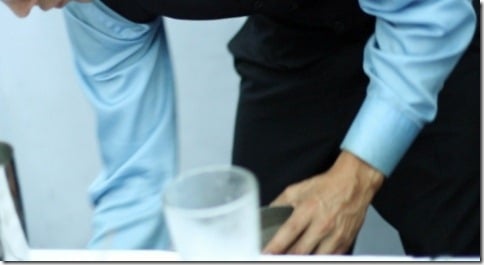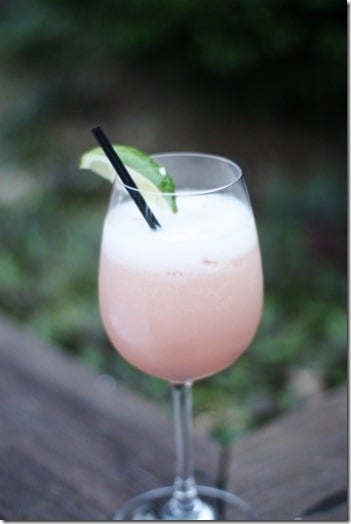 I caught up with some old friends from FSG: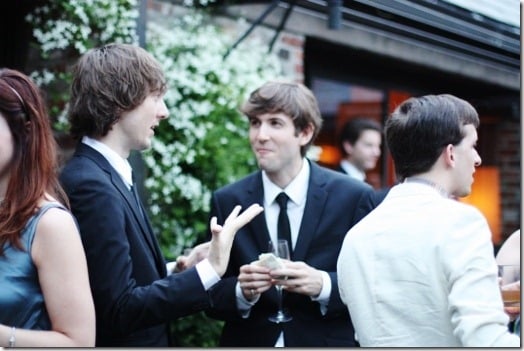 And we all marveled over the food. Oh, the food. Let's start with the tomato broth, a consomme so delicate and flavorful that we all were gasping with pleasure at our first sip: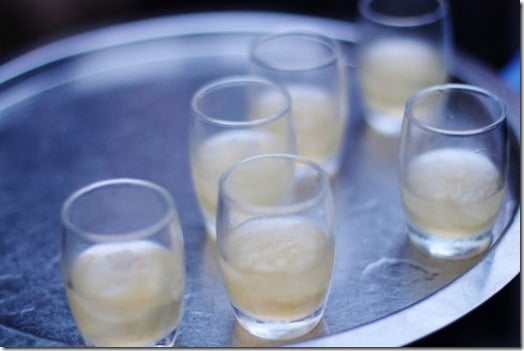 I stole four of these over the course of appetizers. They were amazing.
Next up were vegan (!) tomato napoleons, featuring an eggplant cream that used silken tofu (I'm pretty sure) to achieve a rich and velvety texture: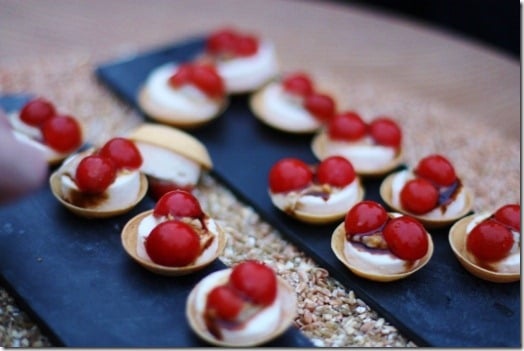 All drizzled with aged balsamic.
Tomato burgers (covered in goat's cheese, I'm afraid):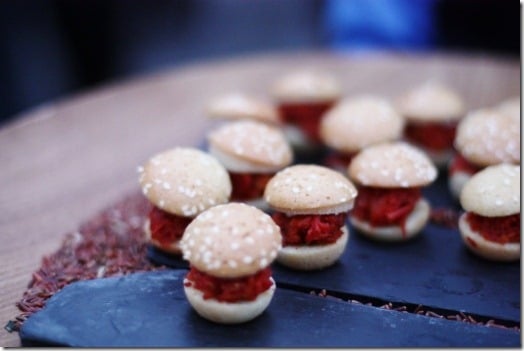 Non vegan corn cakes: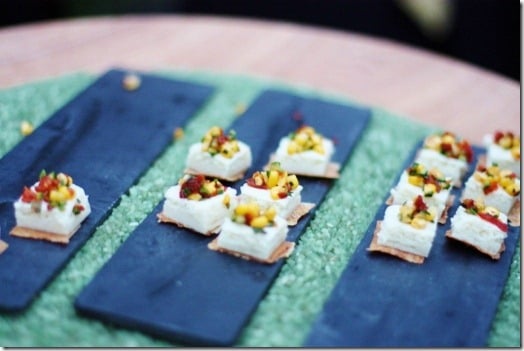 And the best: servers circled the room with vegetables skewered to wooden planks. Raw, lightly dressed, fresh from the garden that very day. Guess who always managed to steal the lettuce?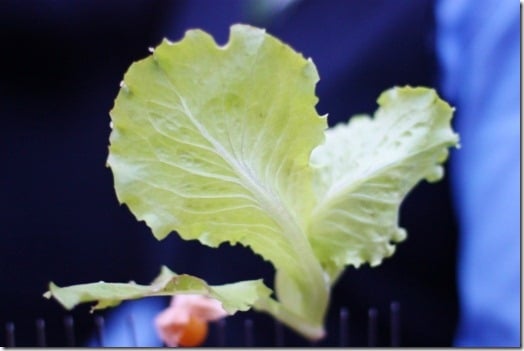 I mean, every time. Later, describing this to Andrea, I actually said "it was like my idea of heaven: people just walking around and bringing me raw garden veggies on a stick." Hyperbole? Not really.
As the sky darkened and the moon peeked out, we all got ready to enter the main hall for our sumptuous dinner: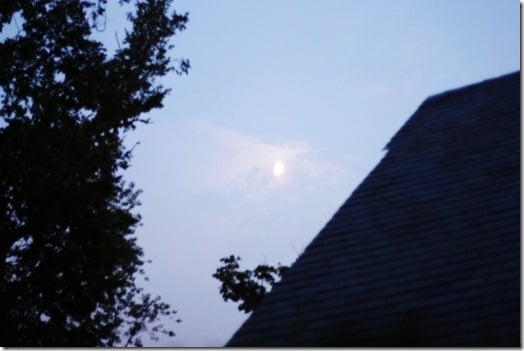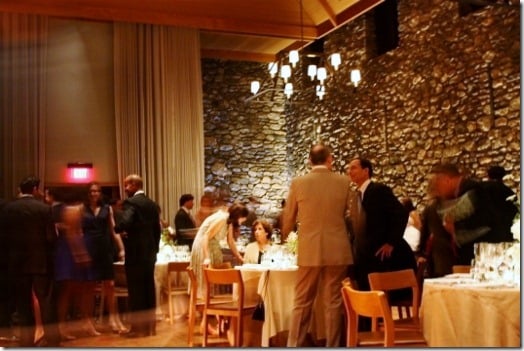 Again, Sarah and Jesse outdid themselves. From the location to the place settings to the glassware, this dinner was the definition of elegance: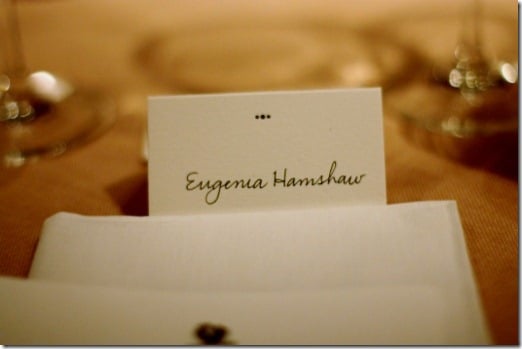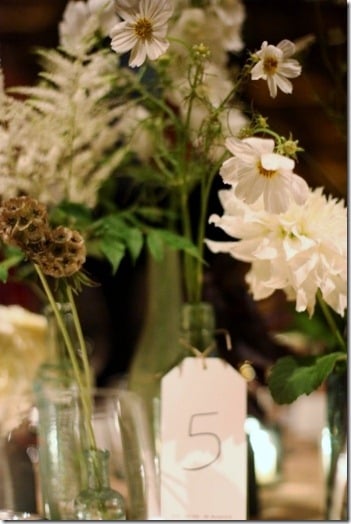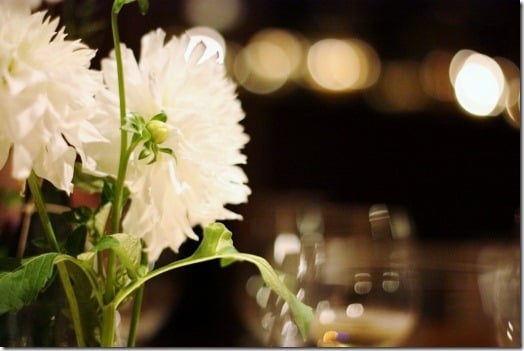 I started my meal with another mocktail, this one some sort of cucumber and fruit concoction with purple basil that was too good to even describe to my friends at the table with me. They all had to taste it for themselves: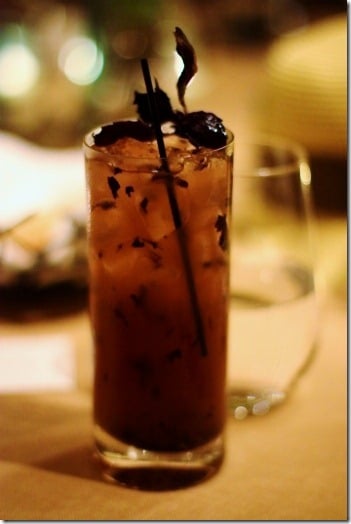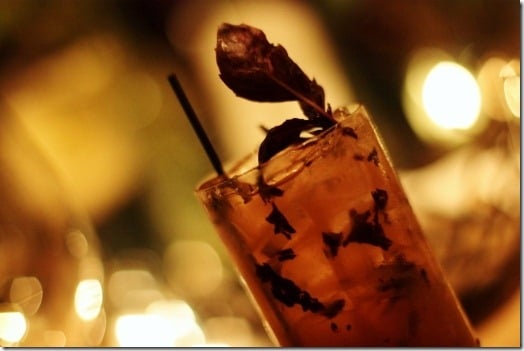 Amazing color!!
Our first coarse was a roast tomato soup. The omni diners had it garnished with caviar; I got some sort of veggie mousse that was wonderful. The soup, overall, was rich and vibrant and very silky in texture. A real treat: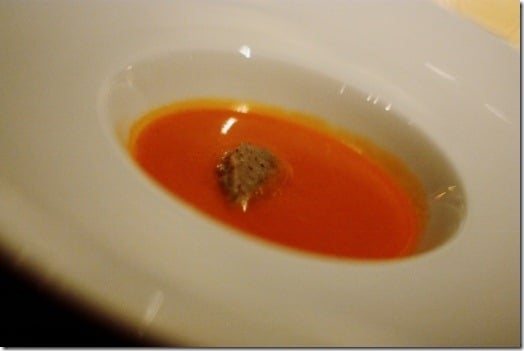 Our salad course may have predictably been my favorite. Greens that were so fresh, you could taste the dew on them, dressed with only a hint of fruity oil and lemon. Most guests had a smear of goat cheese on the tray: I got an avocado mousse.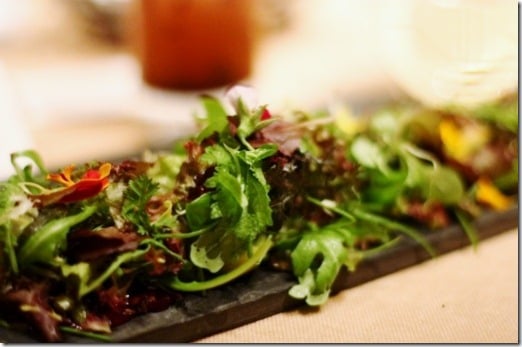 You can guess how I felt about that: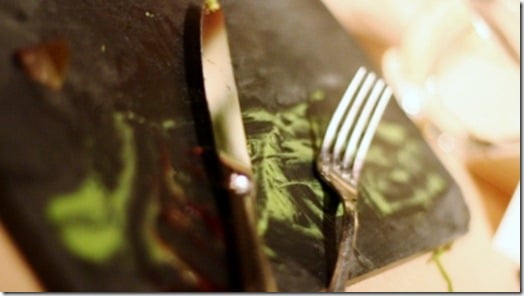 Next up was a fish course for everyone else, roast fennel and carrots for me: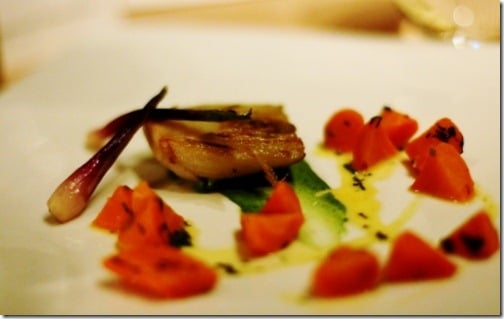 There are few things I love more than roast fennel: so sweet, and it has so much character. The carrots were great, too.
For the entrée, most people were served lamb. I got more roasted seasonal veggies, including an oven roasted tomato that made me swoon, baby zucchini to die for, and some sort of herb gremolata (of sorts) that was delicious: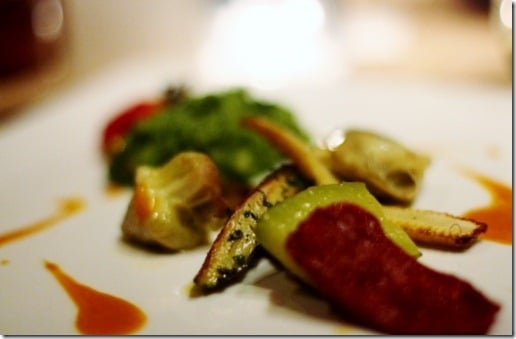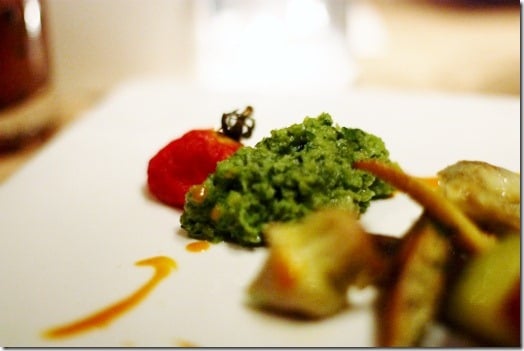 A whole grain would have added a little density here, but on the whole I was so, so grateful that my vegan meal was veggie-centric, rather than a bland pasta dish or faux meat, which is what I've gotten at other special occasions like this one. Blue Hill is known for doing innovative and brilliant things with seasonal produce, and if you ask me, the reputation is richly deserved. What a fantastic wedding meal. Can you tell I was happy?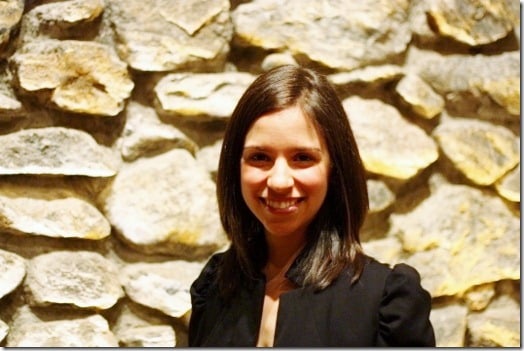 Most of all, I was touched and thrilled to see my dear friend become a husband: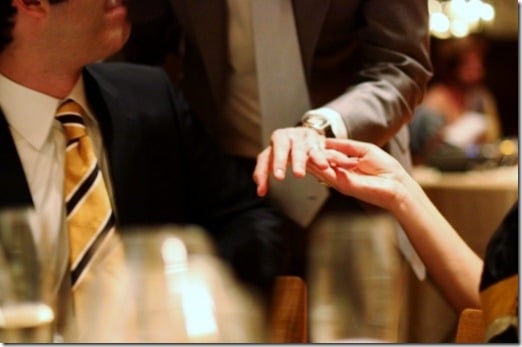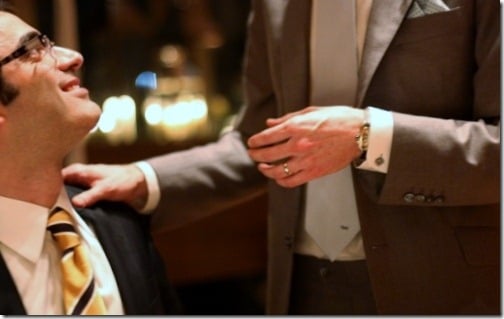 Jesse is one of the best friends I have, and now that he's acquired his best friend for life (theme of the evening: Jesse's best friend gave a speech about how marriage bequeaths us with a new best friend), I couldn't be happier for him: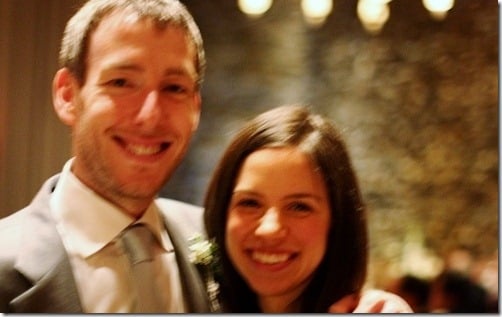 In all, this was a truly special night. It was grand, but never ostentatious, and the focus was on the two things that actually make a wedding fun: great music (thank you Jesse and Sarah, for a constant rotation of The Pixies, Vampire Weekend, Massive Attack, and other indie rock) and great food.
Of course, it would be tough for me to end this post without mention of the obvious: Blue Hill is a working farm, and on it, animals are slaughtered for food. It is precisely the kind of farm that conscious omnivores (a la Michael Pollan) would praise for being local, privately operated and owned, all organic, and committed to humane treatment of animals pre-slaughter. I respect this point of view insofar as I believe it offers people an alternate to the horrors of factory farming, and that it has served to awaken public consciousness and foster respect for animal life. The more farms like this that displace factory farms, the better.
At the same time, I've never believed that it's acceptable to kill an animal so long as you treat it well before you do. Avoidance of cruelty is crucial, and I love that it has entered into our conversations about food production; certainly, places like Blue Hill are to thank for that. But to me, cruelty and suffering are not the only wrongs we do our animal neighbors when we choose to eat them: we also end their lives prematurely, and without necessity. As our bus pulled into the farm, and my friends exclaimed how sweet the animals at pasture were, I couldn't help but think that many of those animals would not see the majority of their life spans. And that saddens me, even if I celebrate much of what Blue Hill stands for.
I hope you enjoyed my wedding recap, everyone. See you back here soon for some food and some healthy breakfast talk.
xo